The second instalment of our Lessons from Kenya series looks at the Kenyan Runners Mindset and explores the importance of focusing on your own performance. This lesson is based on my own experience as a runner in Kenya as well as time spent observing Kenyan runners up close whilst I lived and coached in the Great Rift Valley.
You can view the first blog in the series on the importance of hills here
Lesson 2: Focus on Yourself
At first glance it may sound rather selfish to say 'focus on yourself', but in practice, but that's not the case. My experience across over two decades as a competitive runner has shown me that many of us (myself included) can find ourselves bogged down by self-doubt and self-criticism, which comes as a direct result of judging ourselves against others. It's not that you begrudge other people success, but that you assign your own worth as a runner against another runners achievements. 
Before I went to Kenya, I was stuck in this mindset and would judge my worth as a runner by entirely arbitrary performance standards set by others. Now, to some extent, if you are a competitive athlete this is unavoidable. For example, if your racing a big cross country event then it's inevitable, and correct, that you would prefer to finish 30th over 40th. So yes, you are assessing your performance against others. But that only tells part of the story. Whether you ran well is something dictated by internal processes, not how others around you ran. The question of 'did you run well?' Cannot be answered in any depth, based purely on where you finished. Did you run as hard as you could? Did you execute the race as planned? Etc etc. Those things are independent of how many other runners crossed the line before you. 
It's not just in these very specific scenarios where it is problematic, the issue is more general, where runners self worth is judged by their relative place on the overall running leader board. A 32minute runner wishing he were a 30minute runner, a 40minute runner wishing they were the 32minute guy etc. Or can be more specific to a particular individual. If only I were as fast as so-and-so from the local club… 
Of course, aspiring to be better is great. It's just that comparing yourself to others has been proven as a poor way to get there.
In Kenya, I had two main observations which have helped to shift me out of this detrimental mindset, and believe me, it is detrimental. Sports psychology is pretty clear on that. I recommend checking out Dr Michael Gervais and his podcast Finding Mastery where this topic often comes up with guests from the sporting and non-sporting worlds a-like. 
Of the two observations, one is personal, and one relates to the Kenyan runners' approach to their fellow athletes. 
Let's start personal.
In the UK I was (or am, if I'm being generous) considered a fairly good runner. I've run sub 15 for 5k and 68 for half marathon. In Kenya, I suck! Not only because so many more runners in Kenya can run faster than those times, but because the races are held at high altitude, and as a sea-level dweller, I'm at a serious disadvantage racing against athletes born and bred at high altitude.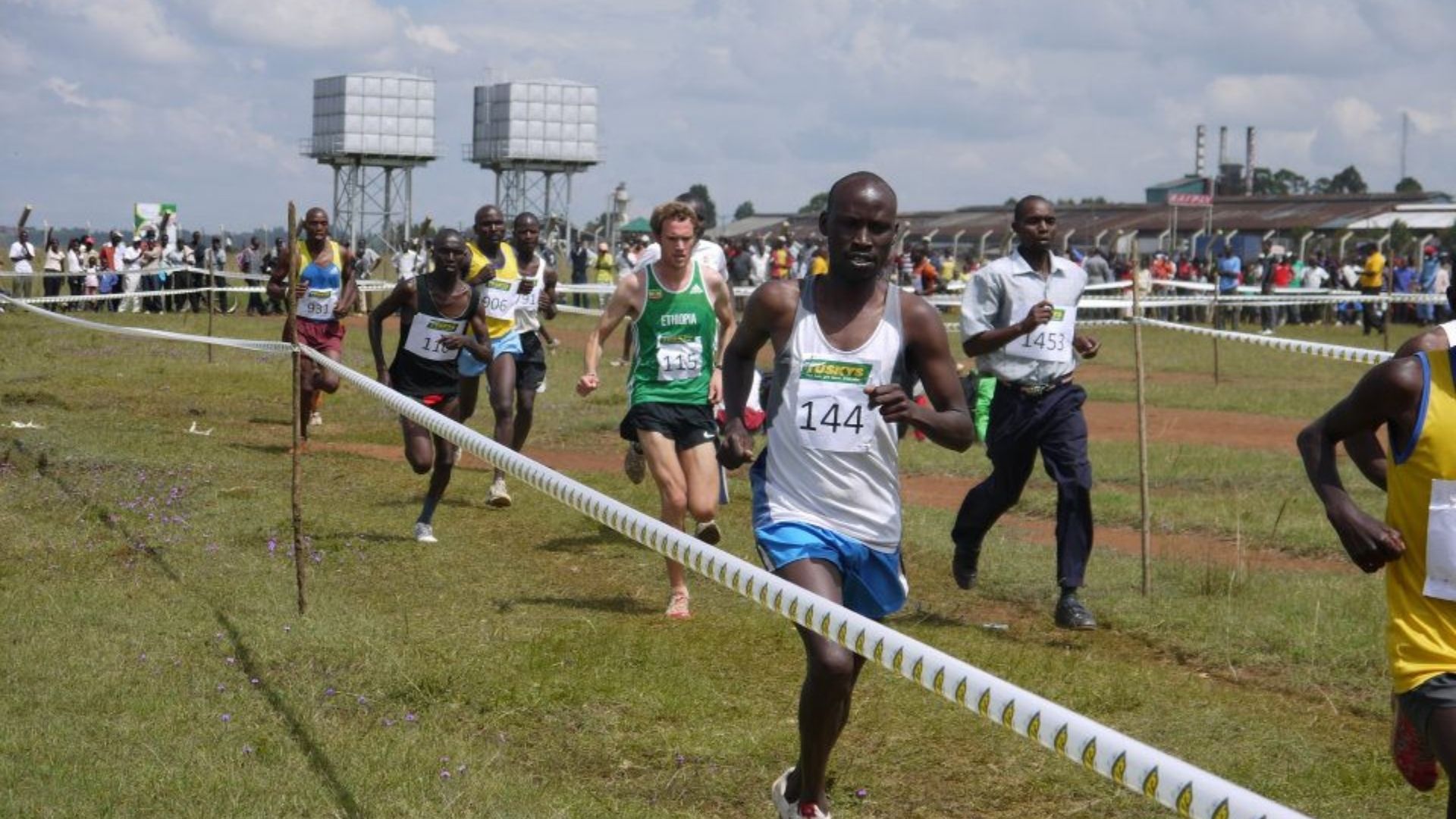 I use the above photo to illustrate my point. It's become a bit of a cult-comedy photo amongst friends. It shows me racing against a guy in his office work clothes. We are right at the back of the pack here – I only beat 10 or 12 runners that day amongst a field of a couple of hundred. For someone who is used to challenging for medals in county-level events at home, it's somewhat humbling to race at the back of the field of a local domestic cross country race in Kenya. However, despite the comedic value of the photo, it also helped me to understand how frivolous it is to judge my running based on how it compares with others. 
My next race back in the UK following this saw me finish 22nd in the Senior National XC, my best-ever finish in that event. Did I run drastically better in Sunderland than I did in Eldoret? I wouldn't have thought so. Sure, I preferred the hills and mud in the snow of Englands North East to the rock hard flat ground under Kenya's hot afternoon sun. But I was the same runner at a comparable level of fitness.
So, why did I leave one race fairly disconsolate, and one over the moon delighted? 
Because I was judging myself based on how many others were better than me, rather than any internal judgement on how I actually performed. 
It was the same in road races. I'd look at the rankings and think 'well my 68 half marathon is OK. But so many guys can run 65 or 66 – that's what a good runner should be capable of.' Of course oblivious to the fact that those same 66minute guys may be thinking the very same about the guys who run 63. 
It's basically the running equivalent of always wanting a higher salary, a better car or a bigger house. If only I was as successful as 'x' then I'd be happy. 
It took a while to realise that this wasn't a great way to go about things and it's something that still creeps back in from time to time, but my overall enjoyment and my performance has improved since I've learned this lesson. 
My focus is now on how I performed. Am I improving? Am I maximising my potential? Rather than did I beat so and so.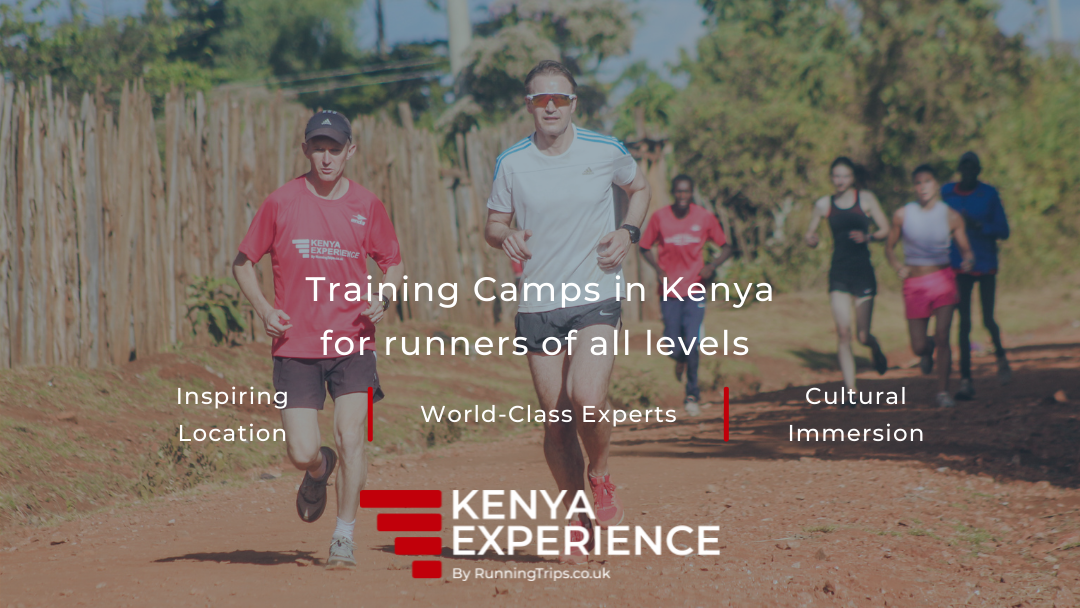 The Kenyan Approach 
Living in Iten for so long, I saw how Kenyan runners approached this issue of comparison to others. It's vastly different to what I've experienced in the UK.  Kenyan runners see their compatriots performances as nothing but inspirational and proof that they are also capable of running fast. 
It's not that Brits aren't pleased when they see their countryfolk run fast – you only have to watch the Olympics to see how desperate we are for them to succeed. But that's often watching runners who are so far removed from you as to not be seen as a threat to your own ego. They are in a different league altogether so they are indeed a source of inspiration. It's the runners in and around you who are the problem. The guy from the club down the road, the guy you were beating a few years back but has moved past you since… When it's on a personal level there is a disposition to see others high performance as a slight on our own. In Kenya, the thought process is more likely to be 'she can do it, so can I'. There is no worry that someone else you train with, or who you beat last year has now run faster than you, it simply encourages you further. 
In the interests of balance, there are pitfalls to this approach. I have met multiple Kenyan runners who are, to be frank, living in a dream world when it comes to their performance and potential. One athlete sticks to mind who had been training full time in Iten for a number of years was no longer a youngster and was consistently finishing at the back end of local races. But he was insistent, that he was destined to break the world marathon record.
On the whole, however, it's a much more positive and productive way to view other runners who are faster than you. 
Like the title of this blog suggests, it's still a case of focussing on yourself, Kenyan runners are brilliant at holding a deep-set motivation to be the best they can be, and maintaining it for the many years it takes to be a great runner. 
But where many western runners devalue their own achievements in light of someone else's, Kenyan runners see others success only as a reaffirmation that they are correct in their own self-belief. 
And then there is Eliud… 
We can't really talk about something mindset related and Kenyan running-related without consulting the wisdom of Eliud Kipchoge…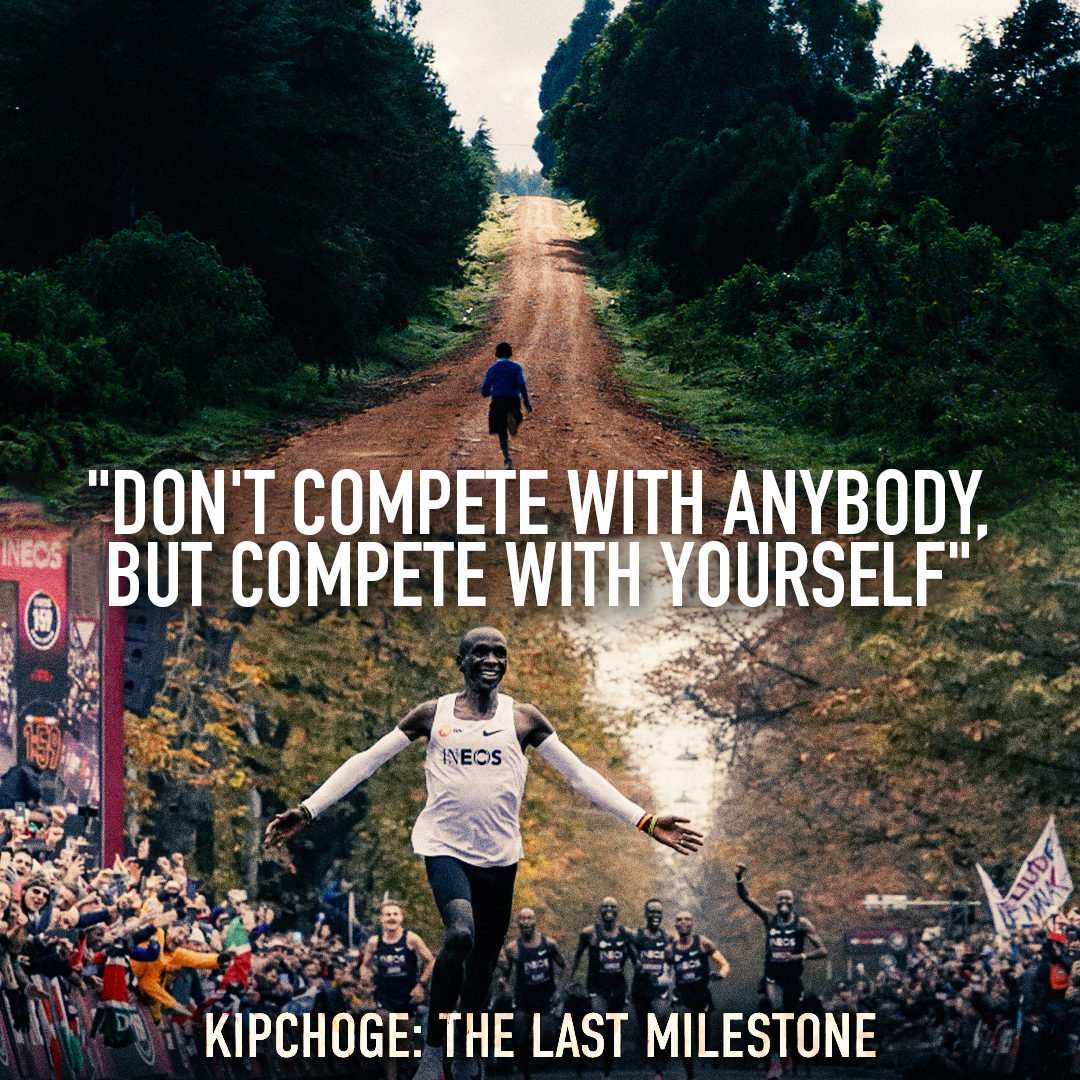 Eliud posted the above on Instagram from his upcoming movie Kipchoge: The Last Milestone. You can head to www.kipchogemovie.com to learn more about the upcoming film.
So, even if you don't believe me, surely you will listen to Eliud? '"don't compete with anybody, but compete with yourself"
Thanks for reading, I'll be back next week for lesson 3 from Kenya!
---
About the Author:
Gavin Smith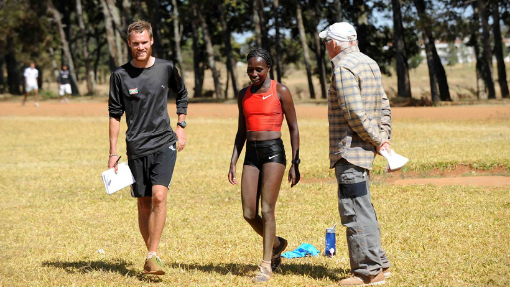 Gavin Smith is the Co-Founder of Kenya Experience and Running Trips. He is a distance runner and formerly a coach to some of Kenya's most decorated athletes. He graduated from Loughborough University in 2007 and lived in Iten Kenya from 2010 – 2014 where he was Assistant Coach to Renato Canova one of the worlds most celebrated distance running coaches. He now lives in Loughborough with his wife Lauren, Son Jacob and Whippet Yego. 
---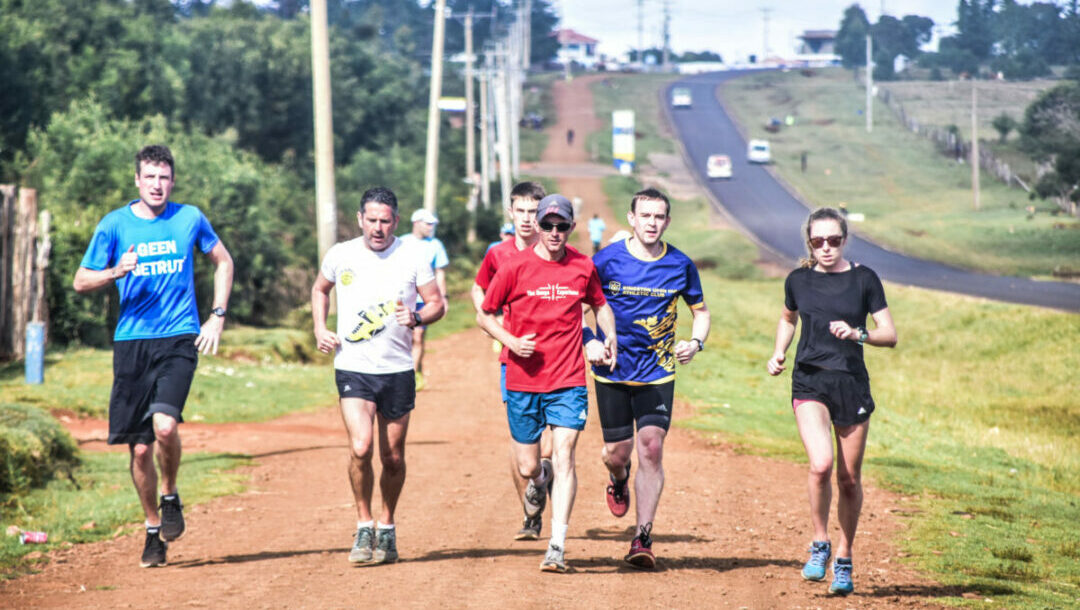 Kenya Experience – Running Camps in Iten Kenya for Runners of all levels
Kenya Experience 
Combine a serious training camp with a cultural immersion into the world of Kenyan Running.
Enjoy the ultimate running holiday with Kenya Experience.
Learn from world-class coaches and enjoy the running holiday of a lifetime.
Training Focus Camps
See our new UK based weekend Training Camps.
World-Class Experts, Small Groups, High-Performance Venues.
Improve your running with Training Focus Camps.