Lead by our team of experts in one of the worlds premier running locations, Kenya Experience camps are the perfect running holidays for runners of all levels. The groups are led by our Head of Guest Relations Willy Songok.
The training schedules are designed to give guests an authentic taste of running 'The Kenyan way' tailored to individual abilities, experiences & running goals by our coaching team of Hugo van den Broek and Collins Kibet. 
The camps are about more than just running and as well as guided runs, coached workouts and practical workshops we will also have Coaching Seminars, Q&A's and visits to local athlete homes and training camps.  The Kenya Experience program is designed to give you insider access into the world of Kenyan running as well as to immerse you in the local culture in Iten all the while surrounded by like minded runners who share your passion for all things running.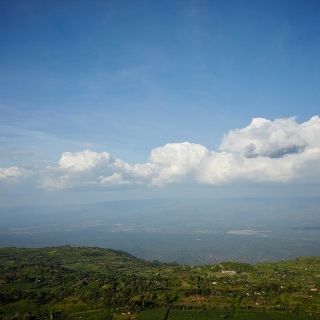 Location - Iten, Kenya
Iten is Kenya's "Home of Champions" due to the vast number of olympians that live here

Standing at 2400m above sea level it is at the ideal altitude for endurance training

Endless soft dirt trails 

Located on the escarpment of the Great Rift Valley – truly inspirational views and scenery

Ideal location to watch and learn from the approx. 800 elite runners based in Iten

Friendly welcoming attitude of local people

Year round warm sunny weather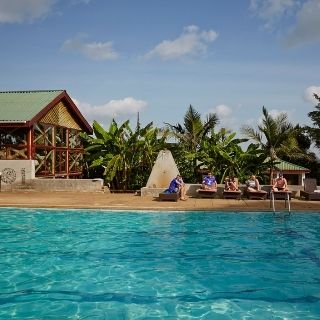 Accommodation – High Altitude Training Centre
Full board accommodation

En-suite bathrooms with hot showers

Deluxe Twin Rooms

World class training environment

Well equipped gym

25m outdoor swimming pool

Professional chefs cooking with home grown produce (individual dietary requirements met on request)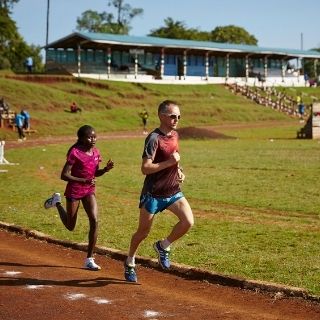 Training & Coaching
Fully coached training camp
Led by Head Coach Hugo van den Broek and Assistant Coach Collins Kibet
Learn about Kenyan running and training and how you can use it in your training
Coaches are experienced with runners of all levels
All runs with our team of local Run Guides
Training includes Long Runs, Speed Workouts, Hills, Fartlek and Recovery Runs
Strength, Conditioning, Flexibility, and Mobility workouts
Seminar, Q&A and Coaches Corner sessions
Coaches will advise on appropriate levels & volume for each runner and no run or session is compulsory
The standard cost includes:
Fully guided and coached running camp experience

13 nights full board accommodation at the High Altitude Training Centre

Full use of camp facilities (Gym, Pool, Sauna, TV Room/Lounge)

Return transfers from Eldoret Airport to Iten

Full coaching program

Coached running workouts

All runs led by our team of local run guides 

Coached non running workouts (gym, technique etc)

Non running activities including coaching seminars, q&a's with top Kenyan runners, visits to local athlete camps and much more. (See camp activities below)

Fully Insured and Financial Protection for peace of mind
Comprehensive Pre Camp Customer Care from UK based office staff
Optional Additional Costs:
Single Occupancy Rooms – £600pp (Very limited supply)

Additional accommodation beyond 2 week camp

Lake Nakuru Safari – £150pp (1 day trip on the camps rest day from training)
What is not included:
Airfare internationally and to Eldoret

Visa

Insurance

Purchases of a personal nature and drinks and snacks outside of meal times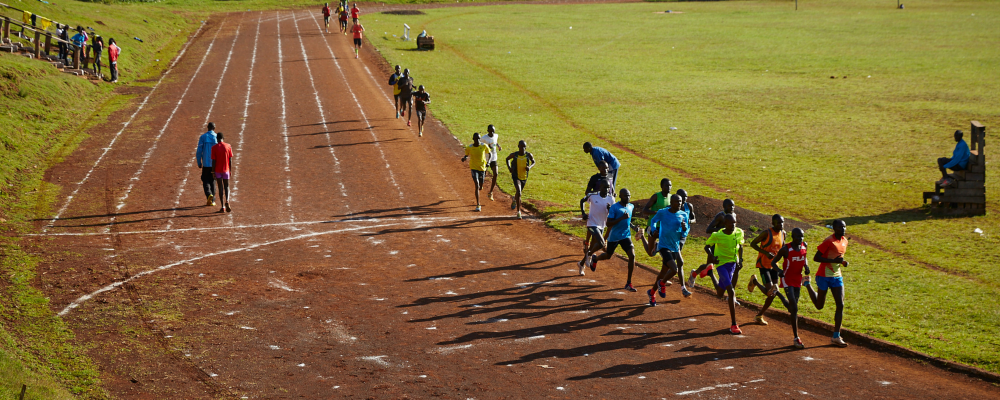 Seminars and discussions with coaches
Our coaching team will host seminars, Q&A's & Coaches Corner sessions to teach you everything you need to know about Kenyan running and to learn from our expert team's experience. 
Kameriny Track
Visit and train at one of the worlds most incredible running tracks. Observe and share the track with Kenya's elite runners on one of the worlds most incredible training venues.  Kameriny is Iten's famous dirt track which sits perched on the edge of the Rift Valley Escarpment.
St Patricks High School
St Patricks can hold claim to be the greatest running school of all time. With school records that most nations would be proud of and Olympians and world record holders among their alumni. St Patricks is widely acclaimed as having started the Iten running phenomena. The St Patricks school grounds pays homage to its own illustrious past, and it is the current home to the legendary coach Brother Colm O'Connell and world 800m record holder David Rudisha.
Practical workouts
As well as the running itself we will also provide coached workouts in areas including:
Core Stability and Strength & Conditioning for Runners

Flexibility & Mobility

Running Form & Technique
Meet the stars
We will bring in a local guest runner to talk exclusively to you about their life and career. This is your chance to question a world class runner on their training and racing experiences. With so many to choose from your guest visit is sure to be from a truly exciting athlete.
Fartlek
Observe and join in with Iten's famous Fartlek workout around the trails of the Iten countryside.
Visit to Kenyan athletes training camp
Visit the famed training camps where Kenyan's live together and train hard for running success. Meet and chat with the athletes living in the camp and learn about their experiences both in and out of Kenya.
Visit to local runners home
Visit the humble abode of a local runner in Iten and experience the famed Kenyan hospitality. An emerging runner allows you a glimpse into their world and to see the typical living conditions of Iten's runners.
Eldoret
Eldoret is Kenya's fastest growing town, largely due to the Investments of the star runners. You will have time to explore and visit the town and shop for gifts and crafts in Eldoret's markets as well as relax in a coffee shop and take in a restaurant before heading back to Iten. (Restaurant meal is included in the cost of the camp)
Imani Workshop
An initiative providing women living with HIV an outlet for creativity and employment, this workshop offers a range of authentic handmade arts, crafts and gift items. We will be given a tour of the workshop and shown first hand how the staff turn unwanted junk and waste into beautiful gift items.
Excursions and Hikes
If you have any energy left after the training then Willy and his team love to take you to explore the local area. Short hike to a waterfall anyone?
Visit local primary School
The local Children are often one of the lasting memories people take from a visit to Iten. We will take you to one of their schools to meet the children and teachers and experience school life in rural Kenya. (This trip is dependent on school term dates)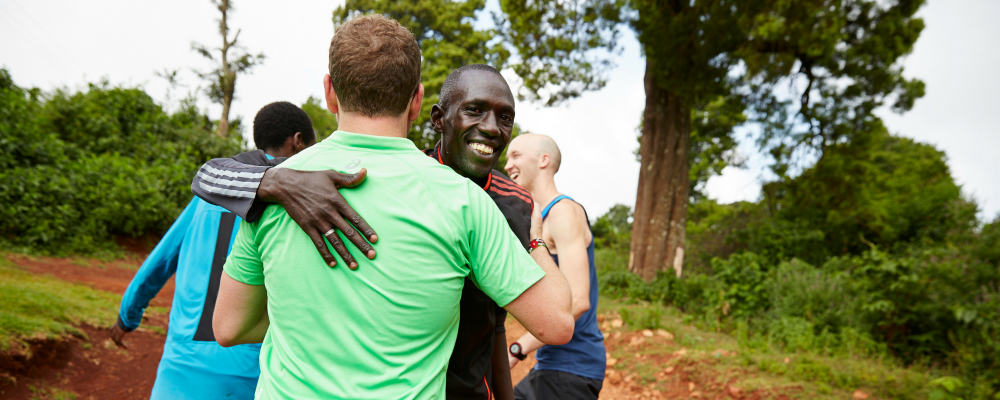 Trusted training camp provider since 2010
The Kenya Experience has been providing fully coached and tour guided training camps in Iten since 2010. We were the first company to offer such a service to runners and we continue to be the leading company offering running camps in Iten. We have hosted runners from around the world including guests from Europe, North and South America, Oceana, Asia and Africa.
Specialised specific knowledge of Iten
Our staff are highly experienced when it comes to Iten and the runners here.  They have all lived in and been part of the Iten community for years.  We focus exclusively on running camps in Iten and can therefore offer you the highest quality guest experience during your time here.
Our staff know Iten and the Iten running community intimately, giving you a real insiders view into the lives of Kenyan runners in Iten.
Professional staff working exclusively for us
Our tour guides and coaches are the best in the business. We pay well and look after our staff and in return we expect a high quality of work at all times. This means you receive the highest quality training camp experience out there.
Professional tour guides
Our camps are led by our full time tour guide Willy Songok. Songok is a former professional runner who also competed in the US collegiate system on an athletic scholarship. Since completely his own running career he has worked as a tour guide, safari driver and general manager of 2 of Iten's hotels. He is the perfect man to ensure that your running camp in Iten runs smoothly. 
Professional coaches
Our team of professional coaches are only available on The Kenya Experience. 
Hugo van den Broek is our Head Coach and he is supported by Collins Kibet. Hugo & Collins form the perfect coaching partnership combining Hugo's international experience with Collins local knowledge and Kenyan perspective. You can learn more about Hugo and Collins on our About Us section
Contact Us:
Please email us with any questions
Visit our booking page to book your place