The blog retells some of Gavin's experiences of racing in Iten and Eldoret against some of the best runners in Kenya. 
I wrote a description for a Instagram and Facebook post last week to go alongside a photo of me racing in Kenya. Unfortunately it was more than double the allowable length for an instagram post. So I cut it back for social media and decided it make it even longer and turn it into a blog post instead.
This blog is that original, and now extended, caption for the photo above.
The photo was one of three that we used as the basis for our latest Podcast discussion on our experiences of racing in Kenya. As you can see it features me racing in a big cross country race and finding myself neck and neck with a gentleman in full office attire.
You can hear us discuss that and other racing tales (positive and negative) in the Podcast episode here.
Although the photo shows what might be considered an embarrassing moment for someone claiming to a serious athlete, I love it. It teaches me not to take myself too seriously! I also found that I really enjoyed chatting all things racing in Kenya with Callum & Hugo.  Even after the podcast was done with I kept remembering other races and other stories I would have liked to share. One of those, regarding my overwhelming desire to win a finishers T-Shirt and how that almost went wrong is discussed later in this blog.
I think the stories and the memories we share with our friends and fellow runners is one of the most important aspects of being a runner. Yes, we have the results and the medals and the stats. But this Podcast, and a few follow up WhatsApp conversations have reminded me that it's the memories and the stories from within the races which stick with us more than the results themselves.
At this time where we are all desperate to see a return to 'normal' racing amid this Covid-19 pandemic, maybe it is worth taking some time to consider that it is the friendships and the interactions with our fellow runners which are really the most important aspects to get back to.
Here is the original post which was too long for Instagram:
Gavin recalls the time he raced flat out against a guy in full office work clothes.
"Although the photo's make pretty hilarious viewing, I'm not at the time that I realised what was happening. I was deep in concentration of what was frankly speaking, a very hard race. It was only in hindsight that we looked at the photos and saw that I spent much of the race neck and neck with a gentleman wearing office shoes and button up shirt tucked into his smart trousers.
His race kit was certainly chalk and cheese from my high tech Adidas Ethiopia singlet and top of the range Nike racing flats.
I take my running very seriously, but thankfully I can also view it with a lighthearted sense of humour and acceptance of my own level and ability. This is simply my reality when racing in Kenya.
First off, I'm one of the back markers, when in most Cross Country races at home in the UK, I'm trying to find my way towards the front (I finished 22nd in the English National Cross Country Championships in Sunderland the season after this photo was taken). And on occasion, being a back marker means racing against people who are just running for the fun of it and are not necessarily athletes in serious training at all.
I don't know the guy from this pictures story, but I strongly suspect he was either there as a spectator to watch a friend/family member and decided to have a run around himself. Or else he was (as does appear to be the case) on his way home from, or on a break from his office job.
I remember very well the amusement and laughs (at my expense) we had going through the photos after the race. Myles Edwards was particularly brutal in his assessment of my performance but I had my revenge during our weekly 'Iten Chess Club' tournaments held at Hillside Kamogich cafe. Cultured indeed, for a bunch of twenty somethings from the UK!
Racing in Kenya is hard, there's no two ways about it. There are a very small breed of 'Mzungo' who can mix it with the Kenyan's at the top end of races inside Kenya, and unfortunately I'm not one of them.
But I'm in good company. I've seen top trail and ultra runner Tom Bonn Payn lapped (admittedly by Geoffrey Mutai) at a point in his career when he was winning big UK road races (and running a 2hr 17 marathon!), and Canadian Olympian Reid Coolsaet finish 101st at the Discovery XC in Eldoret (or was it 99th?). The morale of the story might be, 'Don't race in Kenya unless you are supremely talented and in world class shape, or else if you are not too proud to take a beating on the chin and move on!' It's character building at the very least!
By the way – Reid's race at the Discovery XC reminds me of another story I didn't tell in the podcast.
Reid kindly donated me his finishers T Shirt, which I still have to this day. That might not sound anything too dramatic, but I had spent the previous 20minutes or so of very painful running dreaming about a T Shirt which then almost never came to be.
I finished about 3minutes and 150 or so places behind Reid that day. It was very hot, it was 7000ft of altitude and I was very very tired. The only thing keeping me going that day was the thought of earning the finishers shirt. I'm not usually so motivated by external goodies like medals and shirts, but boy did I want that shirt that day! Lap after painful lap I kept grinding away with that shirt ingrained in my minds eye. I was absolutely determined that I was not going to drop out and the thought of wearing the T Shirt around Iten with pride in the coming days was a huge motivator in keeping me on my feet and racing as many others around me called it a day.
I managed to muster what felt to me like a sprint finish in the final straight and burst into a huge smile as I crossed the line at the end of one of the toughest races I've run.
I'd done it, I'd earned that T Shirt. A basic cotton affair it might have been, but boy did I want it!
Imagine my despondence then to be told as I staggered through the finishing tunnel that the T Shirts ran out long a go and there were non left for back markers like me.
Not long after the race it was a case of Reid to the rescue, with a kind gesture of one finishers shirt. Maybe he appreciated the effort I had put in and thought I'd earned it, or maybe he couldn't bear the thought of me not stopping talking about it for the rest of the day! Either way, he put a big smile on a very tired man's face. Thanks Reid, I still remember and appreciate the gesture all these years later!"
Thanks for reading. Until next time…
Gavin
---
The Kenya Experience – Running Camps in Iten Kenya for runners of all levels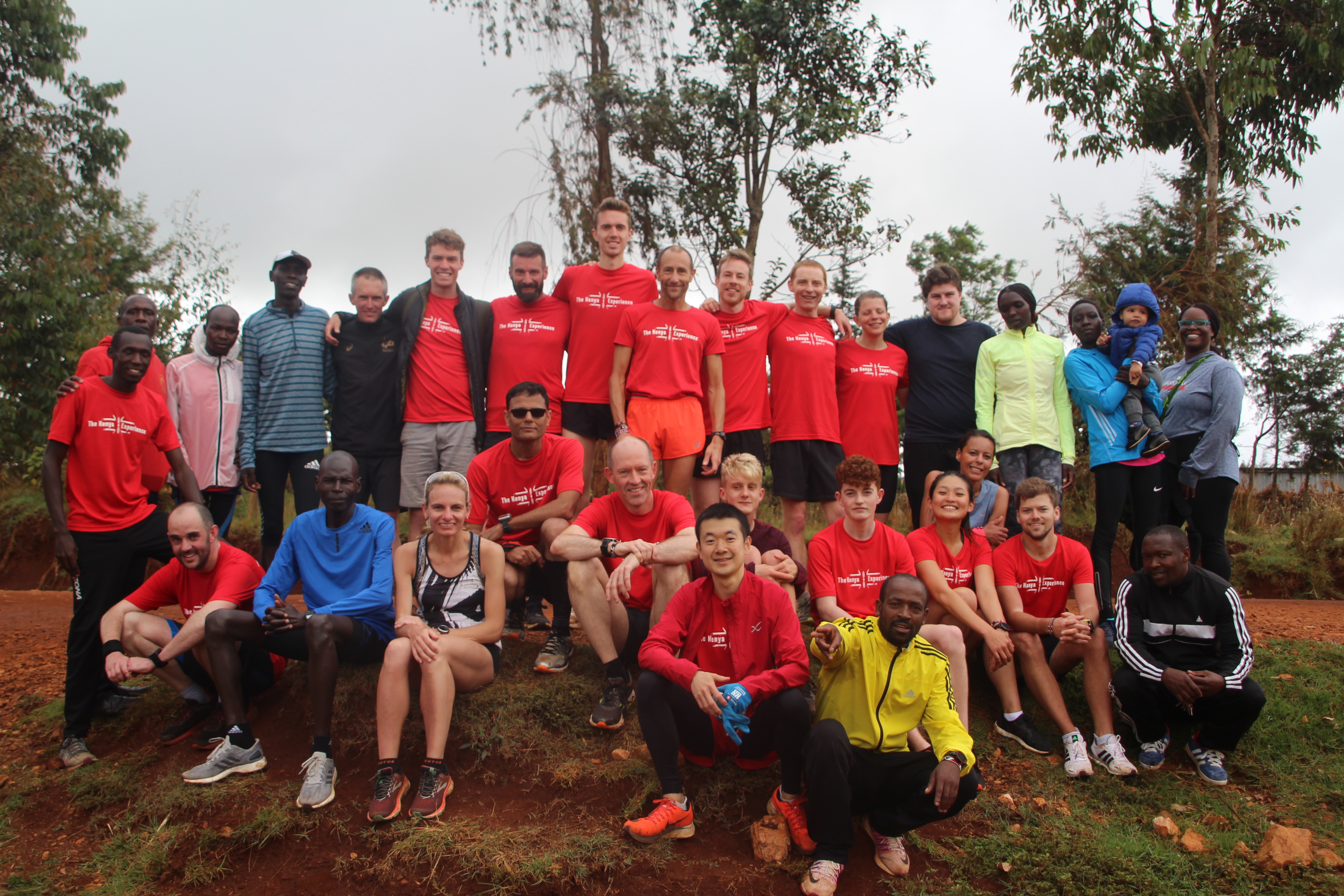 Our running camps provide an inspirational location, expert coaching and a supportive group environment for runners of all levels.With an emphasis on 'doing it the Kenyan way' the camps include guided runs, practical workshops and an exciting itinerary outside of the actual training itself which will immerse you inside the Kenyan running scene. You will meet and learn from top Kenyan runners & coaches and interact with the local community in Iten under the guidance of our expert staff.Want to know more? Click here for details on our training camps.
---
About the Author: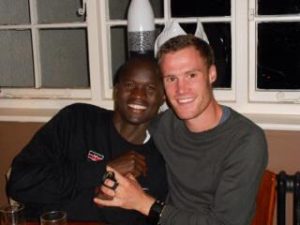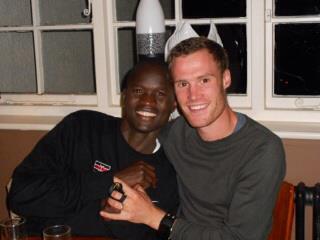 Gavin Smith is the Co-Founder of The Kenya Experience, a distance runner and formerly a coach to some of Kenya's most decorated athletes. He graduated from Loughborough University in 2007 and lived in Iten Kenya from 2010 – 2014 where he was Assistant Coach to Renato Canova one of the worlds most celebrated distance running coaches.