This blog discusses Base Training for Distance Runners and provides a sample training schedule from Kenya Experience Head Coach Hugo van den Broek
With races all across the world being cancelled or postponed, now is a great time to work on building those all important 'foundations'. You may have heard of this period of training referred to by coaches and athletes as 'Base Training'. But what is base training and how/when should we do it?
Hopefully you have had a chance to watch our Coaches Corner videos by Kenya Experience Head Coach, Hugo van den Broek, if you haven't then you can see them below.
Coach Hugo on 'Base Training':
Coach Hugo answering some common questions about 'Base Training' in a follow up video:
In part two, Hugo answers some common questions about base training, including 'what does a typical program look like during base training?'. Of course that is a difficult question and depends largely on the individual. Nevertheless, there are certain key workouts and types of training session that almost all runners will benefit from during the base training period. A typical 2 week base training period is outlined below.
Example base training for 5-10K runners:
Week 1:
Day
Training
Comments

 

Mon
60' easy

Tue
Threshold session: warm-up + strides, 30' tempo, cooldown
When you finish, it should feel like you could do at least another 5'

Wed
40 – 60' easy

Thu
60' easy + 5 x 30/90 (total 70')
30/90 = 30 sec accelerate in a relaxed way to 5K pace, followed by 90 sec easy

Fri
Warm-up + strides, fartlek of 10 – 15 x 2/1 (total = 30-45'), cooldown
2' fast, 1' easy according to your feeling. Preferably on hilly and/or soft roads.

Sat
Rest

Sun
90' longrun: 45' easy, then 3 x 10/5
10/5 = 10' moderate (between easy and threshold pace), followed by 5' easy
Week 2:
Day
Training
Comments

 

Mon
30' easy, 2-3 strides, 6 x 100m uphill sprint (rec = 2'), cooldown
Hill sprints should be close to all-out effort, with powerful strides

Tue
Threshold session: warm-up, strides, 5 x 7' (rec = 2' jog), cooldown

Run the first 4 reps of 7' as if you are going to do 6 reps (so safe some energy). You can push the last.
Wed
40 – 60' easy

Thu
70' easy to moderate

Mostly easy, but if you feel fresh, go to moderate in the last 10-20'

Fri
30' easy + strides, 5-10 x 300m (rec = 90"), cooldown

300m reps at 3000m race pace, focus on technique (run fast, but with proper running form)
Sat
Rest

Sun
1h40 longrun: 60' easy, followed by 4 x 5/5

5/5 = 5' fast (close to threshold), followed by 5' easy
In addition to the running workouts presented in the program, the base training period is also a great time to incorporate core and conditioning exercises. Typically these types of strength sessions should be done 2-3 times per week. Optional strength sessions in the form of weight lifting (squats, lunges, etc) can also be included on average once per week.
Depending on your level, training experience and age, you can add a second session of 40' easy on most days. You should be careful not to overdo it during this time though, the key is consistency and building strong foundations takes time, so only include second runs and 'double days' if you know you can recover sufficiently ready for your next hard workout!
Let us know how your base training is going!
---
The Kenya Experience – Running Camps in Iten Kenya for runners of all levels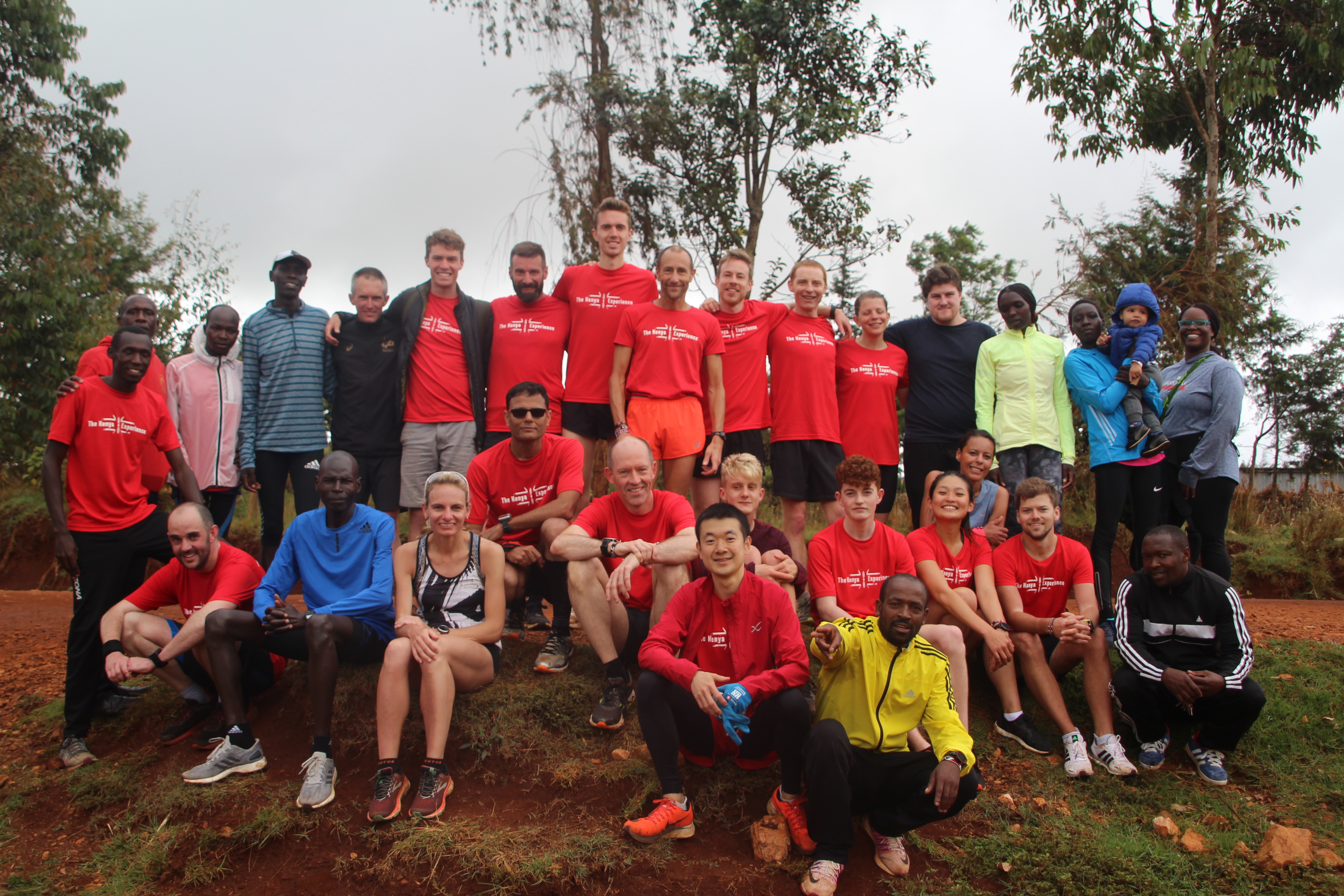 Our running camps provide an inspirational location, expert coaching and a supportive group environment for runners of all levels.With an emphasis on 'doing it the Kenyan way' the camps include guided runs, practical workshops and an exciting itinerary outside of the actual training itself which will immerse you inside the Kenyan running scene. You will meet and learn from top Kenyan runners & coaches and interact with the local community in Iten under the guidance of our expert staff.Want to know more? Click here for details on our training camps.