Camp Recap – December 2019 Kenya Experience Original Camp
"A genuinely life enhancing experience"
Camp Info
Camp Type: Kenya Experience Original
Dates: December 1st – 14th
KE Staff: Willy Songok (Head of Guest Relations), Hugo van den Broek (Head Coach), Collins Kibet (Coach), Enock Kirop (Guest Relations & Photographer) + Run Guides
Location: Iten, Kenya
Accommodation: High Altitude Training Centre
Guest Info
Number of Guests: 19
Guests From: Australia, Belgium, Bosnia & Herzegovina, Brazil, Canada, Catalan, Finland, Germany, Ireland, Israel, Luxembourg, Mexico,  UK, USA
Age Range: 21 – 58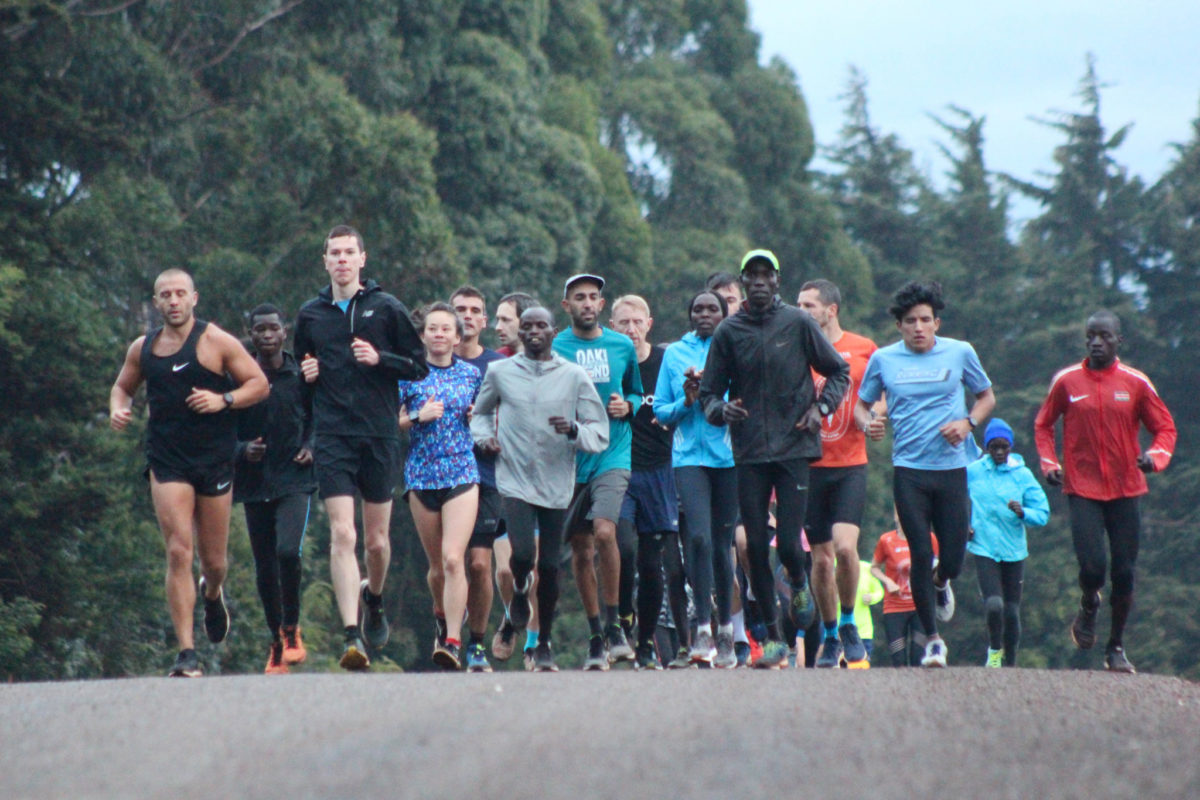 Camp Summary
Part of what makes our Kenya Experience running camps so unique and memorable is the diversity of the guests who join us from all over the world. During the December 2019 Camp we set a new KE record of hosting guests from 14 nationalities. All of whom came to Iten to learn from our world leading coaches and local team of experts, as well as experience the Kenyan running culture here in the 'Home of Champions' and have fun running in one of the most beautiful training settings on earth. 
It was a challenging first few days, not only due to the 2400m altitude, but also the weather was not in our favour, which was very unusual for that time of year in Iten. December is usually a dry month but the first few days of camp saw significant rainfall. Nevertheless, our guests and KE team did not allow a bit of rain to prevent them from getting stuck in to some quality altitude training. The advantage of rain in the highlands of Kenya means the temperature stays relatively cool throughout the day, but also means we have to think on our feet when it comes to the best locations for each training session. Luckily our local staff know the best hidden spots across Iten, plus the recently laid tarmac roads in the area mean that the previous issue of sticky mud in Iten after rain is less of an issue than in years gone by. 
After a couple of days of easy running we headed down the valley to the dirt track at Tambach. Many of the greatest runners of all time train here regularly and it is not uncommon to see familiar faces of the world athletics scene haring around the track. For our group it was an opportunity to see some of these athletes at work as well as incorporate some faster running through strides to prepare the legs for some of the harder workouts which were to follow. 
When the weather had been inclement we were able to take advantage of the all weather synthetic track which we used for drills and technique sessions as well as an interval session later in the camp. Having access to the all weather track as well as the traditional dirt tracks is a real bonus. 
During week 2 we joined the local Iten fartlek, which has become a traditional part of our Kenya Experience camps and a workout that our guests reflect on for many years after the camp has finished. 
Our camps are designed to expose our guests to a mix of training alongside local athletes and soaking up the local running culture, while also spending time with Coach Hugo van den Broek and Collins Kibet – our expert coaching duo with an extremely wide knowledge base. Our coaches and staff led supplementary workouts, from core sessions to drills and hill sprints, providining everyone with an insight into the more technical side of athletics performance.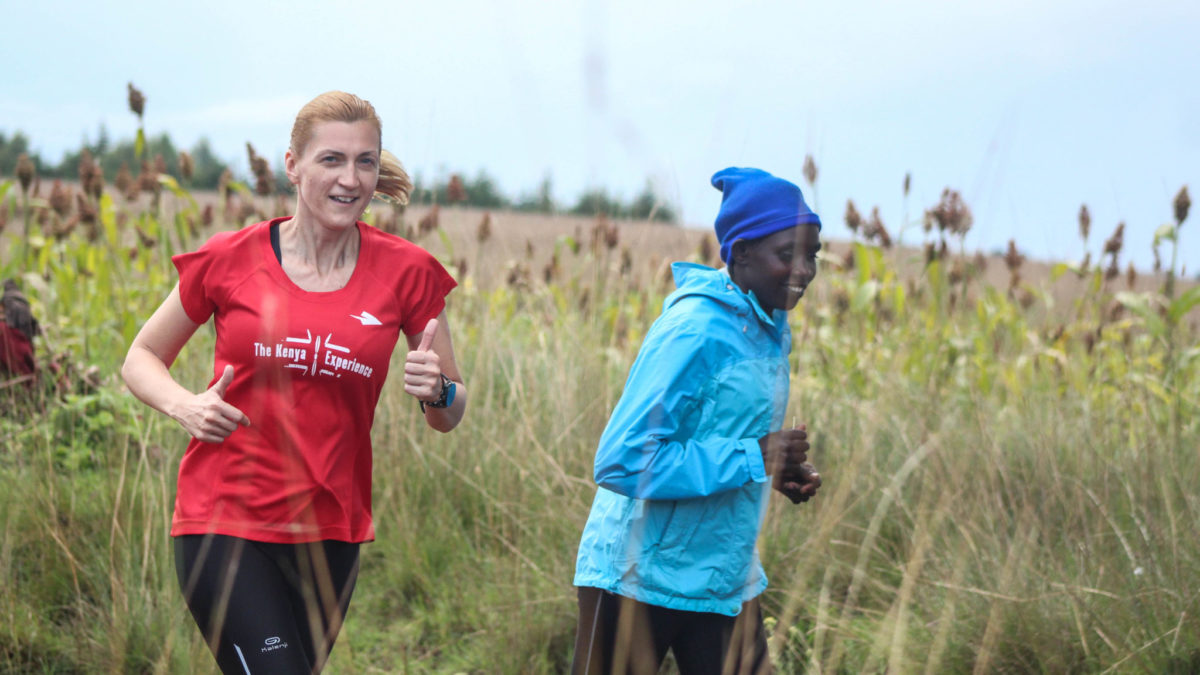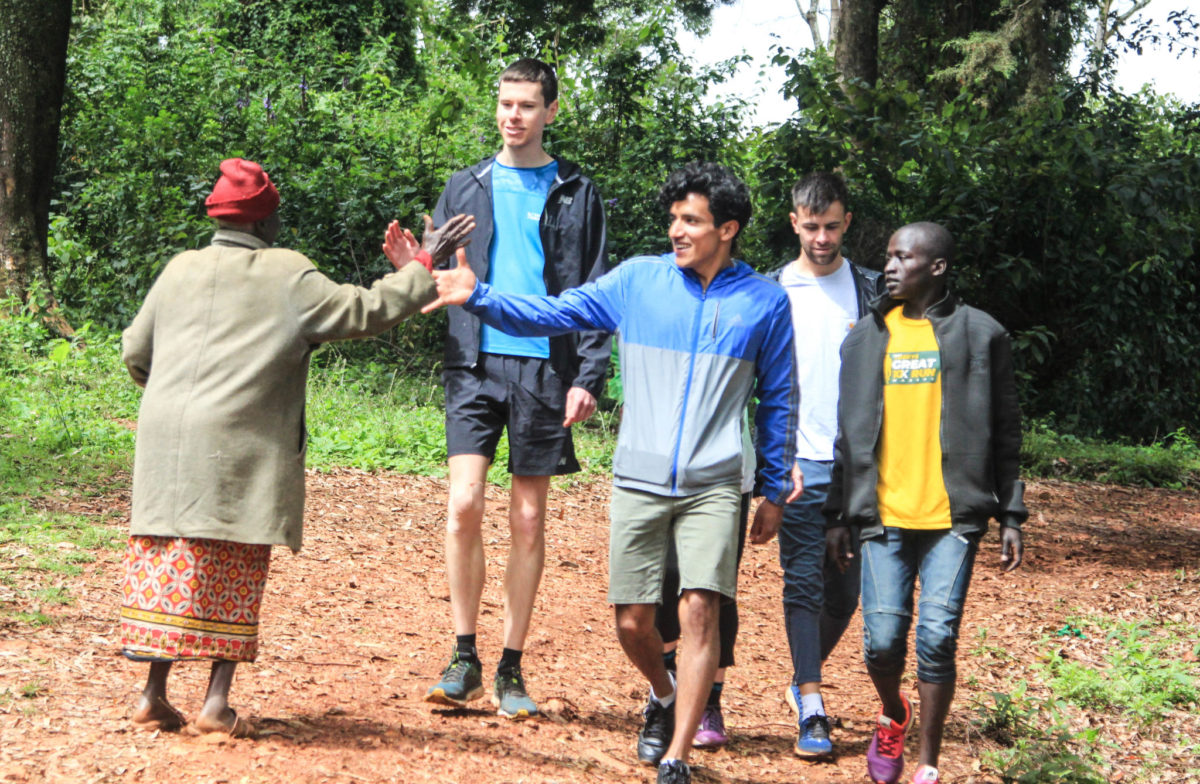 As well as the expert coaching and unique insight into how the Kenyan's train, our camps provide opportunities to meet and interact with Kenyans at all levels of running. From local up and coming athletes, to star names we have the opportunity to see all perspectives. Our December camp guests were able to meet and chat with Felix Limo – winner of the Berlin, Chicago and London Marathon's. A fellow tribesman and friend of our Head of Guest Relations Willy Songok, Felix was happy to chat with our guests who were able to share stories and learn about Felix life as a runner and life after running in retirement.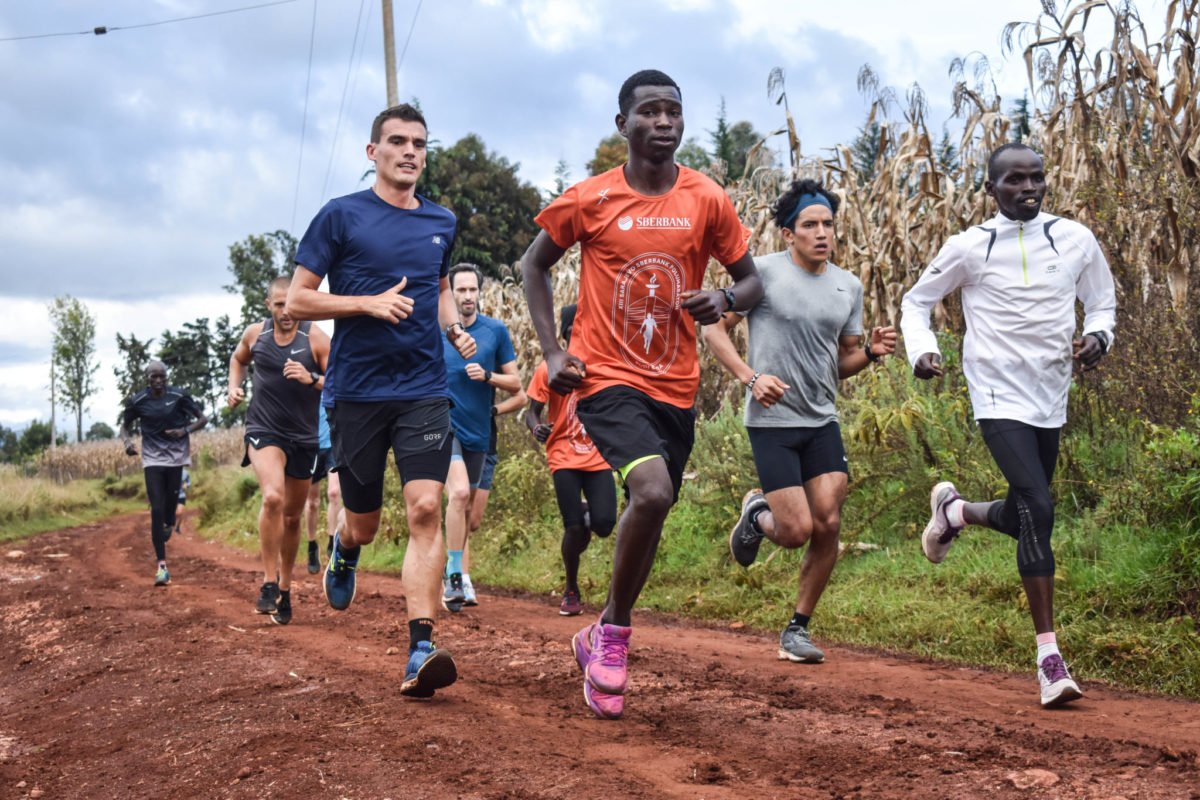 Guest Feedback
Form Reviews
"Fantastic opportunity to learn and grow as a runner. A great setting to meet like minded people."
– Pacian Andrews (KE feedback form – December 2019)
"Fantastic opportunity to learn about Kenya and live the Itan way of living through running."
– Majda Ganibegovic (KE feedback form – December 2019)
"Fantastic! Iten is really the home of Champions. Not only because of all elite runners, all the people in Iten are incredibly friendly and welcoming. I felt safe all the time during my stay. I have got so much inspiration and learned a lot during these two weeks with Kenya Experience. Concerning the food: I really appreciate that they grow all their vegetables on the camp, the food is good quality. All the staff at the camp are doing a great job and does everything to help out."
– Elin Sjuls (KE feedback form – December 2019)
"Definitely the best running experience ever!"
– Michael Balis (KE feedback form – December 2019)

Reviews
The Kenya Experience surpassed my expectations in many ways. It gave me insights not just into elite athlete training plans, but also into typical Kenyan lifestyle. I highly recommend it to any recreational runner or professional athlete eager to excel in their discipline, as well as tourists who don't mind an active holiday. The staff are absolutely fantastic and meet any and all demands.
The Kenya Experience was an incredible and amazing experience I can highly recommend. I participated in the December KE original camp and really had a wonderful time in Iten:
– Facilities: the HATC is a great training centre, very friendly people, nice pool & sauna, excellent gym, good food, …
– Training: very well organized, outstanding views (nature), learned a lot during the several seminars with Hugo, Collins & Willy. There's a standard training plan but you're free to tune it to your specific training needs.
– Outside of training lots of nice activities as hiking to a waterfall, visiting Eldoret, safari to Lake Nakuru, visiting St Patricks school. Great way to learn more about Kenyan culture next to running.
– People: outstanding!!! They simply make the camp amazing: first of all the smooth registration with Callum. Willy is probably the best camp leader I've ever met, he's doing really everything to make sure everyone gets out all of the camp. Hugo & Collins take care of all your training questions. The pacers are always ready to show you new routes and help you running a good pace and while running Enock is capturing everything on photo. The locals are also lovely and very welcoming, I felt very safe in Iten. Last but not least it was great to meet all these great camp participants (15 different nationalities!) who trained hard but also made a lot of fun during the camp .
In short a first class camp and must do for every passionate (even amateur) runner! I'll be back for sure!
Great value for money, at £1,200 for two weeks accommodation, all meals included, transfers to and from Eldoret.as well as coaching access to training facilities, on site gym, pool and so on. Then there are the people. The local Kenyan team made sure that we we"re well looked after and couldn't do enough for us during our December 2019 stay. Access to high quality coaching advice and the opportunity to run and train with up and coming Kenyan athletes also sets this experience apart.. Then there are the people that you meet from all four corners of the globe. A genuinely life enhancing experience for the serious runner and running tourist alike. I have no hesitation in recommending the The Kenya Experience, top marks.
Guest Feedback Statistics
Average rating:
9.3/10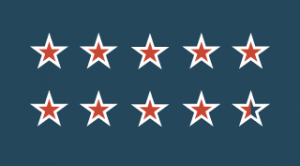 Percentage of Guests Who…
Would recommend KE to a friend:
100%
Thought KE offered good pre-camp support:
100%
Book Your Trip
The Kenya Experience provides running camps in Iten Kenya. With expert hosts, guides and coaches exclusively for our guests we  make your training camp in Kenya the perfect experience.
We offer camps open to all runners from across the world as well as private group bookings for schools, clubs or groups of friends.
If you like what you see in this camp summary then head over to the booking page to arrange your trip now. If you would like more information please email us on info@traininkenya.com and we will be happy to help.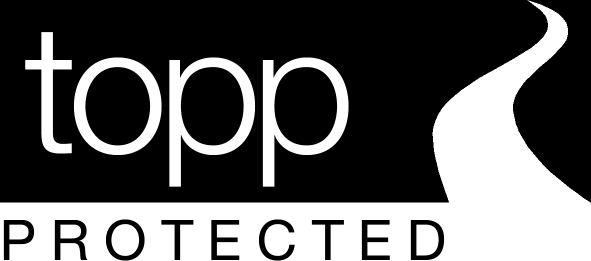 Customers' prepayments are protected by a topp policy. Worldwide customers' prepayments for non-flight inclusive packages will be reimbursed, subject to the terms and conditions of the topp policy. A copy of the policy is available on request.