Niall and Barry Murphy are a father and son who joined our Kenya Experience Original camp in December 2018 for 2 weeks of training and cultural immersion in Iten.
Name: Niall Murphy
Age: 50
Occupation: Engineer
Country of Residence: Ireland
Kenya Experience Camp: December 2018 Kenya Experience Original Camp
Running Times: Marathon – 2.55, 10 miles – 59.59
As a kid, growing up in Ireland, I ran track and cross country, but never even managed to feature in the local competitions. I enjoyed the training, but never improved! Then I took a twenty year break from running and started again in my thirties. I dabbled in triathlon for a while, but never really liked the bike enough to stick with it, so now I prefer to run road races and the occasional veterans cross country. Five years ago, I broke three hours in my first marathon, which is one of my prouder achievements.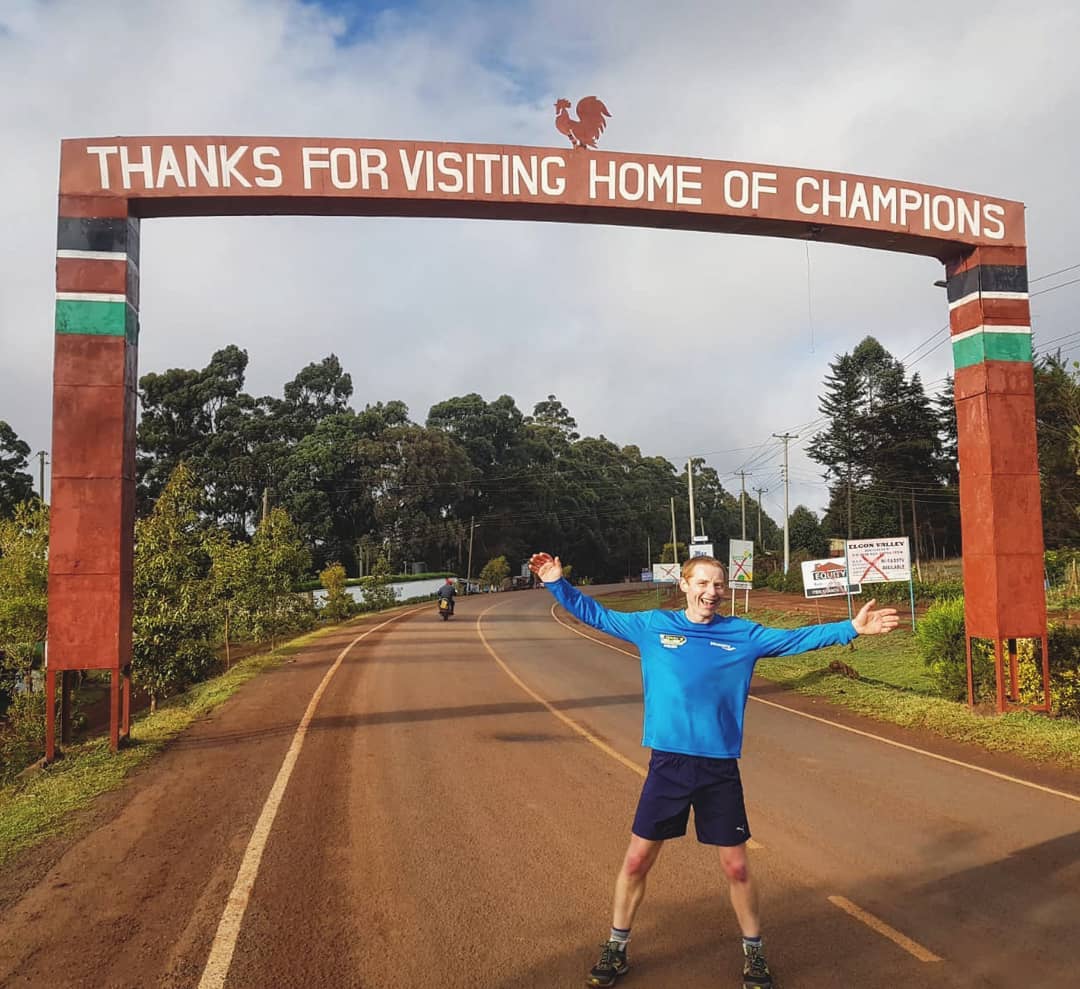 I always enjoyed travelling. I backpacked in India in my twenties, and I proposed to my wife on a trip to Nepal in my thirties. So in my very late forties I was looking for a trip that I could do with my sixteen year old son, Barry. We were now both keen runners – when he was fifteen he had started beating me at our local 5k parkrun, and I have since given up trying to catch the younger Murphy! When I saw the chance to travel to Kenya and to see first-hand the country that produces most of the world's best distance runners, along with doing some of our own training, it was too good a chance to miss. Even if I came home no faster than before it would be quite an experience.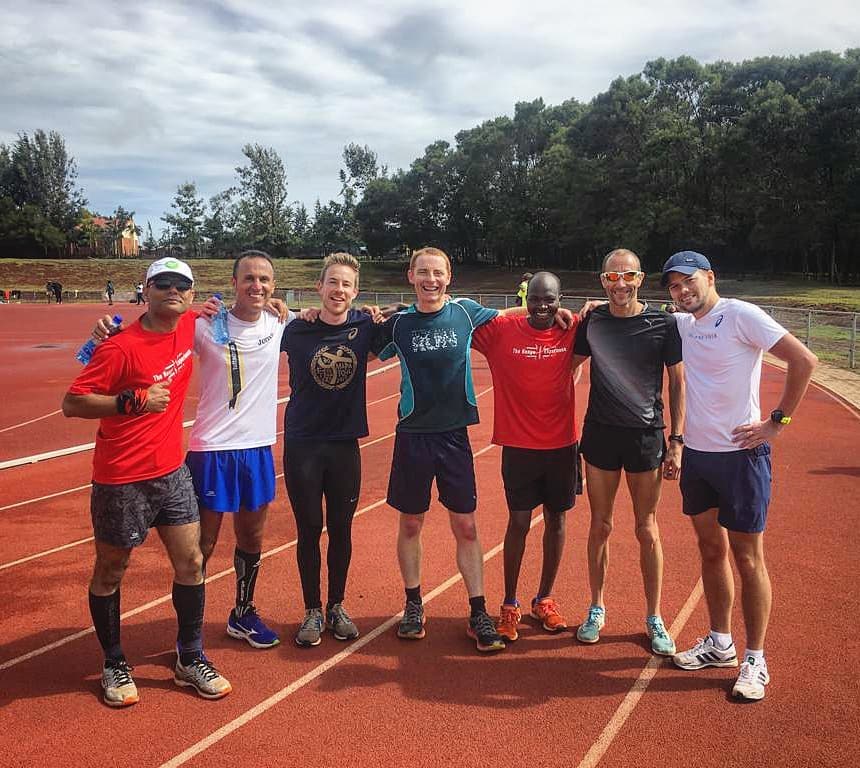 And it did not disappoint. As an Irishman, meeting Brother Colm O'Connell at St. Patrick's School in Iten was a big thrill. I also got to spend my fiftieth birthday in Iten. I started my birthday by running the fartlek with the local runners in the morning and meeting Wison Kipsang in the afternoon.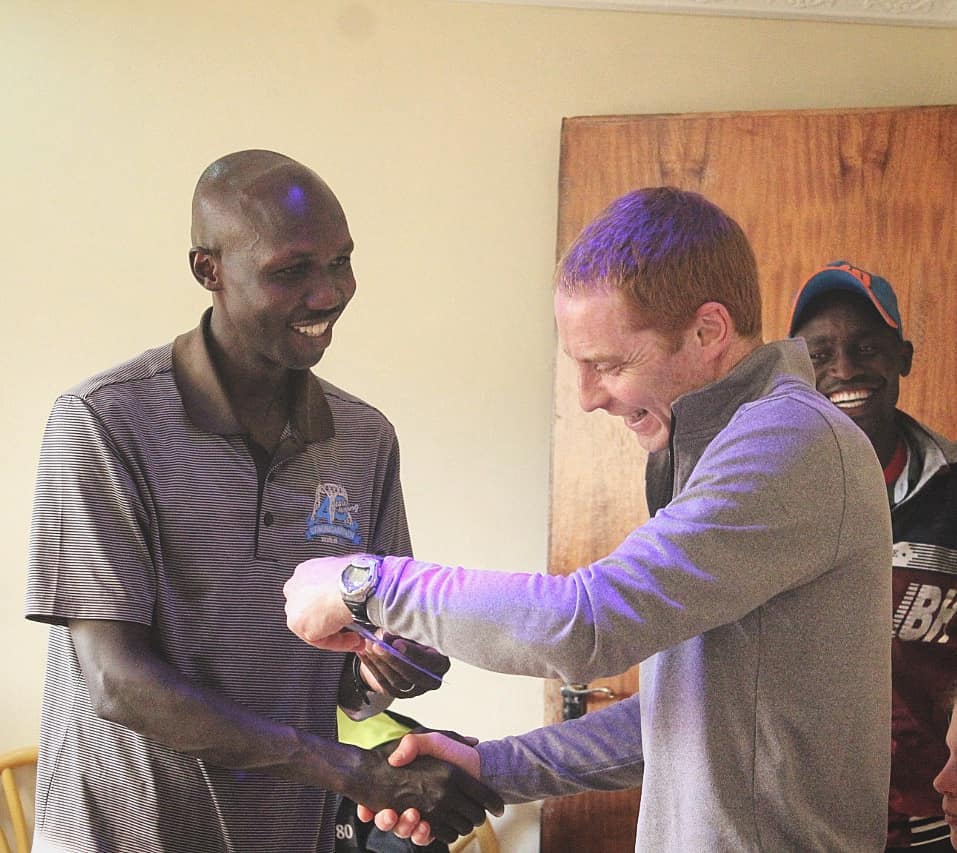 Barry Murphy
Name: Barry Murphy
Age: 16
Occupation: Student
Country of Residence: Ireland
Kenya Experience Camp: December 2018 Kenya Experience Original Camp
Running Times: 800m – 2.06, 1500m – 4.18, goal to place highly in national XC champs
My name is Barry and I'm from Ireland. I am 16 and race middle distance and cross country. Last year at the start of December my dad was turning 50 so he wanted to go somewhere different. He has a passion for running so he decided to bring me along to the Kenya Experience camp in Iten to seek a new experience which he might not have another chance to do in his lifetime because he is a busy man and may not be as fit in the next 20 years.
The first day of the training camp I was a bit nervous because I was so young compared to everyone else. But Songok said to our group on the first day that the group will be like family after a week. The next day two brothers from Australia came over and one was around my age which was nice and helped me fit in. After a week I was talking to all the older guys on the camp and even people outside of our group that were staying in the accommodation and Songok was right, it felt like a family.
The first time we walked down the town of Iten we were noticed by all the locals. I was surprised how nice the people were and what a community there is in the town. Training wise it was very good. Lots of hills that were torture but you have loads of time to relax and recover just because we usually ran early in the morning.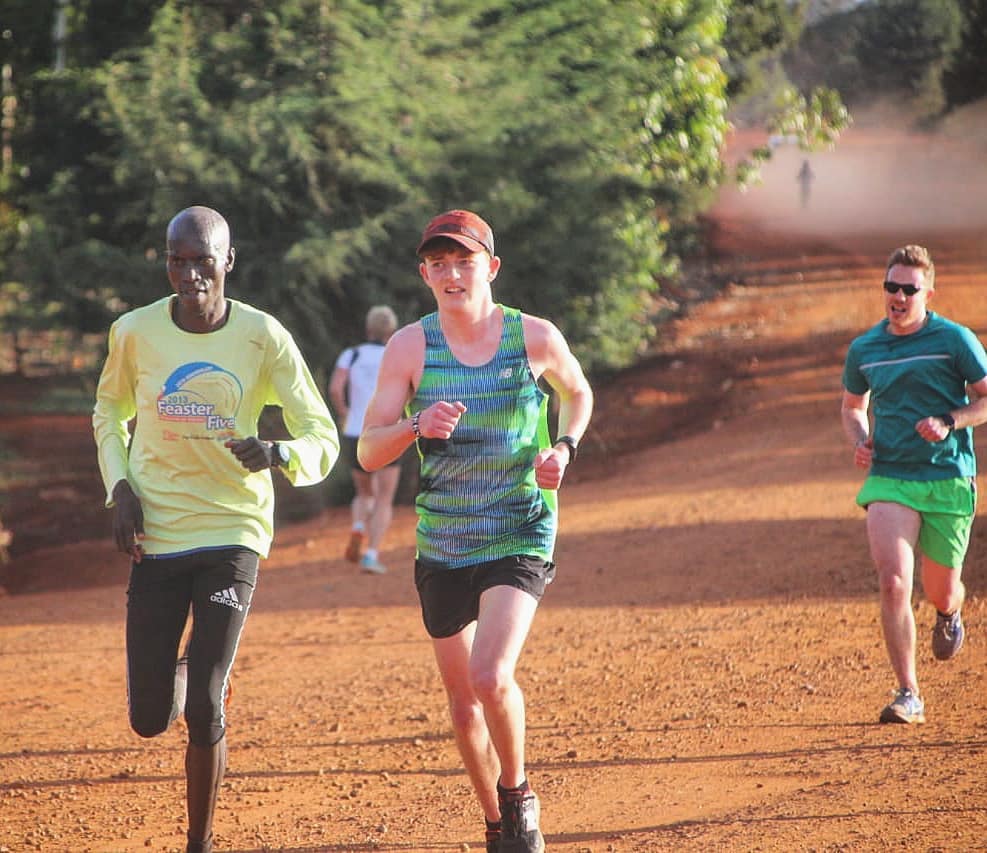 When I came home it was weird leaving all the people that you have been with for two weeks because they became close friends after running all those hard miles with. My  race when I was back was roughly two weeks later. I raced on New Year's Day smashing my 5k pb by 70 seconds finishing in a time or 16:20. I felt like the altitude helped me and mostly the hills. Overall the trip was an amazing experience and I would recommend for nearly every runner to go.