This blog talks about the importance of staying relaxed during endurance running
I've been fortunate to have trained with various groups of elite runners in Iten Kenya and the surrounding areas all made famous for their high altitude training camps. I noticed several differences between the methods and training philosophies of Kenyan runners compared with groups I've trained with in the UK and Europe. Perhaps the single biggest difference I have observed concerns the emphasis placed on remaining relaxed and in control at all times during training.
In the western world, we are often taught that a training session is not beneficial unless you put 100% into it. 'Push your body to the limit' being a favoured mantra. I'm not dismissing the benefits of pushing really hard on occasion, but my experience shows that  Kenyan's often have a different idea on what makes a successful training session. They are taught to make fast running look easy and to do that you must be in control of your body at all times. This is one of the key things I took back with me after my first visit to a Kenyan training camp.
A practical example
Take the following as an example to help demonstrate how easily this important concept can be incorporated into your own training.
Take a session of 6x1000m with 2 minutes recovery. Let's say a if 15 minute 5k runner (similar to my own athletic ability) were to do this session flat out as hard as they can within the context of a training week, they might be able to run them all in around 2.57/8 and might be able to push the last one to 2.55. This would be as hard as possible and you'd see their form going to pot down the last 100m and they'd probably collapse as they cross the line. You might consider this a very successful session. The athlete managed to squeeze every ounce of energy out to hit fast times – they 'left it all out on the track' as many a coach has been heard to request. 
Now consider the following scenario, which using a Kenyan mentality would be a preferable outcome: The same 6x1000m with 2 minutes recovery but this time they are all ran in 3mins instead of 2:57/8 – a percentage increase in time of just 1.1%  compared with the first session. From a physiological point of view the same benefits have been achieved; The athlete will still have been operating at or above their lactic threshold, they will still be near their maximum heart rate by the end of each rep, they will still be operating right around their VO2 max. However,  this time they will be in a position where they are able to focus on maintaining a good running style, a good gait, a good posture and mentally they will always feel like they have another gear. They've ran the same session but by going very marginally slower they will have added multiple extra benefits that you might not ordinarily consider as important aspects of training. Importantly they will have been able to relax for the whole session.
Backed up by coaches:
Relaxed running seems to be the default and norm amongst Kenyan runners. But it also promoted by some of the top coaches. Brother Colm O Connell is famed for his emphasis on the importance of relaxed running, I spoke to Gavin Smith who was Assistant Coach to Renato Canova working with Abel Kirui and Florence Kiplagat who said:
"There was a huge emphasis on relaxation during training. Renato would often shout 'tranquillo' as the athletes ran by. Even if it isn't as direct a translation as I presumed, then the implication was clear. He was saying 'relax, don't force it, let it the pace come naturally.'"
It's a question of efficiency 
Your body is more efficient when in a relaxed state. The second you become tense while running energy will be wasted and correct form will be lost. So why in every single training session would you run to the point where you tense up and lose your form? I often hear coaches shouting "RELAX" to their athletes as they come into the final stretch of a race yet it's clear that those athletes haven't practiced staying relaxed in training.  How should they suddenly know how to do this in a race? The final stages of a competition is perhaps the worst place to try and learn a new skill.
Watch David Rudisha or Eliud Kipchoge racing on the other hand and you'll notice that their form remains near identical throughout, they are relaxed all the way to the line. They are still working incredibly hard but they are able to do so while remaining in control of their bodies because they've practiced running this way in training. Practicing relaxed running should be included as an important part of training if it's expected that you do it in a race. It's something that is emphasised very heavily in sprint training but is commonly neglected among distance runners.
Give it a try…
Of course, occasionally it is important to stress your body during training sessions and test your limits, but certainly not every time. By easing back slightly and staying in control of your mind and body you'll find you finish the session feeling much better, you are able to recover quicker and you will be able to practice relaxed running. So next time you're at the track, forget trying to run each rep faster than ever before, or straining to keep up with your training partner and instead try staying relaxed, focussed and in control. The benefits may surprise you!
---
About the author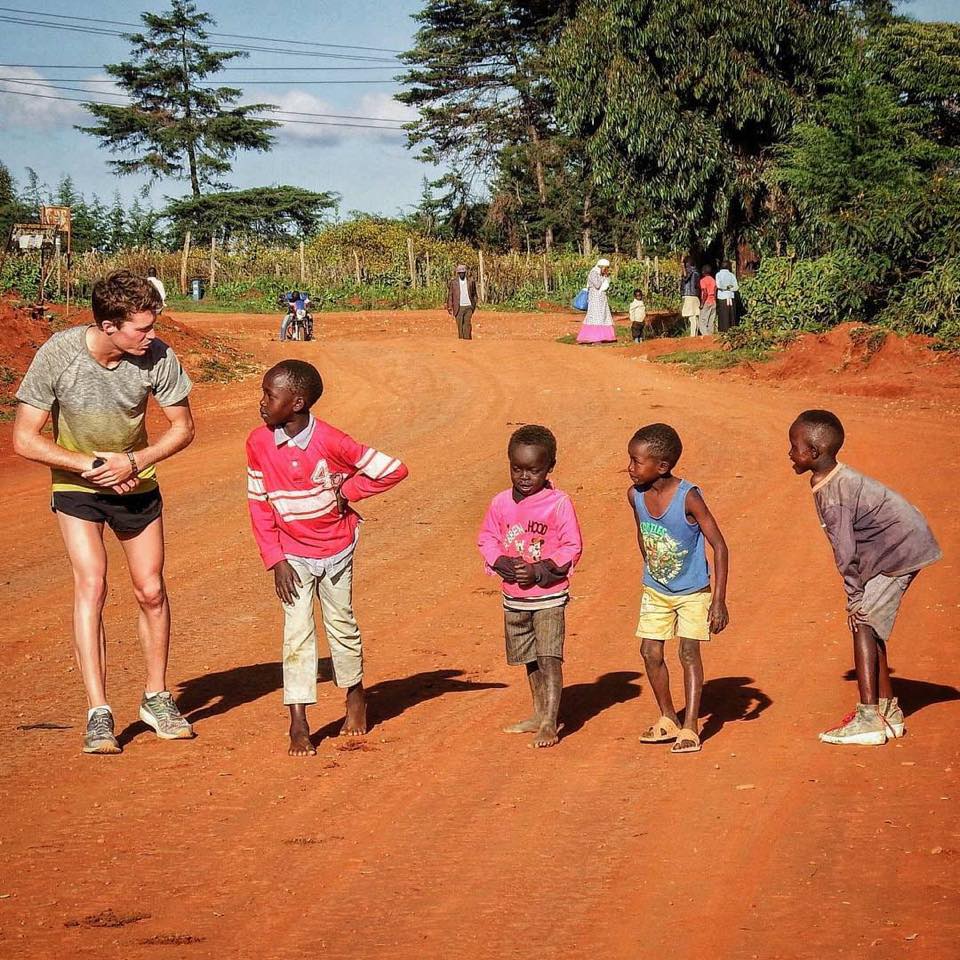 Callum Jones is an engineering master's graduate of the University of Bristol and middle distance runner who has spent long periods of time training in Kenya.  He began working for the Kenya Experience in October 2017.
"I've been an aspiring distance runner for the last 10 years and worked hard to improve my times year after year.  Training in Iten was an incredible experience for me, it really took my running and love for the sport to a new level and opened my eyes to a whole new mentality towards training. Working for Kenya Experience is fantastic as I can offer my knowledge of the sport and insight into the Kenyan running culture with our guests."
---
The Kenya Experience – Running Camps in Iten Kenya for all runners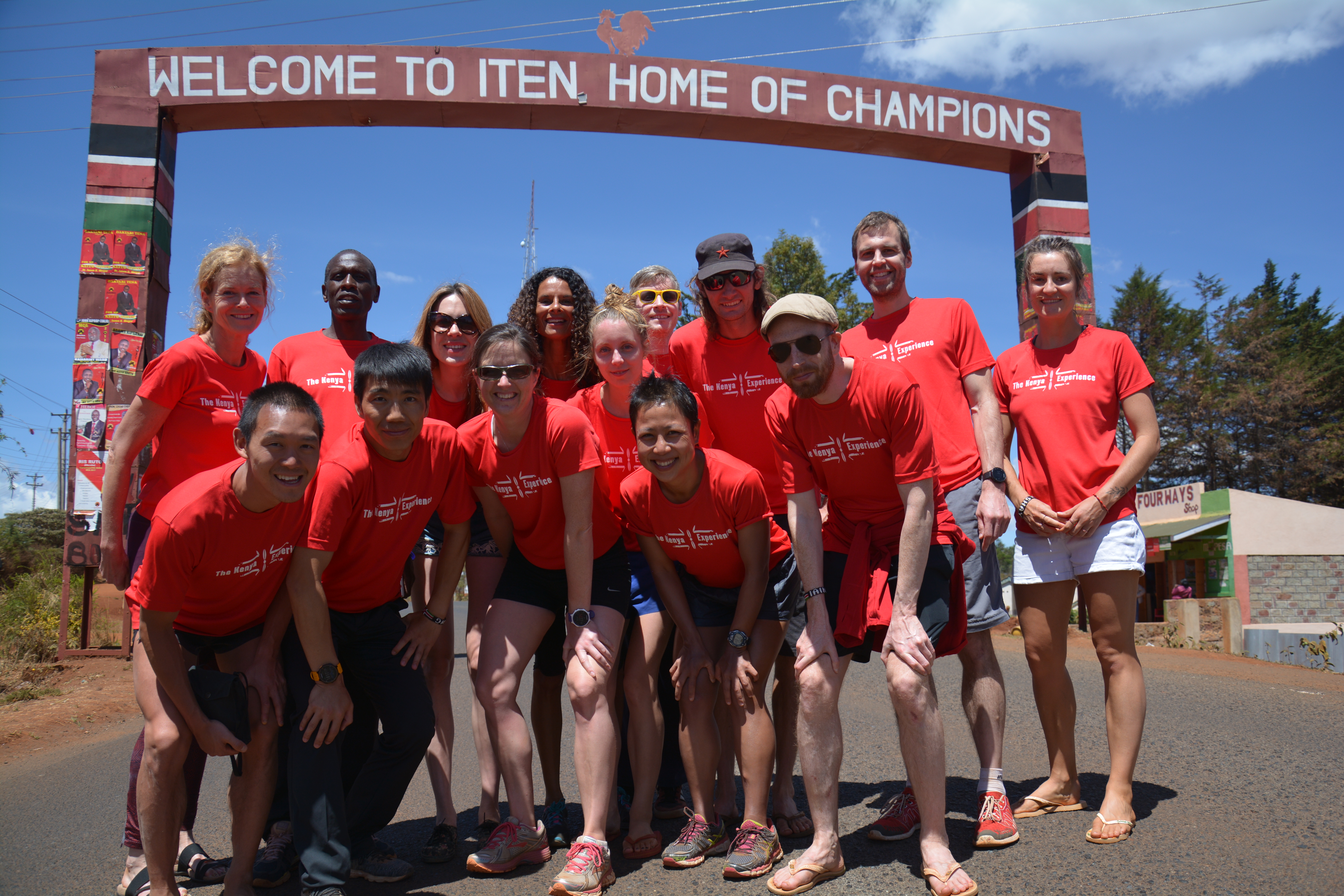 Our running camps provide an inspirational location, expert coaching and a supportive group environment for runners of all levels.
With an emphasis on 'doing it the Kenyan way' the camps include guided runs, practical workshops and an exciting itinerary outside of the actual training itself which will immerse you inside the Kenyan running scene. You will meet and learn from top Kenyan runners & coaches and interact with the local community in Iten under the guidance of our expert staff.
Want to know more? Click here for details on our training camps