This blog talks about the importance of visualisation and mental preparation for distance runners. 
An important part of race preparation is mental training. In the week leading into a competition, try to think consciously about the race once per day. Find a quiet place, for instance in your room, and imagine yourself competing. How does it feel? What do you see during the race? What do you do? What do the other competitors do? Imagine different scenarios, but try to always finish in a positive way. That does not mean that you should always imagine that you win the race or run a huge personal best; but try not to see negative images of failure. You might imagine something negative happening, but be sure to come up with a solution that helps achieve a positive outcome. Imagine yourself enjoying the spirit of running and competing. Make your imagination as lively as you can; try to really feel how it is being out there during the race. Enjoy this feeling and view it as an opportunity to showcase your great shape to an audience.
This exercise is called visualisation or imagineering and it may take anything from 5 to 30 minutes. Aim to do this once a day, and then you are done. Don't let the thoughts about the race come back throughout the rest of the day. Make time specifically for this task of visualising the race, and then leave it alone throughout the rest of the day. Do not allow the race to occupy your thoughts aimlessly and incessantly throughout the week leading up to the race. If you feel yourself reverting back to thinking about the race whilst you are cooking or sat at your desk for instance, simply remind yourself that you have already allocated specific time for this and then try to move back to the task at hand.
This method allows you to learn to control your pre race thoughts and ensure they are positive rather than have them cause unspecified worry or anxiety about the upcoming race.
This exercise prepares your body and mind for the race, helping you to to focus on your job once the race starts right until the finish. Most top athletes do this regularly and continue doing this throughout their career. I started doing this at the age of 16. At that stage, I invested a lot of time in it, because it was new to me. Later in my career I was still doing the same visualisation exercise, but now it took me only a few minutes, because I had mastered the art. I have no doubt that this exercise is essential to top performances, whether it's in running, swimming, ballet, violin playing, stand-up comedy or mountain climbing. It helps you to maintain better focus during a difficult task. In my opinion this is THE key to top performances.
The Best Version of Yourself; Not Something Unrealistic
Do not visualise yourself doing something out-of-this-world, something impossible. When you are 100% focused you are the simply THE BEST YOU CAN BE! Think of it as maximising your current ability, rather than creating a new best level.
Most people have no control over their focus. Sometimes it's there, sometimes it's gone. Many non elite runners are almost never completely focused during a race. They are often frustrated that their performances on race day do not match up to their expectations based on their performance in training.
Being focused throughout an endurance race is not something easy and it needs to be practiced. It is easy to be focused for 5 seconds, but not for 5 minutes continuously, while your legs are getting painful and telling you to stop. Let alone for more than 2 hours (marathon). When you are focused, your mind does not listen to the signs of your body that encourage you to stop or reduce the speed (and thus the discomfort). It might hear those signs, but simply decide to ignore them, because it knows you can still keep on going. When you are focused, the pain becomes irrelevant, because all you are busy with is executing your job, which in our case is running fast.
There is no way you can do this exercise wrong, except when you keep having negative thoughts without being able to overcome them. Other than that, you just have to start doing it. Every feeling or thought that you have is fine. You have to accept each thought and feeling that comes into your mind. This also starts with accepting yourself the way you are. Don't try to hide from your fears. Everyone has fears. Accept yourself the way you are, so that you can face your fears and learn to deal with them. Only then you are ready to grow and get stronger.
In my own case, regular visualisation made me a more stable and confident person in general as well as improving performance during competition.
Pre Race Nerves:
One other mental aspect I want you to understand is this: being nervous before a race, especially on the day itself and the hours before the race, is a positive thing. This is your body and mind getting ready for competition. During a race, your heart rate is elevated and you sweat. You are in Action Mode! Ready for the fight! So your body is preparing for that. That is why you can feel your heart rate is higher even when you sit down before the race. Don't say "I feel nervous", say "My body is getting ready for action". Don't say: "My legs feel weak today", say "my body is saving energy for the race".
Some athletes ask each other a few hours before the race: Do you feel good today? My answer used to be: "Of course I don't feel good. I feel horrible. That is why I know I'm going to run well". When on race day you are busy trying to feel if your legs feel good, you are 100% wasting your energy. There is zero connection between how your legs feel before the race and how they feel during the race (and how you perform). If anything, it's the opposite; your legs sometimes feel worst when you are about to perform at your best.
In the week before the race, you want to reduce that feeling of nervousness, because it is too early to get ready. It's a waste of energy. The visualisation exercise helps with that (it's not the main reason for doing the visualisation, but more like a side benefit). But on the day of the race you should welcome that feeling, because it helps you to perform. If you were not 'ready for action' it would be just a normal day and nobody wants to run 'normally' on race day, you want to increase and raise your normal level for a top performance.
My view is that a top performance on race day is 50% a mental game. The other 50% is the training that you do. Don't leave the 50% mental part behind. Use it to your advantage! You are able to control your shape, by doing some simple exercises that can help you to get the best out of yourself on race day.
Don't forget…
Just like physical training, mental training takes time to get used to and to show its effect. Don't expect to have the most amazing performance after you do this exercise once. Keep doing it over and over and you will see yourself getting mentally stronger year by year.
Summary:
Many runners under perform on race day when compared to the physical shape they have demonstrated in training. This is a perfect demonstration that their mental preparation was not as good as their physical preparation. Don't waste your hard training and effort by neglecting this important part of distance running training.
Bedankt (That's Dutch for 'Thanks')
Hugo 
---
About the author: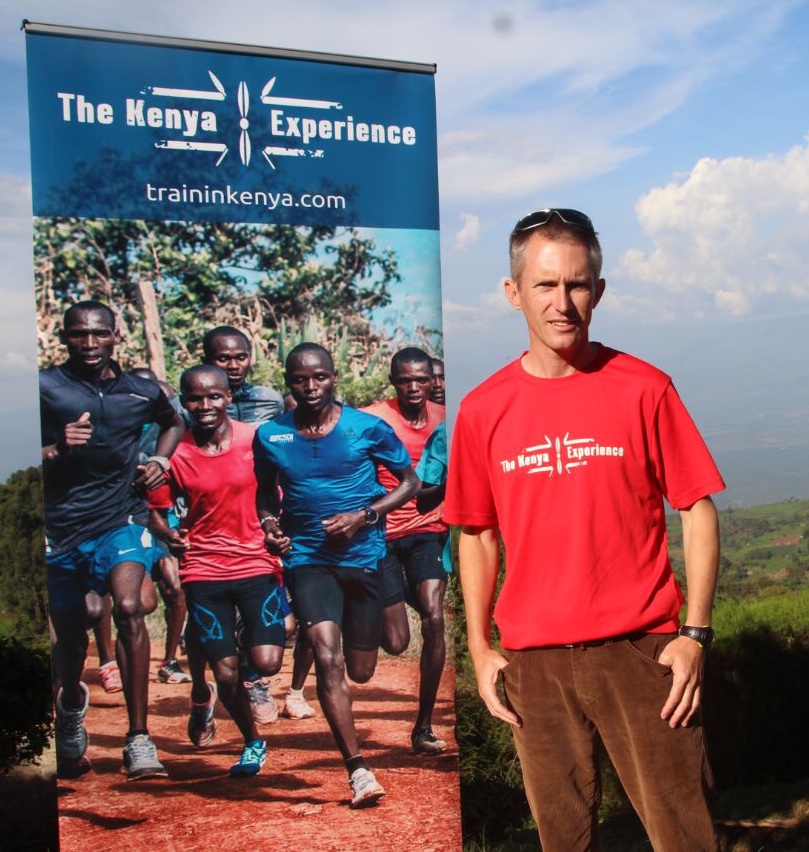 Hugo van den Broek is Head Coach for the Kenya Experience. He is responsible for leading all coaching activities on our running camps in Iten and acts as a mentor and guide to our assistant coaches. Hugo is a former international athlete with a best marathon time of 2hr 12. He represented the Netherlands on many occasions in international events, and since his retirement from competition has made a successful transition into the world of coaching
---
The Kenya Experience – Running Camps in Iten Kenya for runners of all levels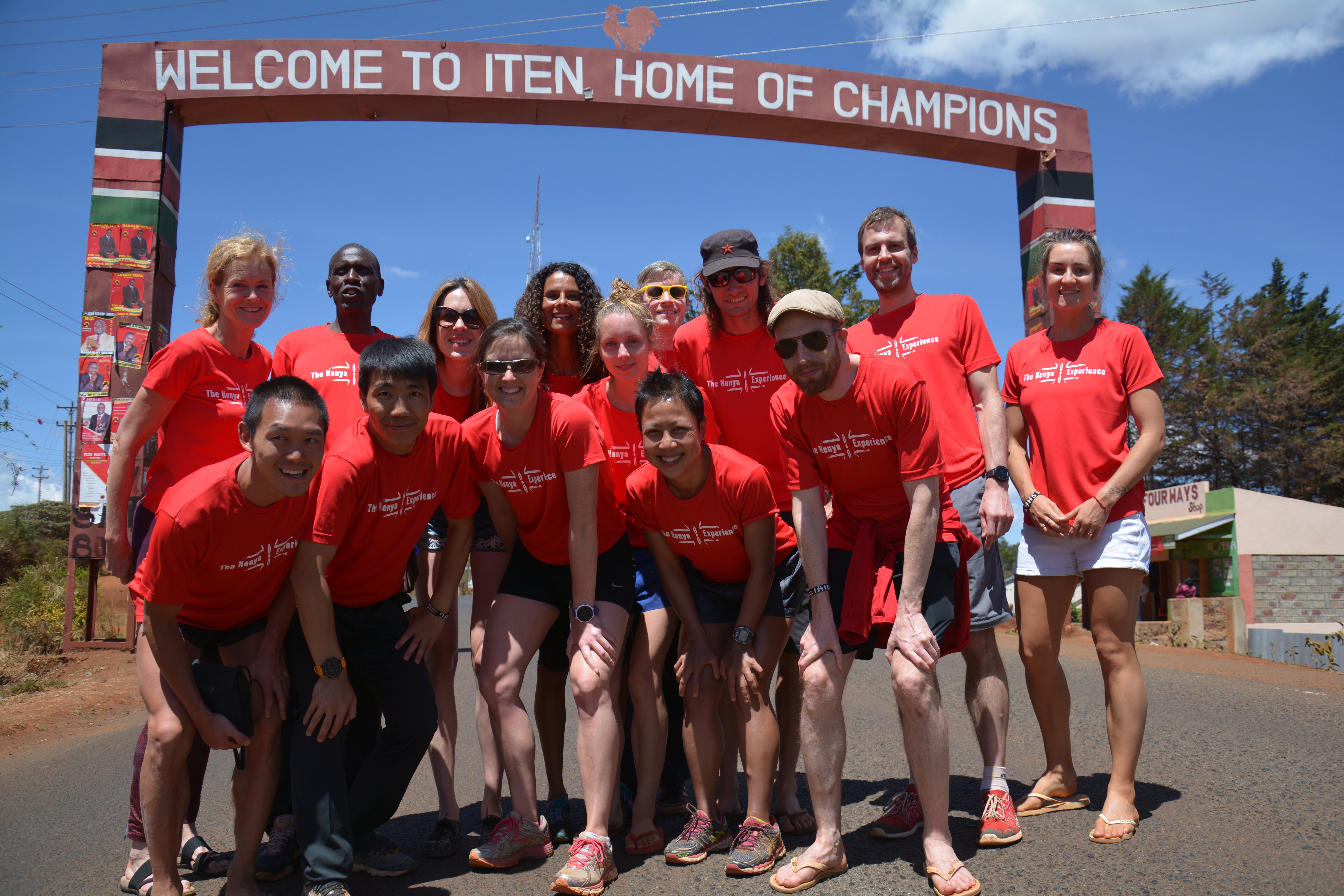 Our running camps provide an inspirational location, expert coaching and a supportive group environment for runners of all levels.With an emphasis on 'doing it the Kenyan way' the camps include guided runs, practical workshops and an exciting itinerary outside of the actual training itself which will immerse you inside the Kenyan running scene. You will meet and learn from top Kenyan runners & coaches and interact with the local community in Iten under the guidance of our expert staff.Want to know more? Click here for details on our training camps