This article will look at the diet of Kenyan runners.
In 2016, 427 Kenyan runners achieved the Olympic qualifying criteria for the marathon. For years, athletes from across the globe have asked "why are the Kenyans so good?" Many have made the journey to Iten, Kenya's 'Home of Champions'; Stayed in high altitude training camps and attempted to 'run the Kenyan way' for themselves. There have been several theories as to why the Kenyans have dominated distance running events. Ranging from advantageous genetics, to the perfect training environment or their upbringing and lifestyle, the list goes on. Of course the reality will be that the country's athletic prowess can be attributed to a combination of all these reasons and more.  In this article we'll focus on one especially fascinating aspect of the Kenyan running puzzle, the diet of Kenyan athletes. We will look at what they eat and whether the fuel they put in their bodies has had an impact on the running success of a nation.
What is a typical diet in Iten?
The foods available are fairly limited compared to what most of us have come to expect in many parts of the world. Whilst it is possible to travel to a supermarket and a wide variety of brands and goods, the vast majority of people in Iten live on the foods that are grown and produced locally. This means a diet heavy in the following: Fruits, vegetables, maize, milk, eggs, meat, pulses; natural, fresh and nutritious products. Alongside these fresh fruits and vegetables is a veritable smorgasbord of carbohydrates; the usual candidates of potatoes, rice (and pasta) make regular appearances but local favourite and by far the most common source of carbs is ugali.
Ugali – the locals swear by it!
Ugali is a starchy carbohydrate dish made using maize flour and water. Water is boiled in a pan and the right amount of maize flour is added until it forms a firm dough consistency, somewhere between a dumpling and porridge. Many of the locals in Iten will have ugali with every meal and athletes have told me that ugali is the reason Kenyans are so good at running! There is really not much to ugali in the way of flavour, and it is often used to soak up a vegetable stew but the locals really do swear by it.
On a recent visit to the home of superstar athlete Mary Keitany with a Kenya Experience group we were told that she travels with her own maize flour to all her international competitions. Racing shoes? Check. Running kit? Check. Bag of maize flour? Check! It really is that important to the athletes.
However, as healthy as this diet sounds, they are not without their sugary treats. This article wouldn't be complete without mentioning Kenyan chai tea. A drink made by boiling tea leaves in milk (sometimes half milk half water) and adding anywhere between three to eight teaspoons of sugar per cup. It is drunnk exceptionally sweet. It is quite normal in Iten, that athletes drink upwards up of five or six cups per day and refer to it as a staple part of their diet. Many of the top athletes in Iten will tell you that this is their 'secret weapon' (if they haven't already told you that ugali is their secret weapon).
So what do the athletes eat?
The diet of the athletes is very similar to the non-runners of Iten. Very few of the athletes use any supplements at all, no recovery shakes, electrolyte gels or protein powders. Some of the very top level athletes do have sponsors who provide them with sports nutrition products. Even then they are used sparingly and far less importance is placed on this side of things than it is in many other training cultures.
High carb diet – rocket fuel for runners!
The athletes get their energy from the very carbohydrate-rich diet that everyone in Iten is used to; it's the ultimate fuel to get them through the high mileage training sessions. They're not afraid to pile up their plates either! If you ever join one of our camps you will be sure to hear repeat the mantra "train hard, eat hard" around the dinning room.
Recovery
Most of their protein comes from beans and pulses and occasionally meat and poultry. Beans are cheap and very rich in good quality protein so they make for a great post training meal. Beans & Chapatti (Kenyan version of the classic Indian flatbread) is a common favourite at Mama Rambo's hotel (a popular 'hotel' (cafe) in the Lillies area of Iten)
Add in some chai tea for a bit of post training sugar and milk and as far as they're concerned they're as good as recovered.
The pre-race meal
Most Kenyan athletes choose to race and train on a fairly empty stomach. Often first thing in the morning with just a few sips of water. Mary Keitany told us her go to breakfast the morning of a marathon is a cup of chai tea and a chapatti – nothing complicated. It's what her body is used to and she knows it works, so why change it on race day? This is the same for most of the runners in Iten; a simple breakfast, nothing that will upset the stomach or feel too heavy. With a good meal of ugali and beans the night before they will have plenty of fuel for the race ahead.
There are hundreds of very high quality athletes in Iten and they take the simpilstic approach to diet which they know works for them. They eat fresh food and give their bodies what it needs to be able to run. They don't overthink it, they don't change their diet all the time depending on what's fashionable – they stick to what they know and what has worked.  So maybe we should all stop over thinking things and have a big ol' wedge of ugali before our next run?
Have you tried ugali? What did you think?
Thanks for reading,
Callum
---
About the author: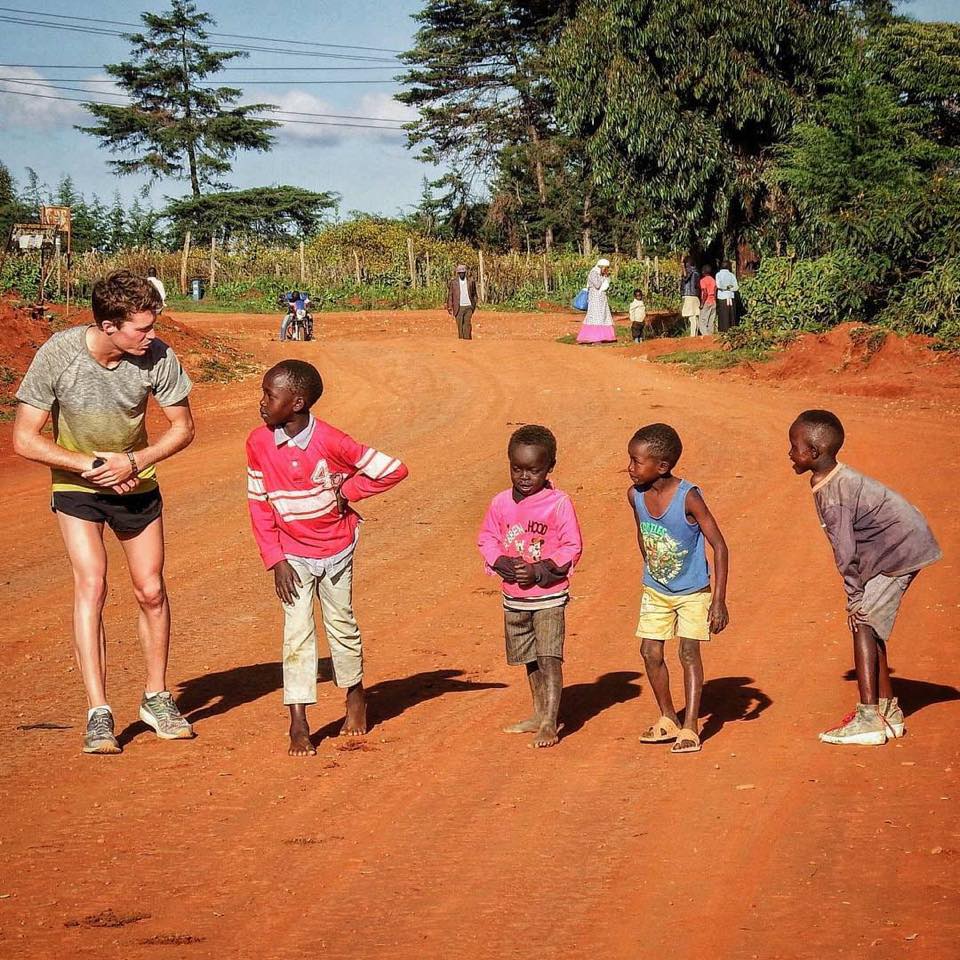 Callum Jones is an engineering master's graduate of the University of Bristol and middle distance runner who has spent long periods of time training in Kenya.  He began working for the Kenya Experience in October 2017.
"I've been an aspiring distance runner for the last 10 years and worked hard to improve my times year after year.  Training in Iten was an incredible experience for me, it really took my running and love for the sport to a new level and opened my eyes to a whole new mentality towards training. Working for Kenya Experience is fantastic as I can offer my knowledge of the sport and insight into the Kenyan running culture with all our guests!"
---
The Kenya Experience – Running Camps in Iten Kenya for all runners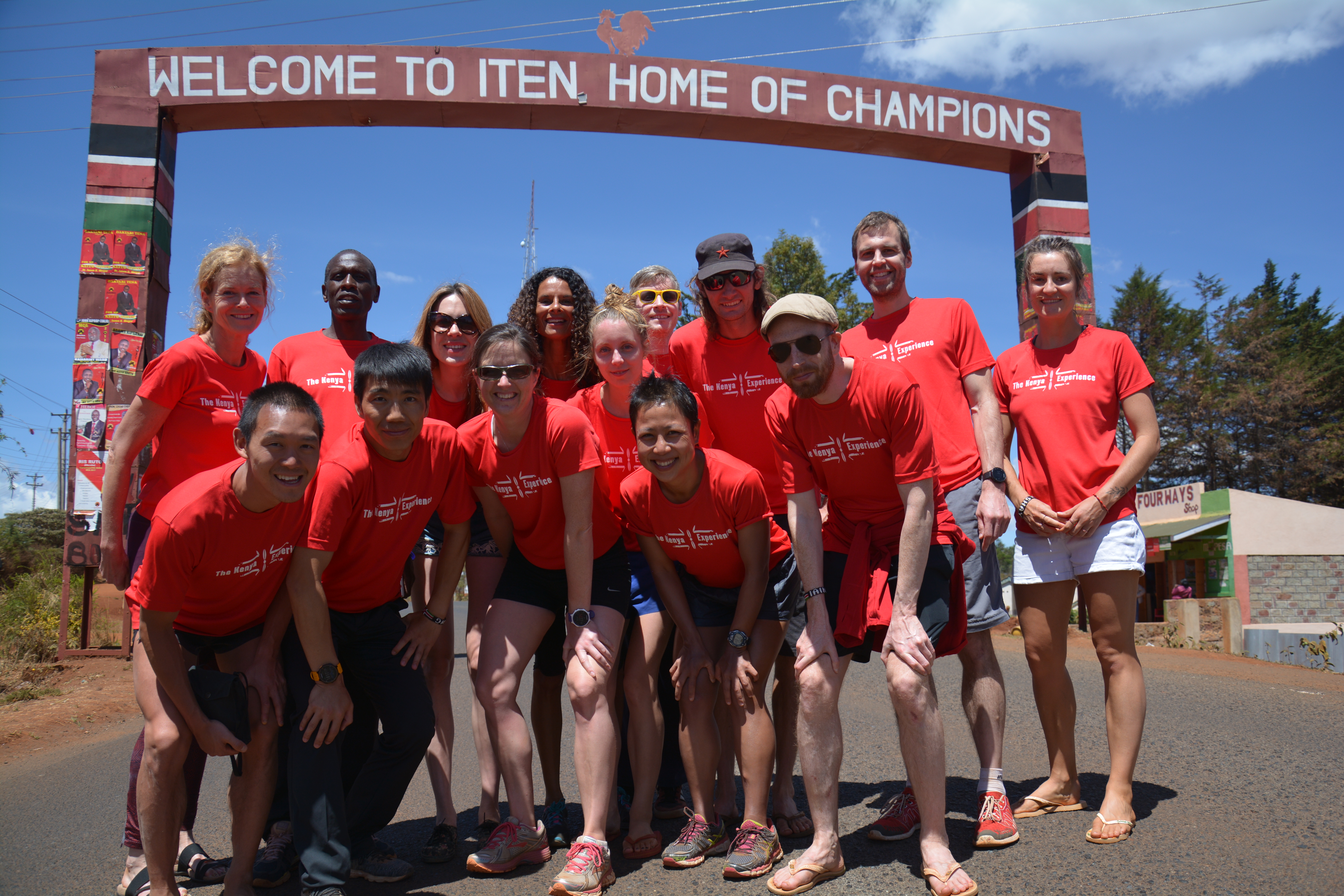 Our running camps provide an inspirational location, expert coaching and a supportive group environment for runners of all levels.
With an emphasis on 'doing it the Kenyan way' the camps include guided runs, practical workshops and an exciting itinerary outside of the actual training itself which will immerse you inside the Kenyan running scene. You will meet and learn from top Kenyan runners & coaches and interact with the local community in Iten under the guidance of our expert staff.
Want to know more? Click here for details on our training camps