27th August – 9th September 2023
Welcome to the mini page for Marathon Camp Kenya
Marathon Camp Kenya is for competitive runners of all levels. Following the success of our first Marathon Camp in September 2022 we are back for 2023.
Marathon Camp Kenya contains everything in the standard Kenya Experience camp with additional coaching input from high-level sports performance experts.
Essentially, this is a Kenya Experience camp with an additional emphasis on improving your performance as a competitive non-elite runner.
During Marathon Camp Kenya we are joined by sports performance experts in addition to our usual Kenya Experience team.
For this year's camp, we are delighted to be joined by strength and conditioning coach Ciarán Fitzpatrick as well as via video link by a member of the OTE Sports Nutrition team.
Ciarán will be with us for a total of 5 sessions during the camp where he will work with you in theoretical and practical S&C sessions, ensuring you leave the camp with the knowledge and experience to utilise S&C in your training program going forward. Ciarán has been living in Iten and working with elite Kenyan runners for more than the past decade. As well as his work in S&C, he has also coached the professional Volare team in Iten and currently works with the exciting Kenyan Riders cycling team. 
In addition to the 5 sessions with Ciarán, we will also learn about sports nutrition and how to fuel yourself in training and on race day via video seminar from our sports nutrition partner OTE. 
So, in addition to the running, and all the usual great Kenya Experience activities, you will learn injury prevention and strength & conditioning strategies from top sports performance specialists, absorb information through seminars and coaches corner sessions centered around the competitive non-elite runner, all whilst relaxing and recovering between runs in the beautiful surroundings of the High Altitude Training Centre. 
The training program itself will be designed by our coaches, with the focus being effectively utilising a two week block of high altitude training to optimise performance in your upcoming races. It will be tough, but sensible, well thought out, and appropriate to the level and experience of the runners in attendance. 
Experience an elite-level training camp for runners of all abilities.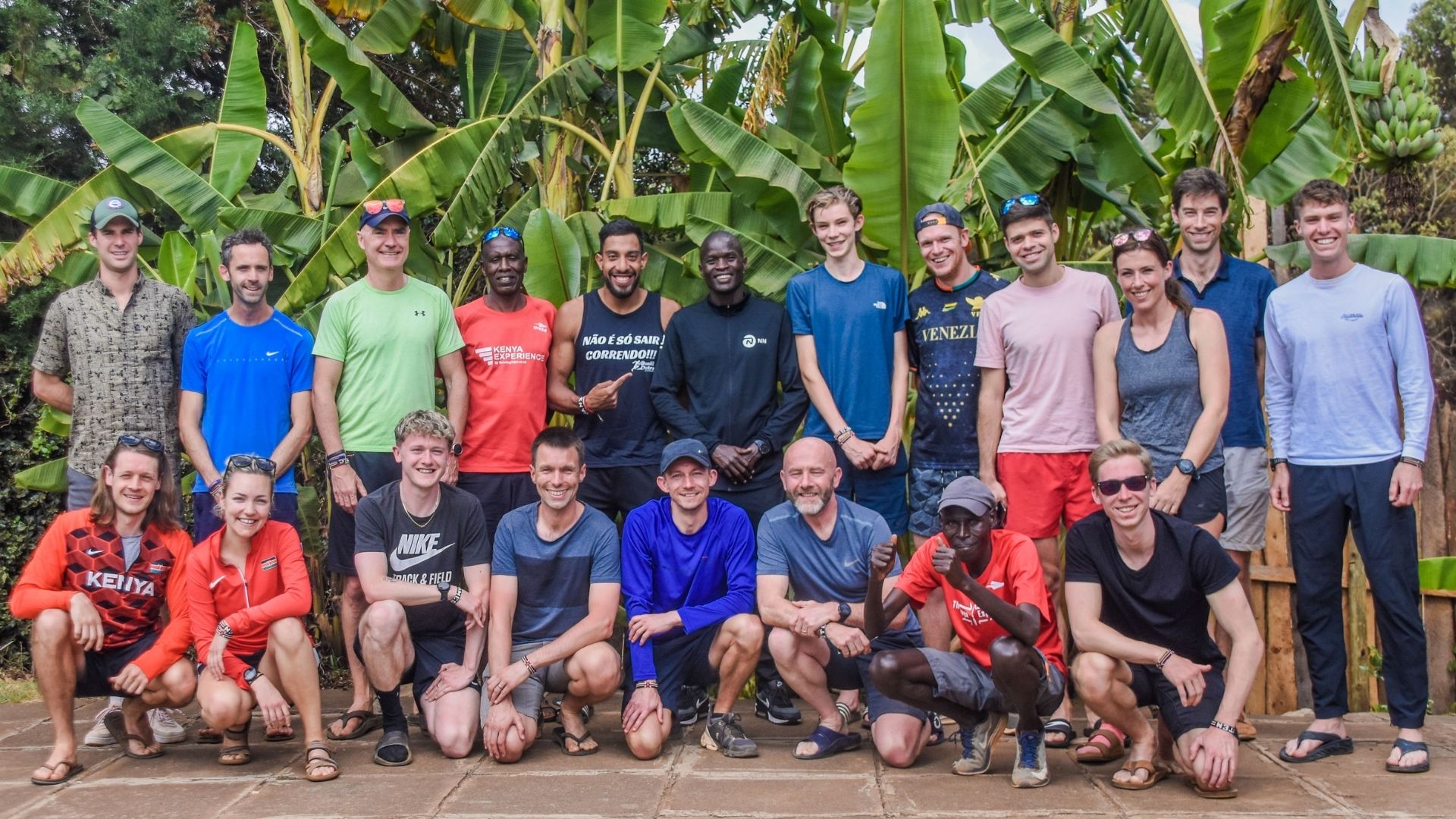 Cost and what's included
The full cost is £1500
The cost of the camp includes:
Return transfers from Eldoret Airport to Iten

13 nights full board accommodation at the High Altitude Training Centre

Full coaching programme 

Coached and guided running workouts

Coaching seminars led by expert coaches and sports performance experts

Coached non-running workouts (s&c, drills, mobility etc)

Kenya Experience favourites including meeting star runners
Optional Additional Costs:
Single Occupancy Rooms – £600

Lake Nakuru Safari – £150 (1 day trip on the rest day from training)
What is not included:
Airfare internationally and to Eldoret

Visa

Insurance

Purchases of a personal nature and drinks and snacks outside of mealtimes

Personal Treatment sessions with Physiotherapist
Sports massage from local physio and massage therapists