September 2022 Marathon Camp Kenya
"one of the best experiences I have ever had"
"I learned so much"
"very well organised"
Camp Info
Camp Type: Marathon Camp Kenya
Dates: 1st – 14th September 2022
KE Staff: Willy Songok (Head of Guest Relations), Matt Bergin (Physiotherapist & Sports Performance Expert), Collins Kibet (Coach), Richard Mukche (Coach) Alex Kariankie (Photographer), Emmanual Kipruto (Lead Run Guide)
Location: Iten, Kenya
Accommodation: High Altitude Training Centre
Guest Info
Number of Guests: 9
Guests From: France, United Kingdom, Italy, Spain, Sweden, Taiwan
Age Range: 26 – 49
In September 2022, our first Marathon Camp Kenya kicked off with great enthusiasm as we welcomed 9 dedicated marathon runners from 6 different countries. The camp was strategically scheduled to align with autumn marathons such as Berlin and London (which was postponed to October after the pandemic), providing participants with the perfect opportunity to prepare for their upcoming races.
We took inspiration from our highly successful Kenya Experience camps, tailoring the experience specifically for marathon preparation. It was a unique opportunity for runners to immerse themselves in the rich running culture of Iten, Kenya, while benefiting from the expertise of our seasoned coaches and sports performance specialists. One of the standout contributors to our inaugural Marathon Camp was Matt Bergin, a UK-based physiotherapist, sports performance expert, and accomplished distance runner. Matt's presence added immense value to the camp as he shared his wealth of knowledge and experience through seminars, workshops, and practical sessions. His focus on strength and conditioning and injury prevention provided participants with insights and techniques to enhance their training journey and minimise the risk of injury as they go into marathon race day.
The training program was meticulously designed by our coaching team, keeping in mind the unique demands of marathon running. On two occasions we headed to the famous Moiben Road, where some of the worlds best marathon runners regularly train, for a specific marathon style session. This included a long run with some marathon pace efforts, and on the second to last day of the camp, a more intense interval session. We were of course joined by our team of local pacers for these workouts to help keep everyone focused and on track throughout the session.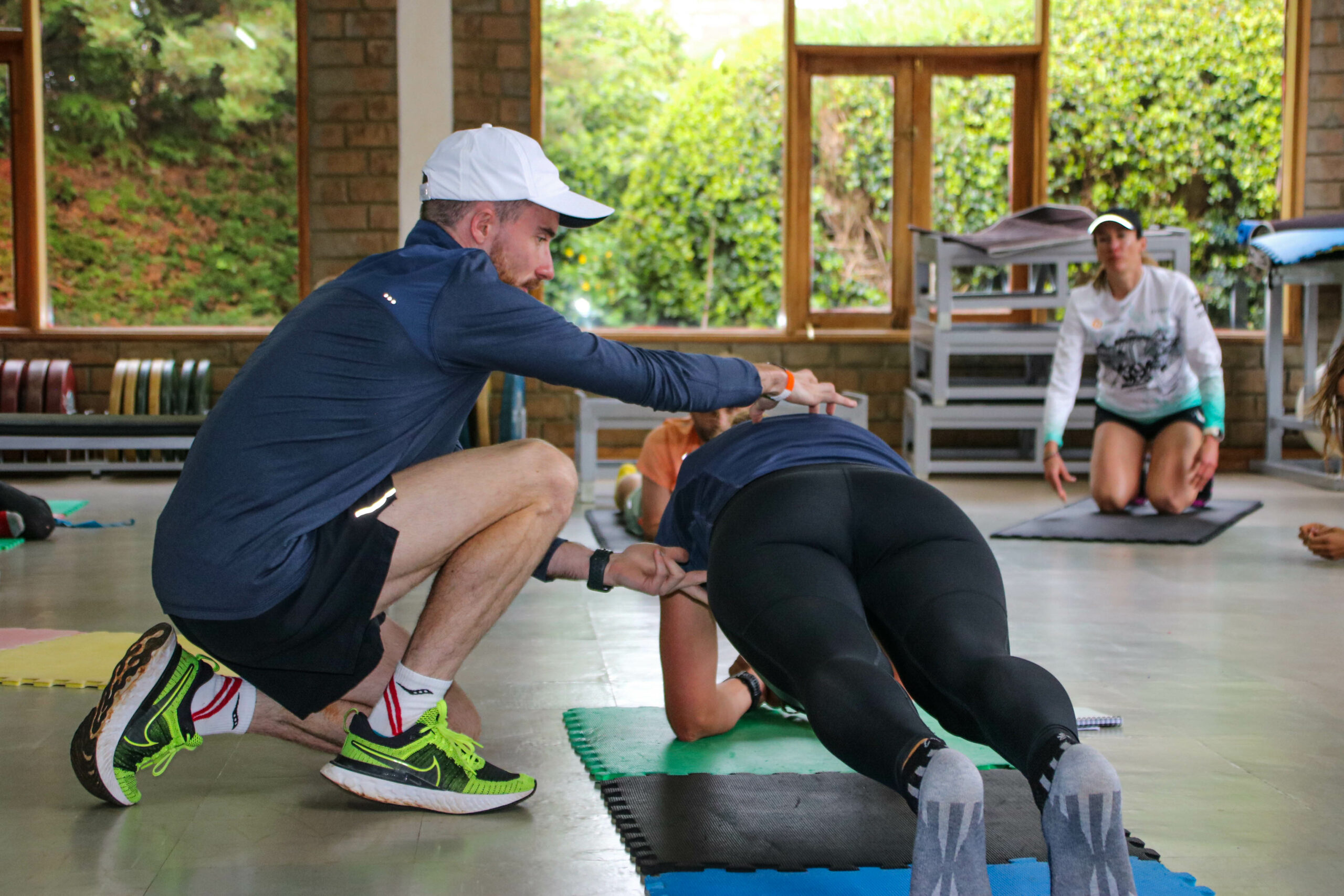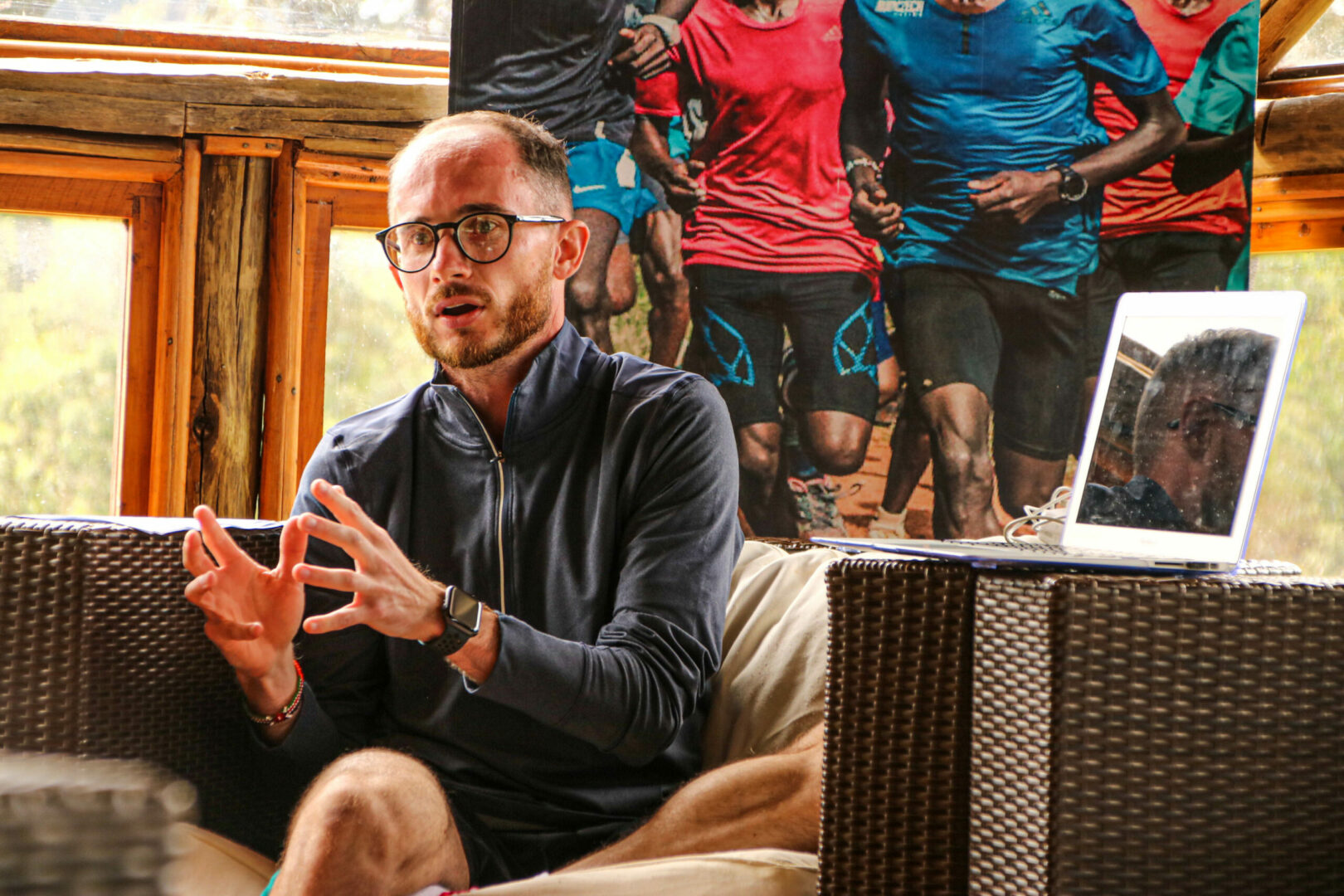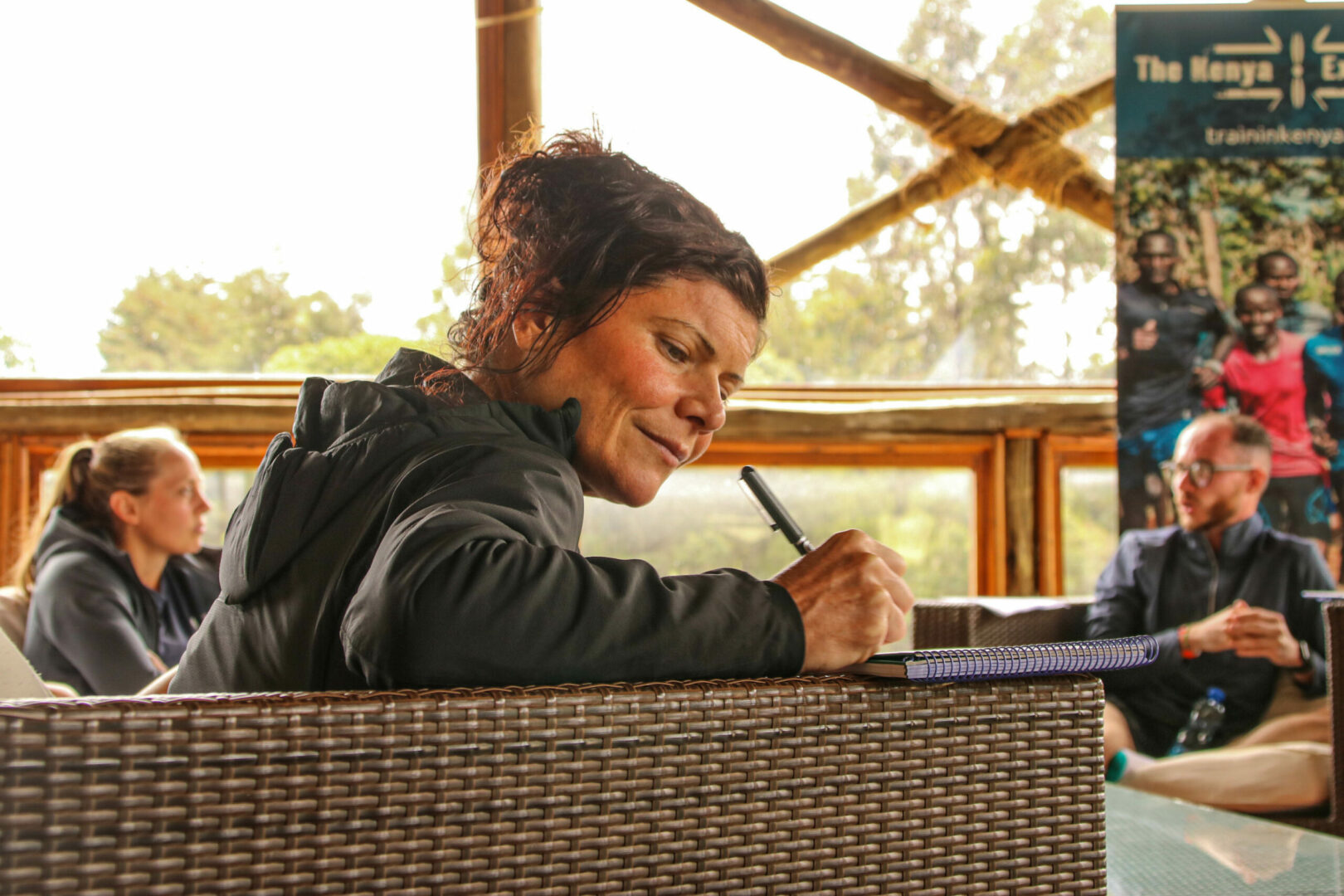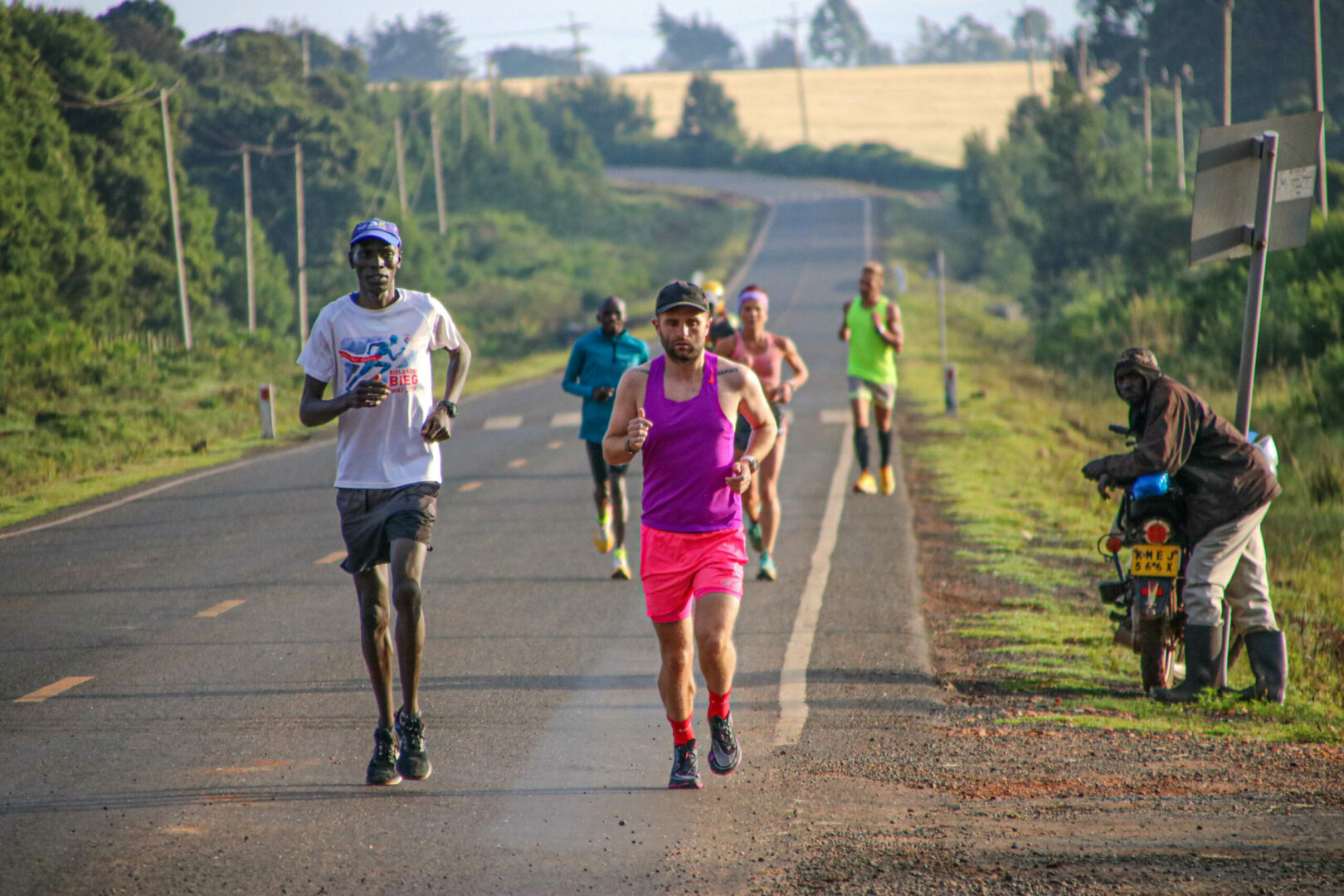 One of the highlights of Marathon Camp Kenya was our visit to the legendary Kipchoge Keino Track in Eldoret. We had the privilege of training with our coaching team and pacers, and were fortunate to witness the best marathon runner of all time, Eliud Kipchoge, and his team in action. Engaging in a chat with Eliud after his session and grabbing a photo with him added an unforgettable touch to our experience. 
The Kipchoge Keino Track in Eldoret not only showcased Eliud Kipchoge's brilliance, but also housed an array of remarkable athletes. It served as a center of excellence, where we witnessed the dedication and hard work required to reach the pinnacle of the sport. This visit encapsulated the essence of Marathon Camp Kenya, connecting passionate runners with greatness and immersing them in the vibrant running culture of Kenya.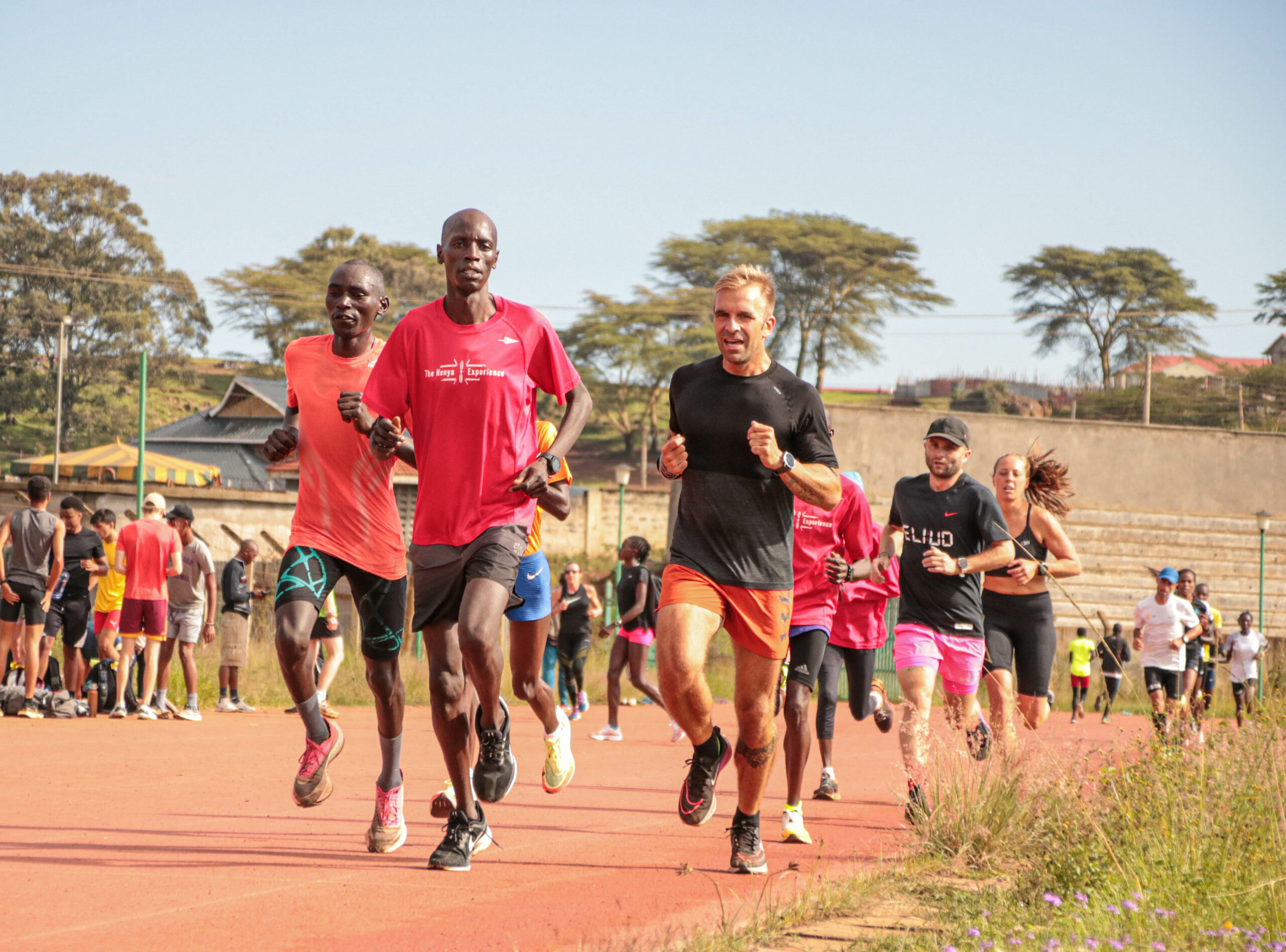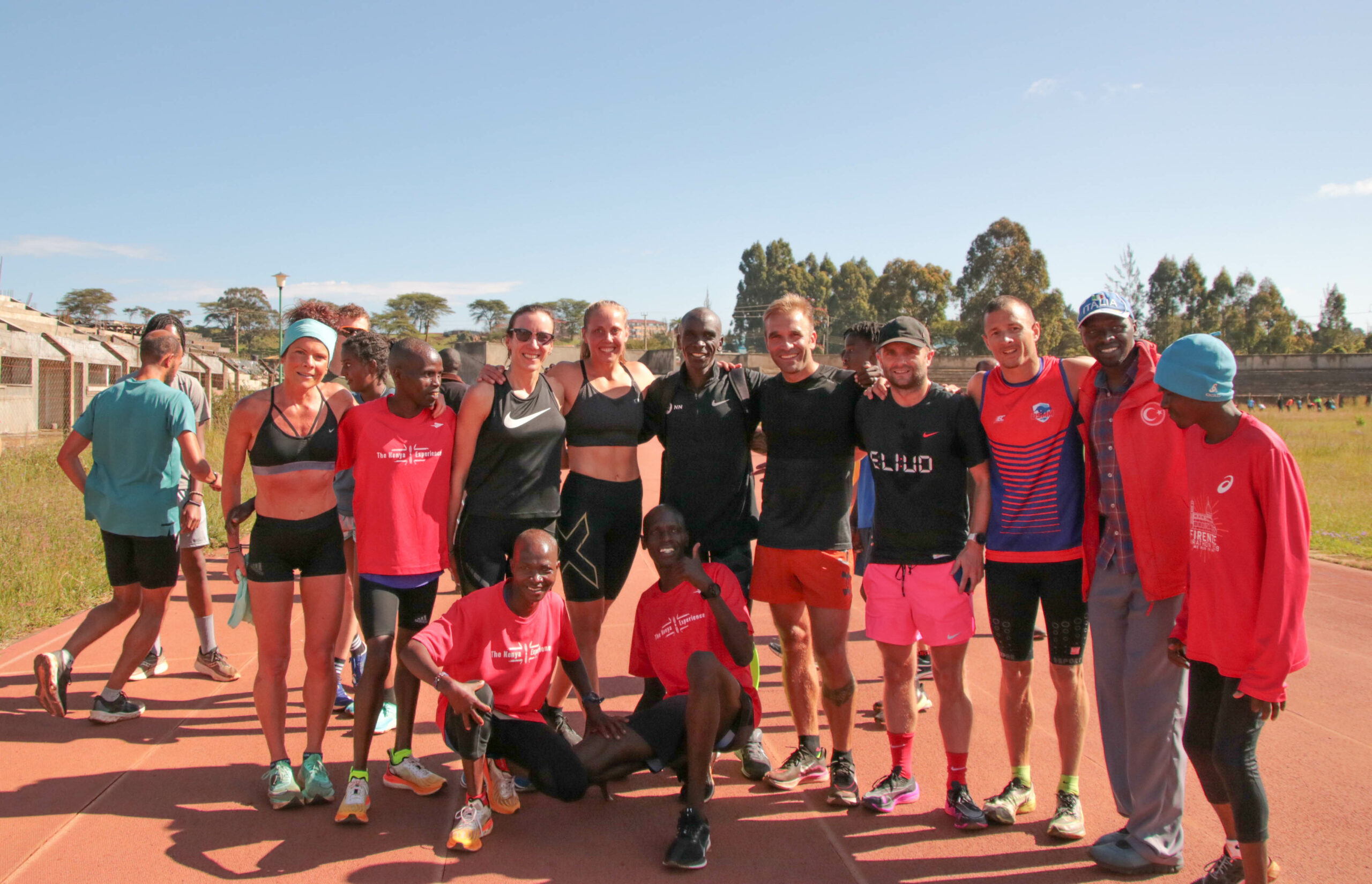 Reviews
⭐️ ⭐️⭐️⭐️⭐️
Great experience!
It was very well organised and I learnt a lot.
I definitely want to come back.
–
Raquel Garcia-Cabrera
Spain
A truly Kenyan experience that will exceed any expectations!
What an amazing team, coaches, environment and place! Learning about their culture, humble lifestyle, training, diet, etc. It was one of the best experience I have ever had. It was really impressive how they cared about every single detail as well as the level of expertise of the coaches. It was an unforgettable experience and for sure, I will be back 🙂
Natalia Pendas
Italy
Kenya – what a place
The Kenya experience- what an experience. This is a review that could have turned into a journal!
I'm just your average runner, aspiring to run a sub 3 hour marathon. I attended the recent marathon specific camp in Iten Kenya. I can honestly say, it was the best experience of my life. I learned so much about running and the life of a Kenyan runner. It will all be worth it in a future marathon, when I see the first digit is 2.
I travelled alone from Ireland, 6,000 miles to Kenya. I had a few concerns about, where and what exactly I getting into (prior to departure, all question were answered with an abundance of knowledge and relevant detail) all the same I still a little nervous. Upon arrival any concerns were gone within minutes.
I got picked up at the airport by Coach Collins, his enthusiasm and professionalism, made it a very relaxed journey on the short drive to camp.
Within our camp, there was 6 different nationalities, none of us had met before, the biggest compliment I can give to my fellow camp members is, that after only a few days, it felt like we had known each other for years. The coaches and staff made this transition very easy. The facilities are impressive, there's also a gym, sauna and 25m pool within camp.
The specific marathon training was perfect, various speed workouts, track and long runs, mixed with easy and recovery runs. Kenya is hilly, 'hills pay the bills', when it come to race day! This was combined with S&C and core classes. On one particular track day, I got lucky enough to meet Eliud Kipchoge and get a photo, the week before he ran his world record. A day I will never forget.
On rest day we had an opportunity to explore a real life safari. This was pretty special seeing so many animals, up close and in their natural habitat. Worth a visit when you decide to attend a camp.
The coaches, staff, chefs, camp organisers and fellow camp members, made this the best experience I could have had. It's beyond words, I could keep writing but where do I stop?! All I can say is, if you're considering a Kenya experience camp, do it hesitate, get it booked! You won't regret it, no matter what your level of running, like I said, I'm just your average runner.
I will be for sure attending a future camp.
Robert Martin
Ireland
Book Your Trip
Marathon Camp Kenya and The Kenya Experience provides running camps in Iten Kenya. With expert hosts, guides and coaches exclusively for our guests we  make your training camp in Kenya the perfect experience.
We offer camps open to all runners from across the world as well as private group bookings for schools, clubs or groups of friends.
If you like what you see in this camp summary then head over to the booking page to arrange your trip now. If you would like more information please email us on info@traininkenya.com and we will be happy to help.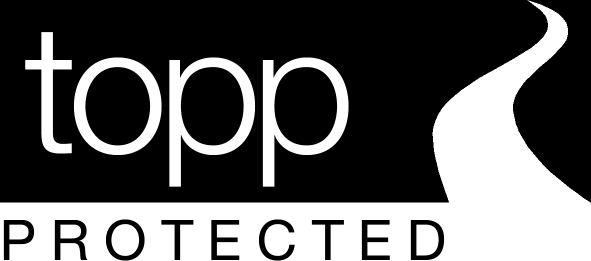 Customers' prepayments are protected by a topp policy. Worldwide customers' prepayments for non-flight inclusive packages will be reimbursed, subject to the terms and conditions of the topp policy. A copy of the policy is available on request.