December 2021 Kenya Experience Camp Recap
"A life-changing experience"
Camp Info
Camp Type: Kenya Experience Camp
Dates: August 5th  – 18th December 2021
KE Staff: Willy Songok (Head of Guest Relations), Collins Kibet (Coach), Enock Kirop (Guest Relations & Photographer), Emmanual Kipruto (Head Run Guide)
Location: Iten, Kenya
Accommodation: High Altitude Training Centre 
Guest Info
Number of Guests: 7
Guests From: Belgium, Canada, Czech Republic, UK, USA
Age Range: 30 – 51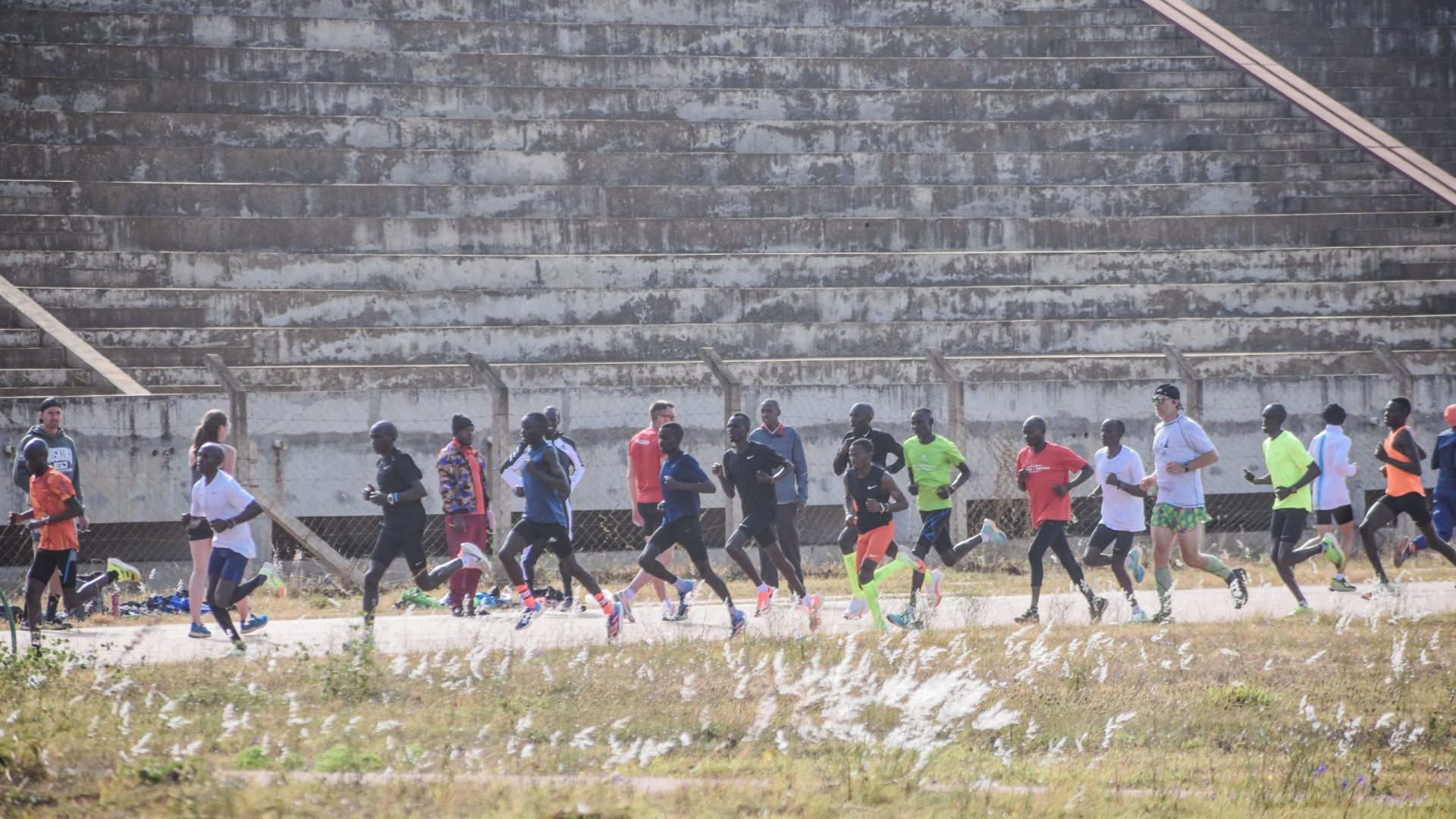 Camp Summary
7 guests joined us in December 2021 for a unique insight into the Kenyan way of training, surrounded by expert coaches, pacers, and staff all here to make sure they had an experience of a lifetime. Highlights included some brilliant training sessions at Kipchoge Keino Stadium, which in recent months had seen a resurgence in popularity among local athletes after 2 years of limited use due to covid-19. We were lucky enough to train alongside marathon world record holder, Eliud Kipchoge. Sharing the track with Eliud and seeing him and his team at work was an incredibly inspiring experience, and it's thanks to our incredible staff that we are able to take our guests to meet elite runners like Eliud.
Other training sessions included the Thursday morning fartlek session in Iten where hundreds of local runners meet for an fartlek over undulating trails, finishing a short jog away from the camp. This session is always a highlight among our guests as it really epitomizes what it means to train 'the Kenyan way'. Coach Collins along with our team of pacers were running alongside us to ensure everyone had someone to train with once the wider group begins to string out.
Between training sessions we dug into some of the specifics of Kenyan training in seminars and discussions with our coaching team. Coach Collins drew on his experience as a elite athlete who trained both here in Iten at St Patrick's High School and in the American Collegiate system, to speak with our guests about various aspects of running performance, while Willy Songok, a 63 minute half marathon man in his day, gave us a real insight into the Kenyan way of training.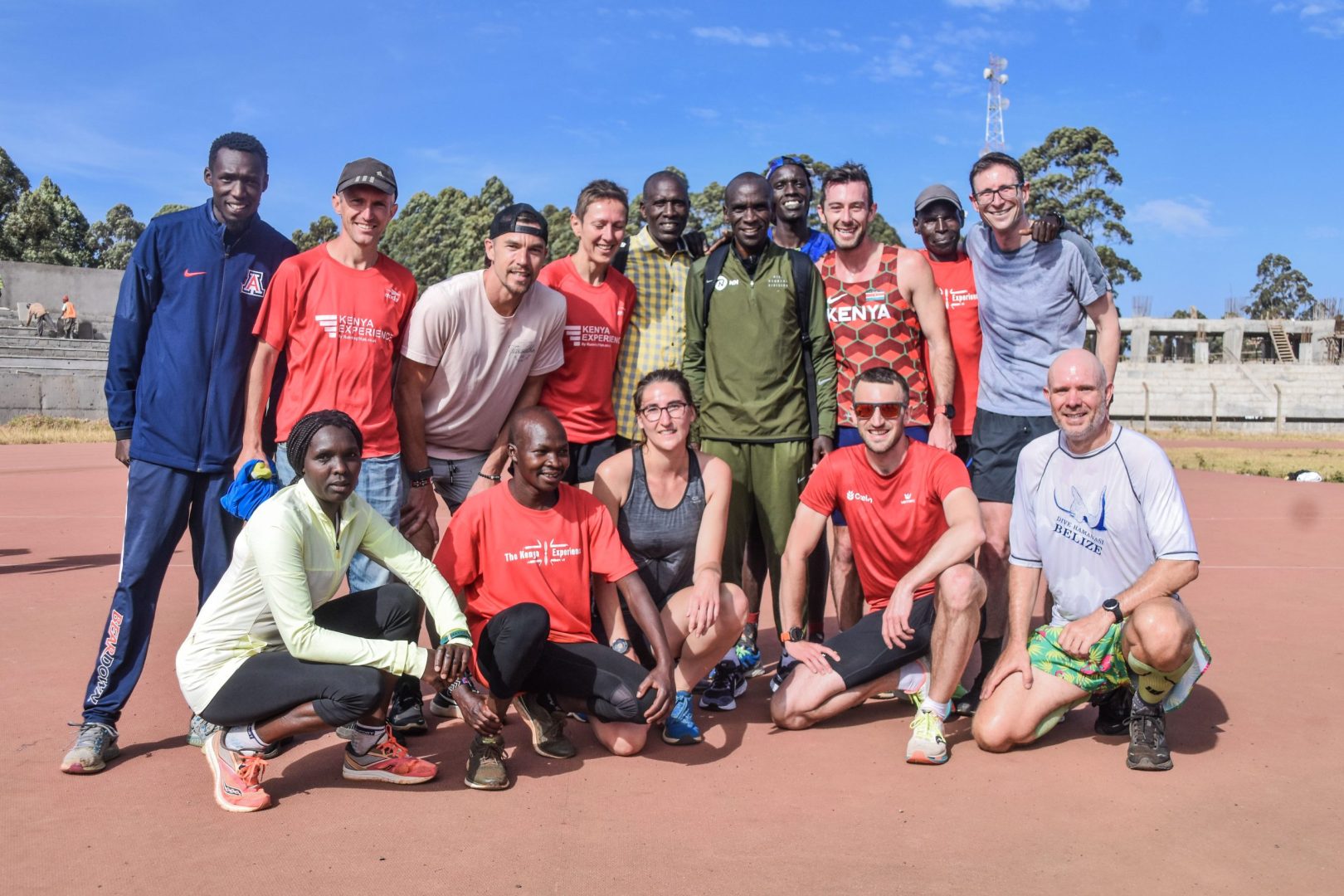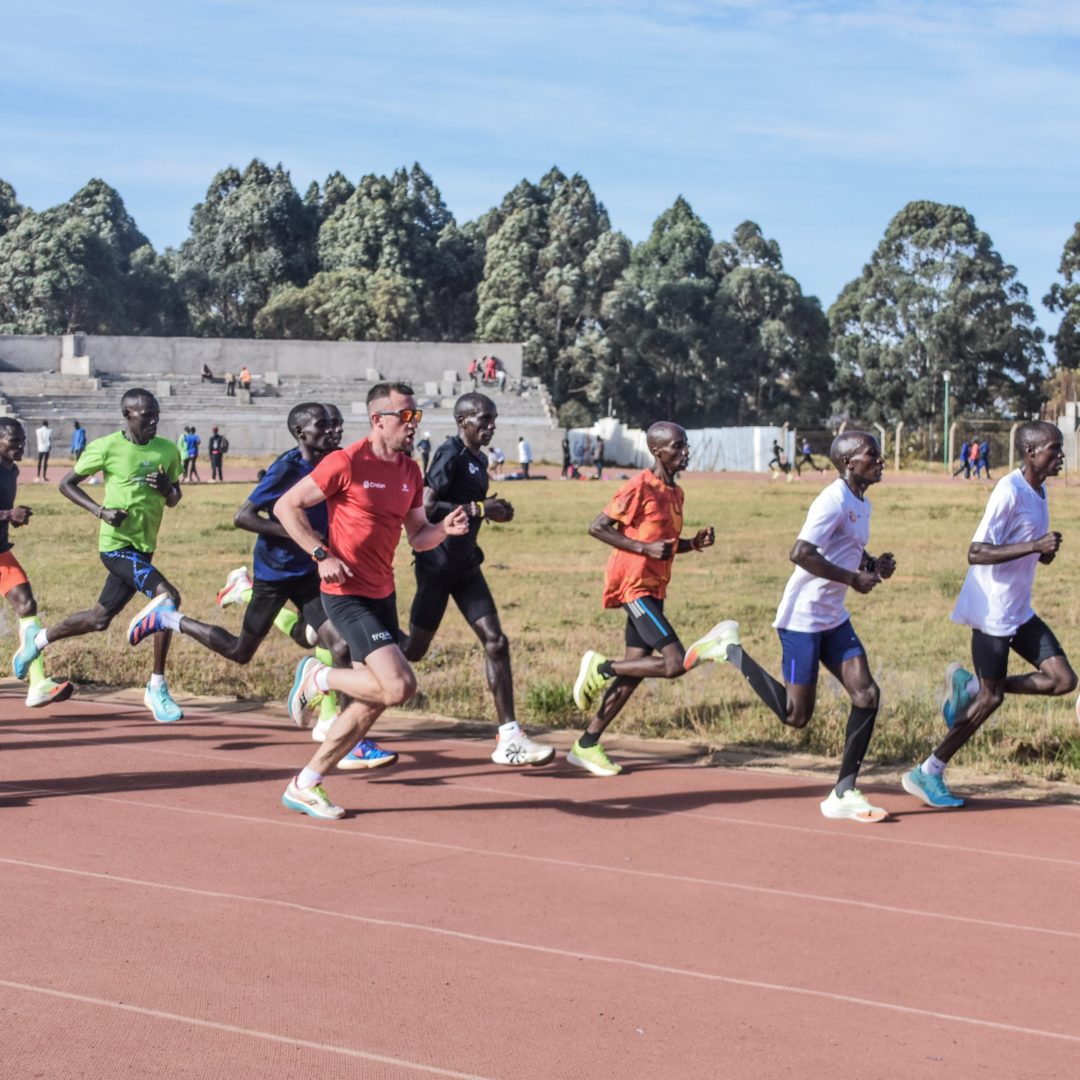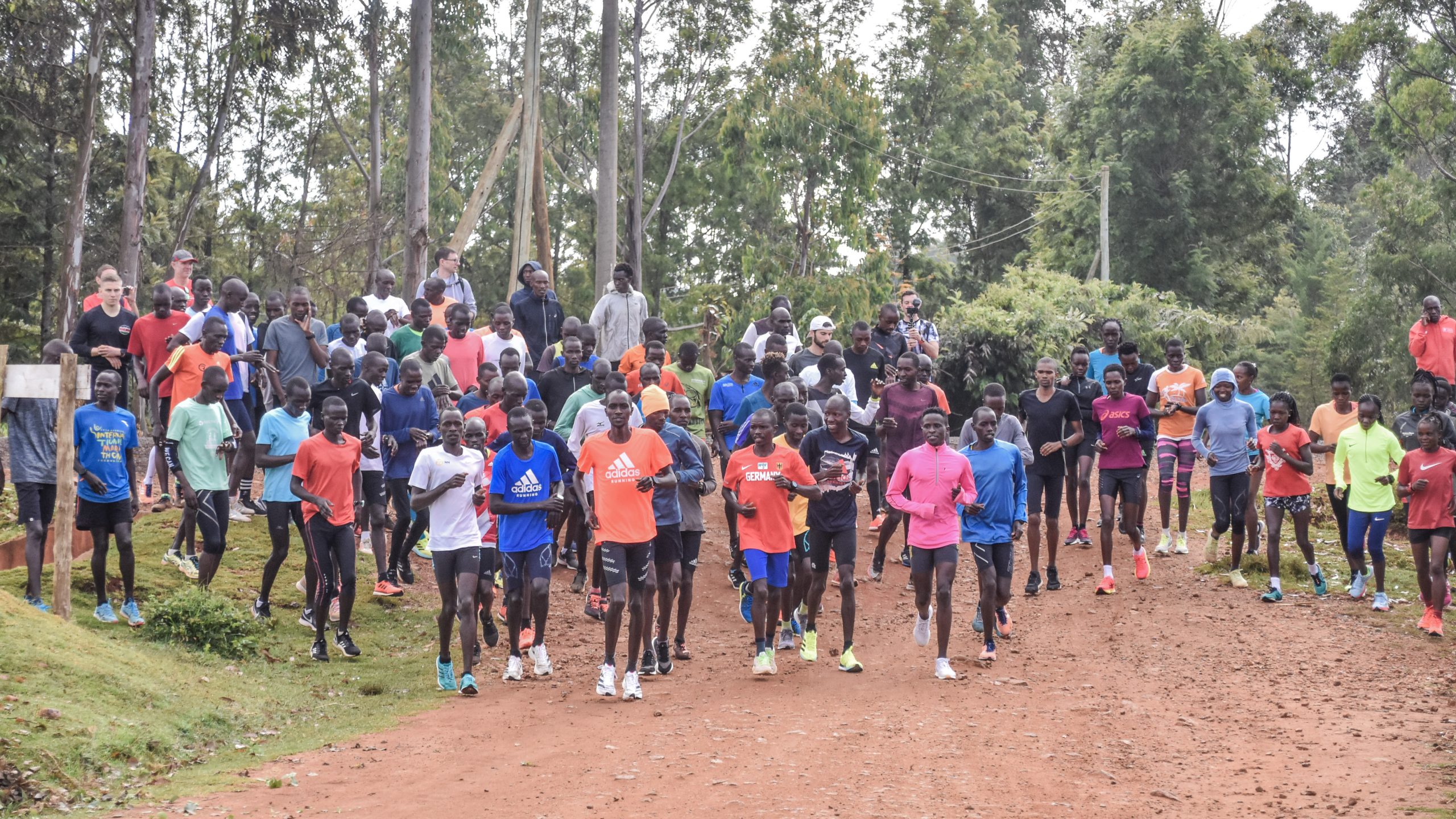 As well as learning from our Kenya Experience coaching team, part of our camps is about getting to know some of the local elite athletes and sharing stories with them. We had a brilliant time chatting with Jonah Chesum, Paralympian and outright winner of Barcelona Marathon in a time of 2h09! Hearing about his training and experiences of representing Kenya at the London 2012 Paralympics was beyond inspiring and is sure to help keep everyone motivated for their own running long after the camp!
Earlier in the camp we had the privilege of meeting and running alongside the men's marathon world record holder, Eliud Kipchoge. This camp was particularly special because a few days later we were also joined at the camp by the women's world record holder, Brigid Kosgei, for a Q&A session, where we had the chance to discuss her training, racing, and day-to-day life of the world's best marathoner. It's not often you meet the two best marathon runners to have ever existed in the space of a few days, but that is the 'magic of Iten'!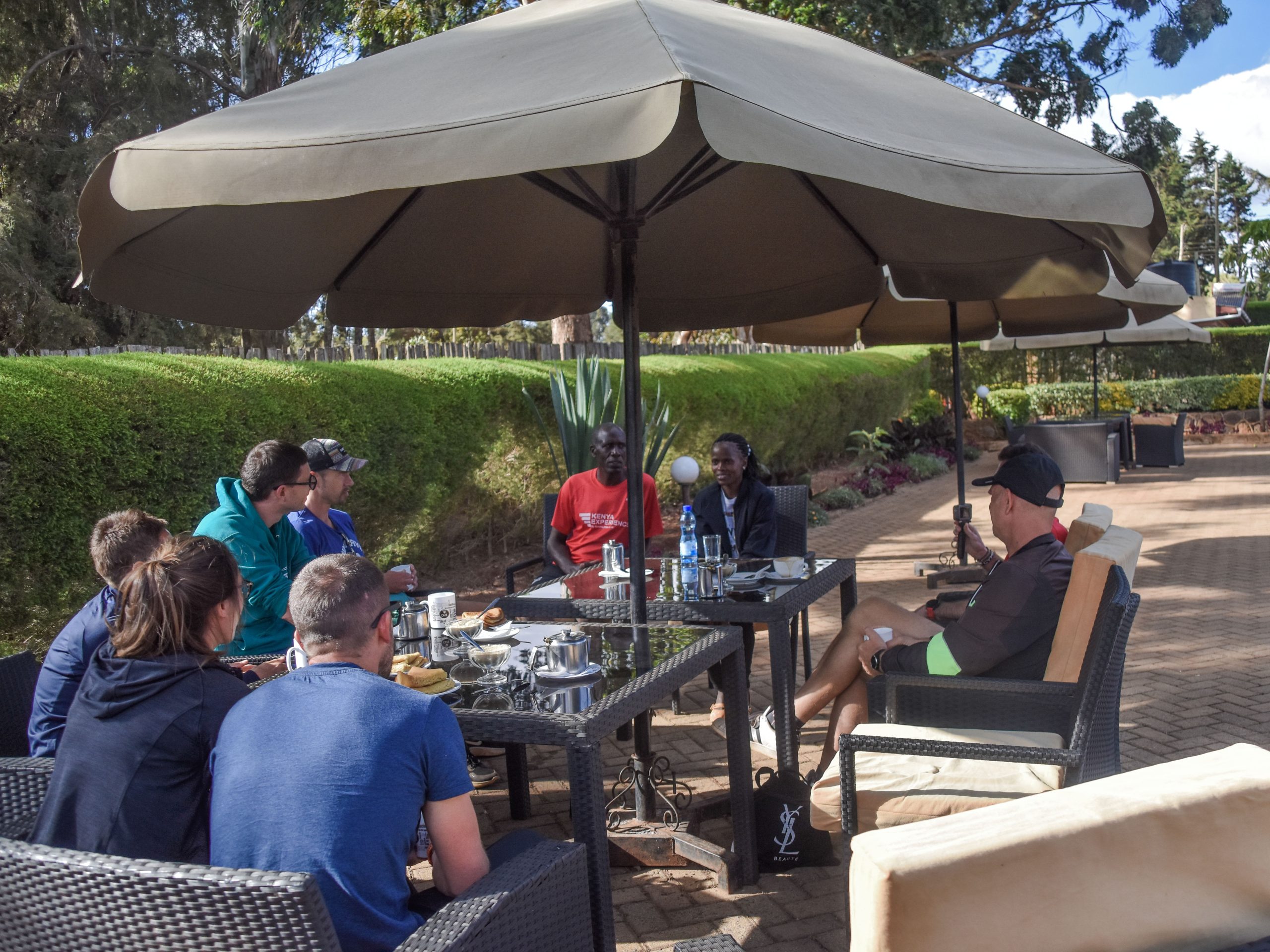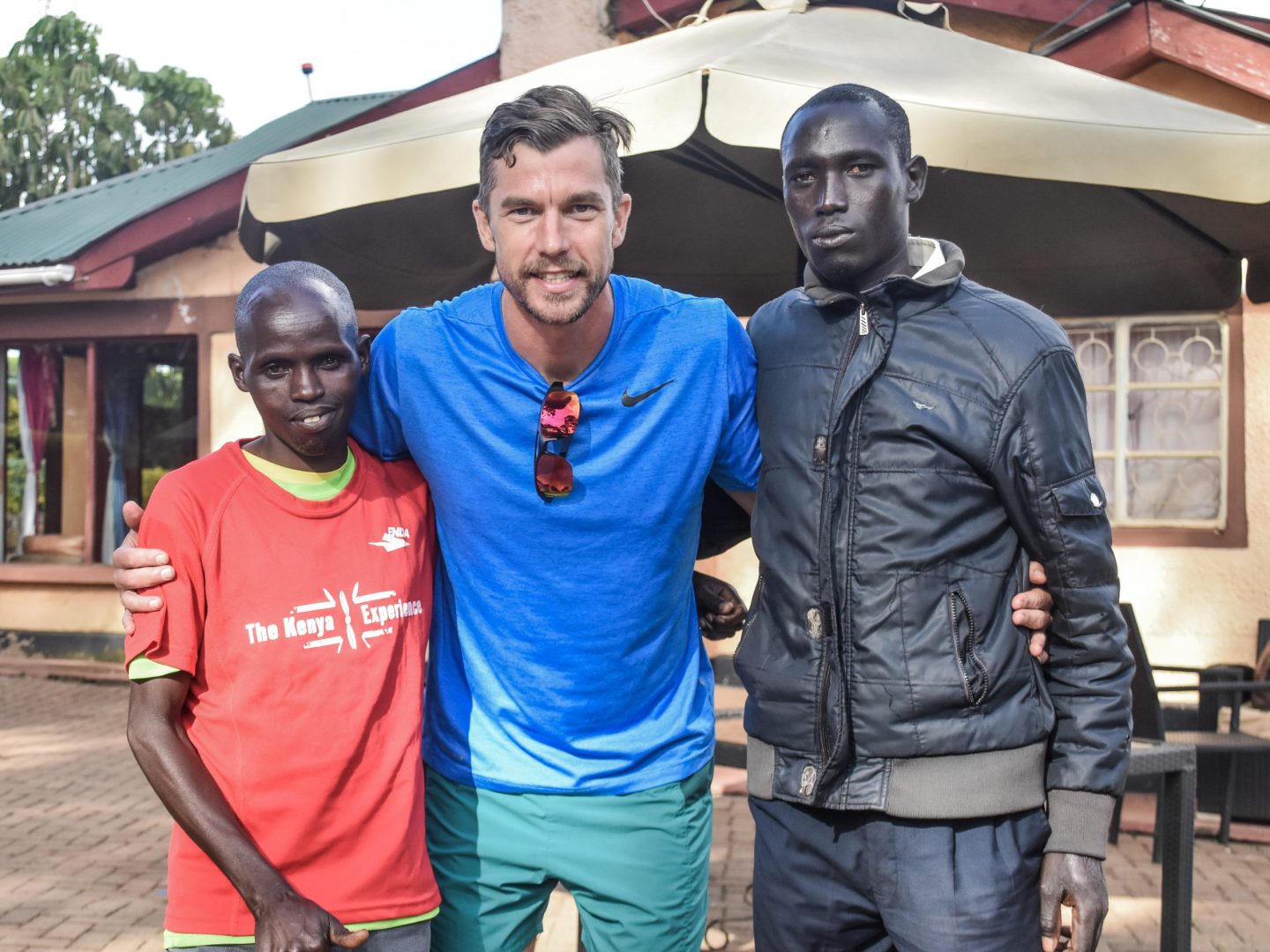 We were delighted to be joined on this camp by Matt Rees, who documented his time with us in Kenya for his 'Kenya Training Camp' YouTube series. You can check out one of his videos below, or head to his channel to see more great videos from his time at the Kenya Experience.
Outside of the running itself Coach Collins lead Kenyan style drills and technique sessions as well as core stability and strength classes where our guests were taught how the top Kenyan runners achieve there fluid and efficient running form. Coach Collins trained as a junior athlete at the famous St Patrick's High School, the same school that has produced some of the best athletes in the world, including 800m world record holder, David Rudisha. Here Collins was taught the same drills and exercises that are used by top Kenyan runners and it is exactly these lessons that Collins is able to pass onto our Kenya Experience guests.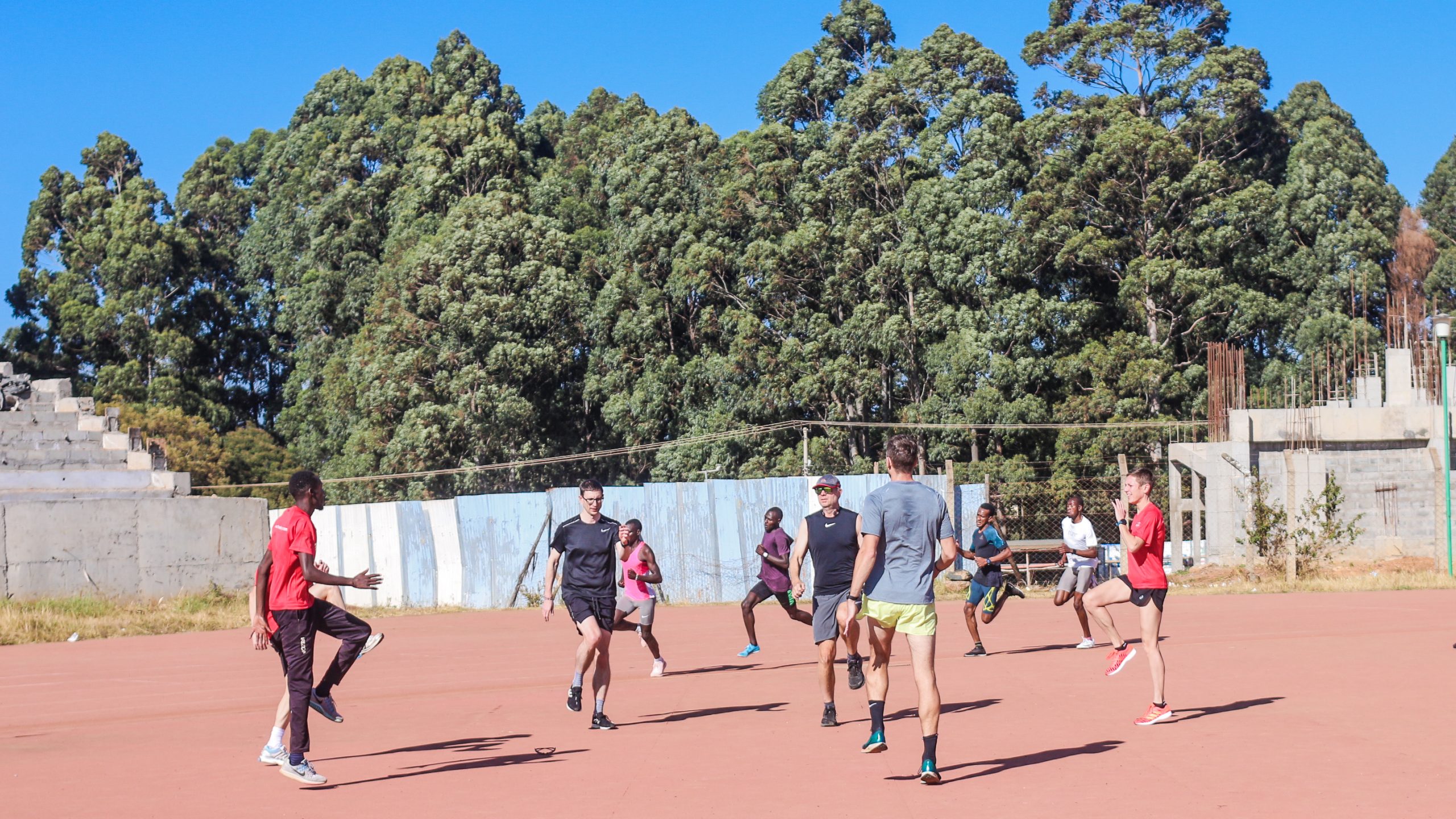 Reviews
This was one of the best experiences that I have had! Camp well organized with excellent facilities. Willie the camp manager was on top of any issue and always around. Pacers were great by providing support without putting any pressure to run more than you are capable of. Days had enough down time with runs in am and sometimes pm with occasional evening running drills and afternoon discussions on running strategies as well as meeting with elite athletes. Never felt bored. Highly recommend this experience to any runner of any age or capability!
Book Your Trip
The Kenya Experience provides running camps in Iten Kenya. With expert hosts, guides and coaches exclusively for our guests we  make your training camp in Kenya the perfect experience.
We offer camps open to all runners from across the world as well as private group bookings for schools, clubs or groups of friends.
If you like what you see in this camp summary then head over to the booking page to arrange your trip now. If you would like more information please email us on info@traininkenya.com and we will be happy to help.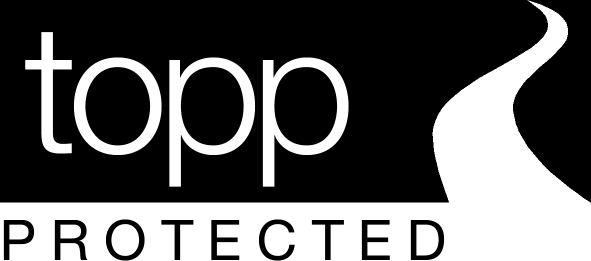 Customers' prepayments are protected by a topp policy. Worldwide customers' prepayments for non-flight inclusive packages will be reimbursed, subject to the terms and conditions of the topp policy. A copy of the policy is available on request.