"Everybody, the coaches, staff, locals and running mates were just outstanding"
Camp Info
Camp Type: Training Focus Weeks
Dates: March 8th  – 21st
KE Staff: Willy Songok (Head of Guest Relations), Callum Jones (UK management), Hugo van den Broek (Head Coach), Collins Kibet (Coach), Enock Kirop (Guest Relations & Photographer) + Run Guides
Location: Iten, Kenya
Accommodation: High Altitude Training Centre 
Guest Info
Number of Guests: 15
Guests From: Australia, Belgium, Canada, France, Germany, Norway, Switzerland, UK, USA
Age Range: 20 – 59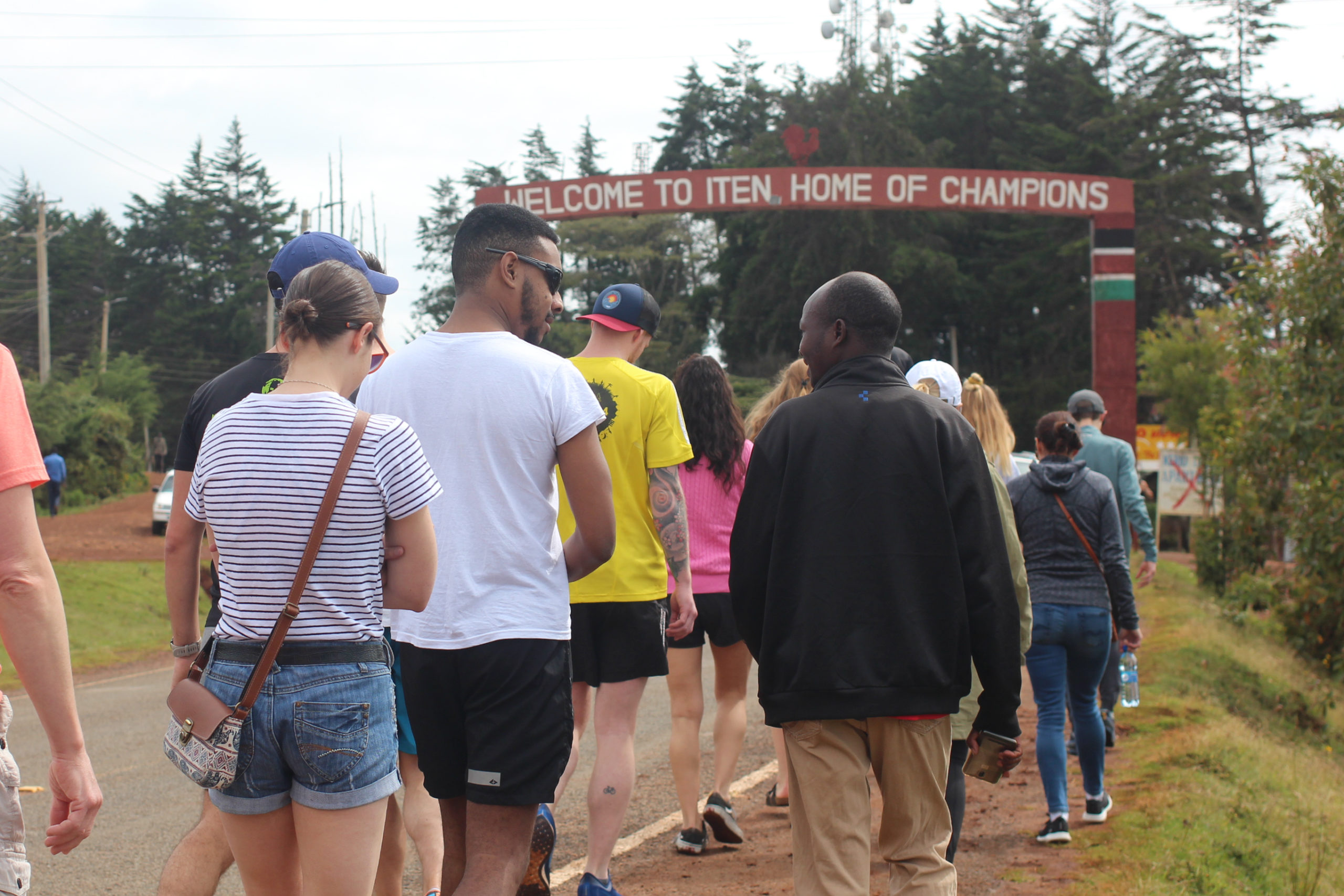 Camp Summary
15 guests from around the world joined us for 2 weeks of training in Iten, with some extending the camp by choosing the 3 week option. They were a super motivated and enthusiastic group, the majority of whom were preparing for their big races taking place in the spring; Including London Marathon, Paris Marathon, Boston Marathon, as well as some smaller 5 and 10k road races.
Our March Training Focus Weeks camp is the perfect way to get some great training in ready for these big spring events. 
We kicked off the camp in the usual way with easy and steady runs. As well as easing into the training this gives the guests a chance to get to know the area, and to meet the team, coaches and run guides who would be taking care of them during the camp. One thing we love about our Kenya Experience camps is seeing like minded runners come together from around the world, and this camp in particular was made special by the great friendships that formed almost immediately. The whole group clicked and supported each other, sharing stories and jokes and creating a positive group atmosphere – perfect training camp environment.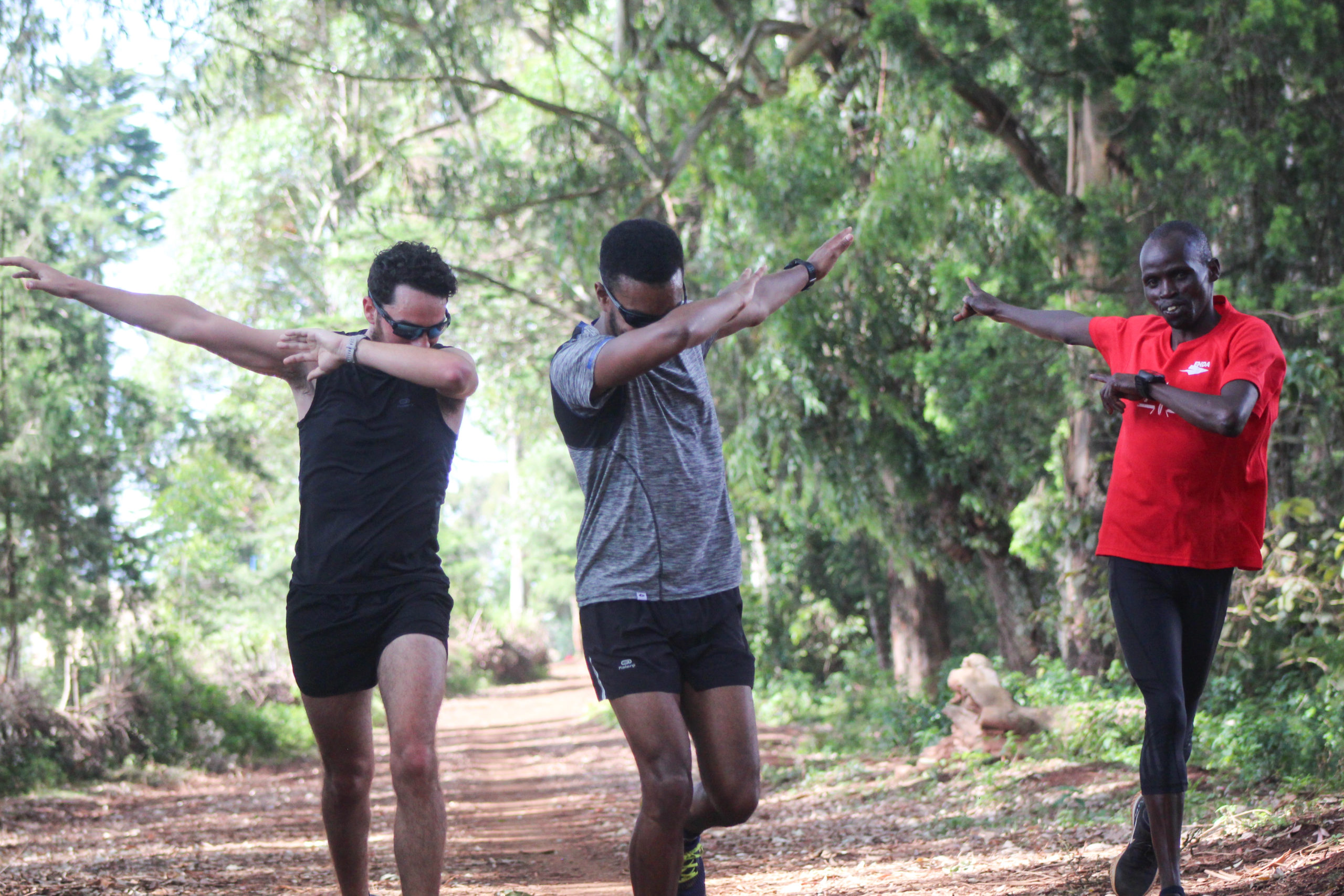 During our recent Training Focus Weeks camps, we have linked up with Marc Roig, the head physio for the NN Running Team.  Marc joined us again on this occasion for a seminar and practical class on injury prevention and his work with elite Kenyan runners. Marc works with world class athletes such as Eliud Kipchoge and Abel Kirui, athletes who have a very different way of training to many of the top western athletes. Marc talked us through some key aspects of training that we can learn from and gave us his own thoughts on things we can do in our day-to-day training in order to help prevent injury. Our guests were surprised at how 'basic' some of the key strength training routines performed by top athletes were. Albeit basic, these exercises are incredibly effective at keeping our bodies robust and injury free if performed correctly. A small investment that pays off in a big way. 
Marc's class is in addition to our usual practical sessions held throughout the camp by our Coaching Team of Hugo & Collins. Outside of the running and practical sessions, our coaching team lead Seminars, 'Coaches Corner' discussions and Q&A's where our guests have the opportunity to ask questions and learn first hand from our coaching team. In his prime, Hugo ran a 2.12 marathon and has since turned his attention to coaching, where he performs at an equally high level. He has lived in Iten for over 10 years and now coaches elite athletes as well as The Kenya Experience groups. Our guests found these sessions particularly useful, making full use of the time with spent with the coaching team. One thing we noticed amongst the guest feedback was how much they learned from our staff during these sessions. We aim to ensure that our guests go away with the ability to continue improving long after the camp has finished so that was exactly what we wanted to hear.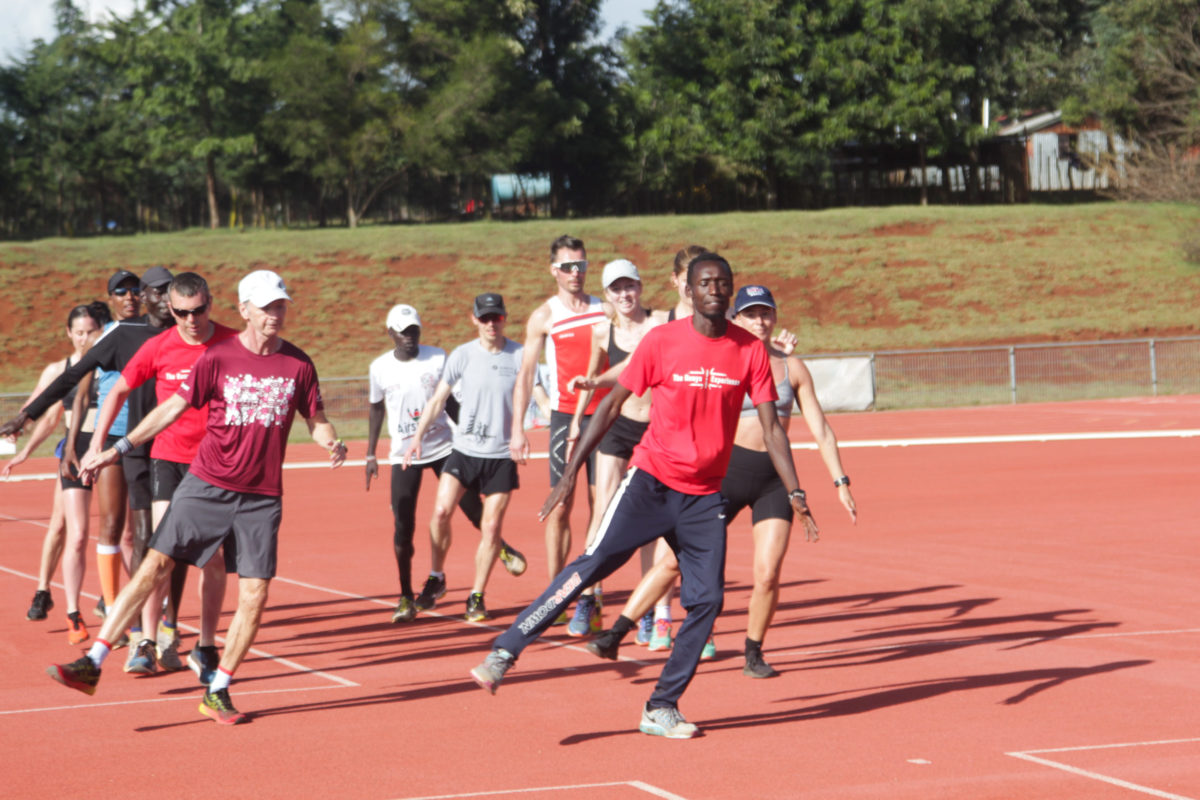 During the camp we had the chance to do a track workout at the famous Kamariny Track, as well as tempo runs, hill sprints and a variety of supplementary training such as core sessions, strength training and drills, all with our coaching team on hand to offer advice and support throughout. 
Despite the overwhelming success of the camp, it was a game of 2 halves and the second week was adversely effected by the world wide Covid-19 crisis. Although Kenya itself was in a good place regarding containing the virus, the government did place strict restrictions on social distancing and group sessions which came into effect during the camp. It was clear that the situation was moving fast and becoming more serious as time went on. Many of our guests made the sensible decision to get back to their home countries before stricter measures were put in place either in Kenya or back home. 
It was at times such as these where our staff really shine and show just how much they care about the guests they are looking after. This is more than job to them and we would like to take this opportunity to give special praise to Songok, Collins, Enock and Hugo for their fantastic work during what was a tricky situation. Despite some our our scheduled activities being cancelled due to the social distancing restrictions, the staff ensured that everyone was safe, looked after and able to make the most of the situation. Despite the difficulties towards the end, our guests absolutely made the most of their time in Iten and we hope to see them back soon so we can finish what we started!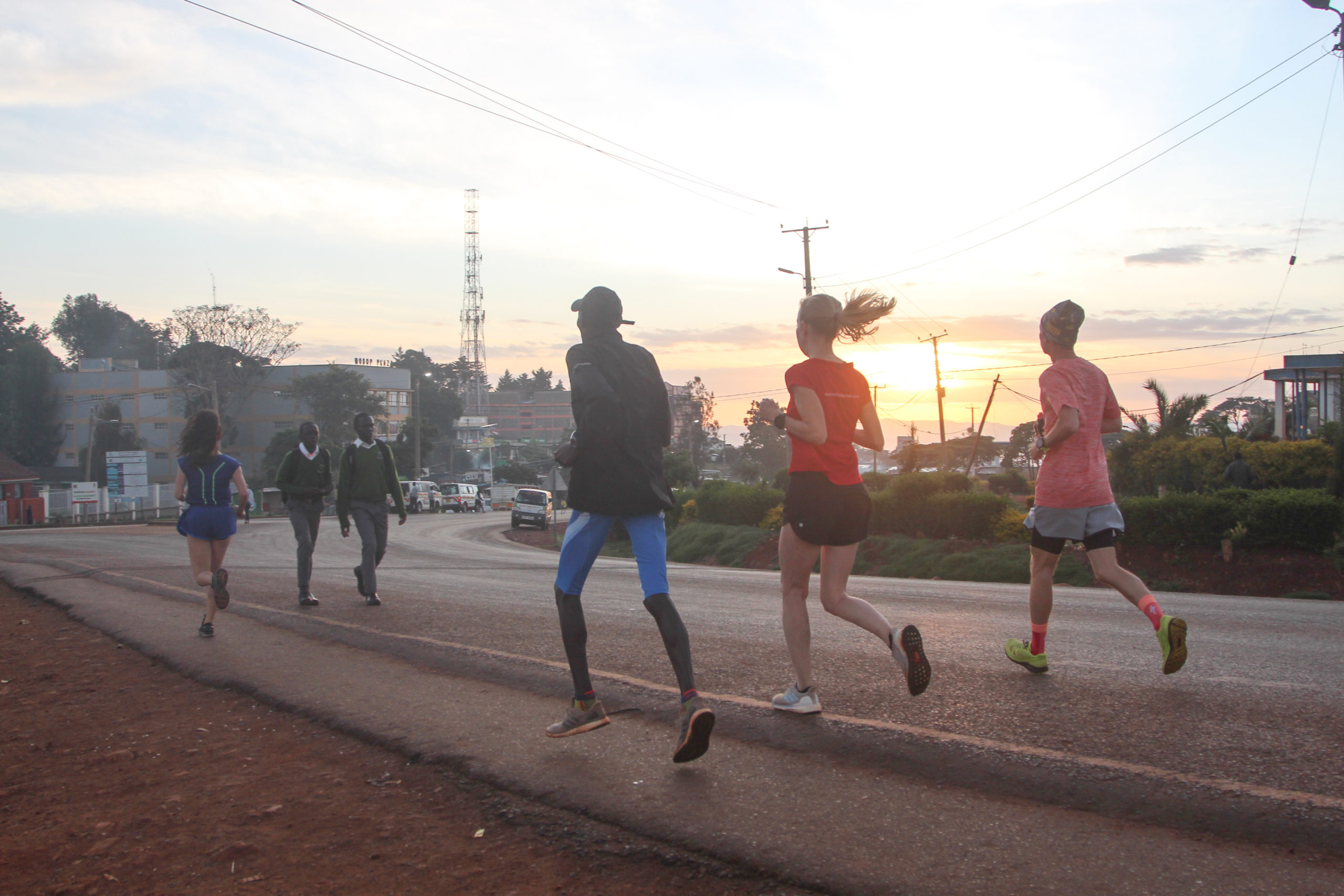 Reviews
We will be back!
When my better half suggested that we spend 2 week at 2400 m above sea level, running hard twice a day, I was not so sure. But the moment we stepped out of the plane in Eldoret where the Kenya Experience team welcomed us, all doubts disappeared. Everybody, the coaches, staff, locals and running mates were just outstanding. I enjoyed running with the pacers and friends in the great (hilly!) outdoors, being inspired by the occasional world champion who was training on the same trails and learning a lot during the runs and in the additional session. A good gym and pool helped to stretch and relax the sore legs… Over the days, friendships developed and I would not want to miss a minute of the trip.
I also feel we got closer to the Kenyan secret of running fast-it is not only the "genes" or "ugali", but also the training regime and terrain and, above all, the deeply rooted positive attitude. There are many things I brought back from this experience-including faster and smoother running, as tested and confirmed on the first long run after my return home.
Amazing experience ! Staff, coaches, pacers, they are all perfect. I will definitly come back in this camp 🙂
The Kenyan experience has been fantastic.
On arrival at the airport Enock the photographer had such a warm welcome which from the point I knew the camp would be more than I'd ever imagined.
The accommodation was a good standard providing very comfortable living for the stay. Meals very nutritious and delicious, providing meals that are balanced with a combination of local dishes and western meals.
Guest relations run by Willy is top notch. I've not had such exceptional Customer service as there was nothing that was too difficult to handle. Willy has a vast amount of knowledge of Kenya and is always willing to share his personal account of life as a Kenyan. Making the stay feel like home away from home
Training sessions run by head coach Hugo and coach Collins were challenging and extremely educational proving knowledge of what training sessions should be done and clearly providing guidance on how to structure quality training plans covering both run, strength and conditioning and additional insight covering mental strategy nutrition and many more topics during the coach corner sessions. The team of pacers were always there for all abilities and always there to ensure runners are never alone and guided the runs so no one ever got lost.
I'd definitely recommend the camp to all levels of runners as the group I was in covered all abilities and I've left feeling I've gained so much and can't wait to go back
Book Your Trip
The Kenya Experience provides running camps in Iten Kenya. With expert hosts, guides and coaches exclusively for our guests we  make your training camp in Kenya the perfect experience.
We offer camps open to all runners from across the world as well as private group bookings for schools, clubs or groups of friends.
If you like what you see in this camp summary then head over to the booking page to arrange your trip now. If you would like more information please email us on info@traininkenya.com and we will be happy to help.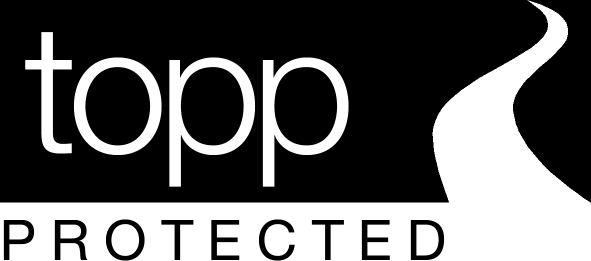 Customers' prepayments are protected by a topp policy. Worldwide customers' prepayments for non-flight inclusive packages will be reimbursed, subject to the terms and conditions of the topp policy. A copy of the policy is available on request.