Camp Recap – February 2020
"I know I made the best decision to go with The Kenya Experience."
Camp Info
Camp Type: Kenya Experience Original
Dates: 9th – 22nd February 2020
KE Staff: Willy Songok (Head of Guest Relations), Hugo van den Broek (Head Coach), Collins Kibet (Coach), Enock Kirop (Guest Relations & Photographer) + Run Guides
Location: Iten, Kenya
Accommodation: High Altitude Training Centre
Guest Info
Number of Guests: 8
Guests From: Netherlands, Romania, Switzerland, UK
Age Range: 28 – 55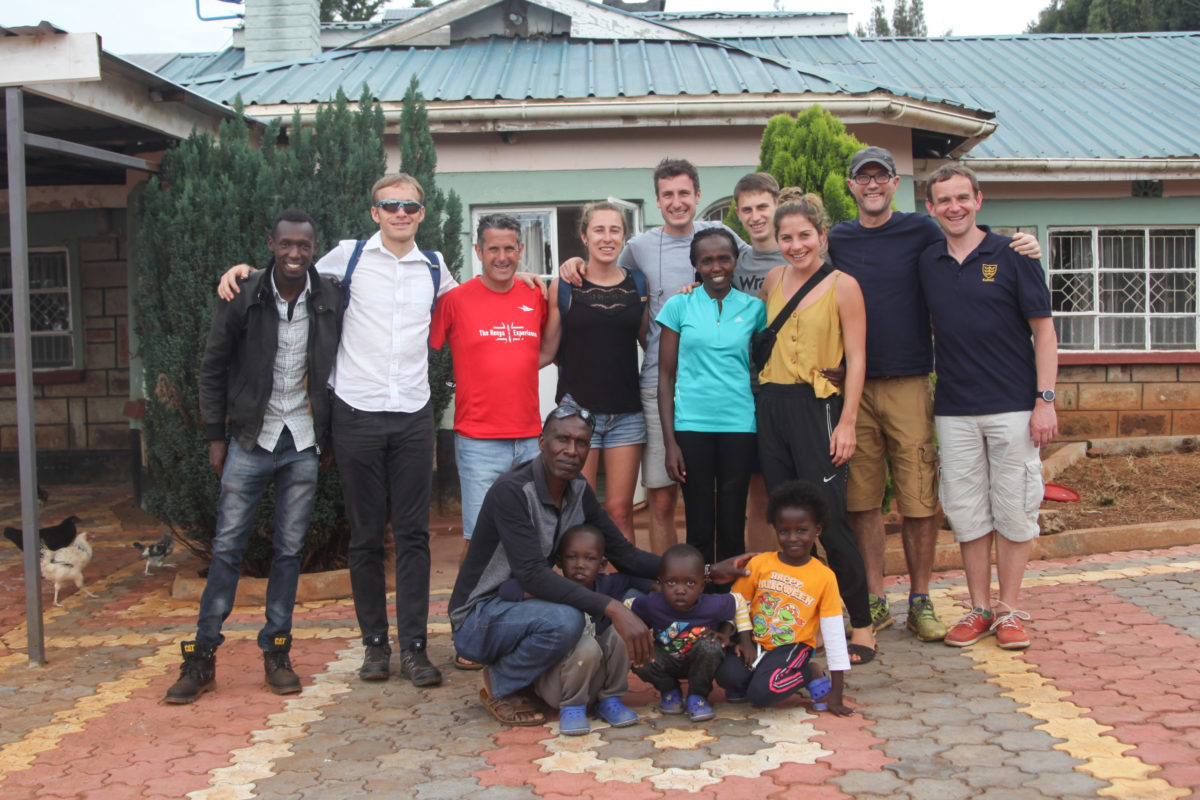 Camp Summary
Our February 2020 Kenya Experience Original camp was an all European affair with 8 guests from 4 countries who joined our expert team in the Home of Champions for the running holiday of a lifetime. The group included Tim from the UK who was heartbroken a year earlier to have to return home early due to an injury. It was great to have Tim back with us for round 2 and to complete the full camp injury free! The smaller than usual group size meant for an increased group camaraderie and togetherness, it wasn't long before 8 strangers became one family of training partners ready to take on some tough running at 2400m altitude. 
After some unusually wet weather in recent months the sunshine had finally returned and once again, Iten was back to its usual perfect climate – warm and sunny with cool mornings and evenings, ideal for training hard and relaxing during the day. The group were quick to make the most of the beautiful weather with some idyllic 6.30am easy runs along the country trails as the sun rose over the mountains. It is vitally important to keep the training easy during the first few days of the camp. This is to ensure that a) our bodies have time to recover from the long journeys to Iten and b) to acclimatise to the high altitude (and hills!). That means the first few days of the camp is the perfect time to get stuck into some core stability work, strength training and seminars with our coaching team, while the running itself is low intensity. 
Coach Hugo began his series of coaching seminars with a discussion about the Kenyan way of training. Tackling the wide ranging topic of what makes the Kenyans such good runners and what can we, as Westerners, learn from them? Having lived, trained and coached in Iten since 2008 as a professional marathoner and now professional coach, Hugo is the perfect man to lead this discussion. Our guests found it incredibly useful and bombarded coaches Hugo and Collins with questions (which they love!) in a lively and engaging session. 
After a few days of building up the mileage and intensity of the runs it was time to get stuck into some more intense training. The Kenya Experience coaches have found that the best type of work for the vast majority of runners to do when on an altitude training camp (from middle distance athletes to marathon runners) is to focus on threshold running. There are a variety of reasons for this which Hugo goes into during the camp itself. To practice what we preach, threshold training was our first 'quality workout' of the camp. The group tackled a long session of 5×6 minutes at threshold effort (again explained by Hugo)  with 2 minutes recovery. The idea of this session is to maintain a hard tempo for each rep, but not so hard that the pace slows or that you are completely exhausted by the end of the session. Coach Hugo says, "when you finish the last rep, you should feel like you could at least do one more rep at the same pace", that is a good way of telling you are at your true threshold pace. This is harder than it sounds when you are running for the first time at 2400m altitude on a hilly route!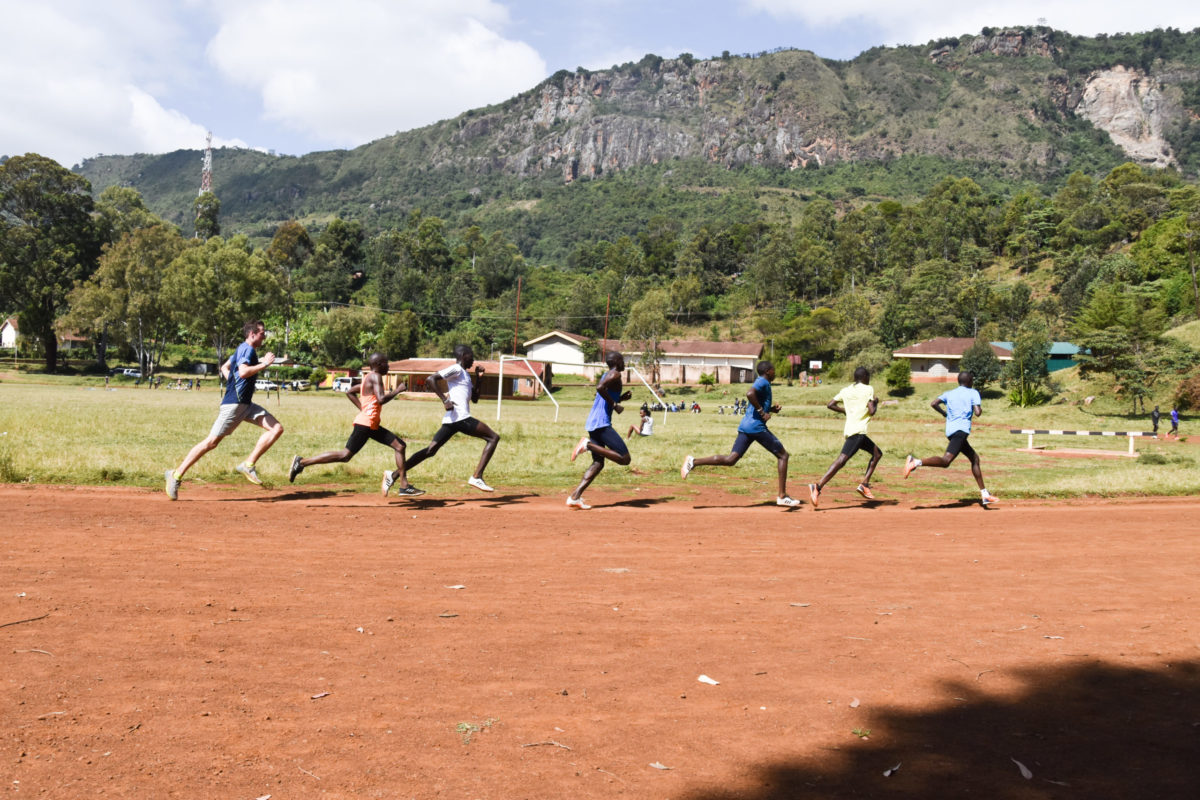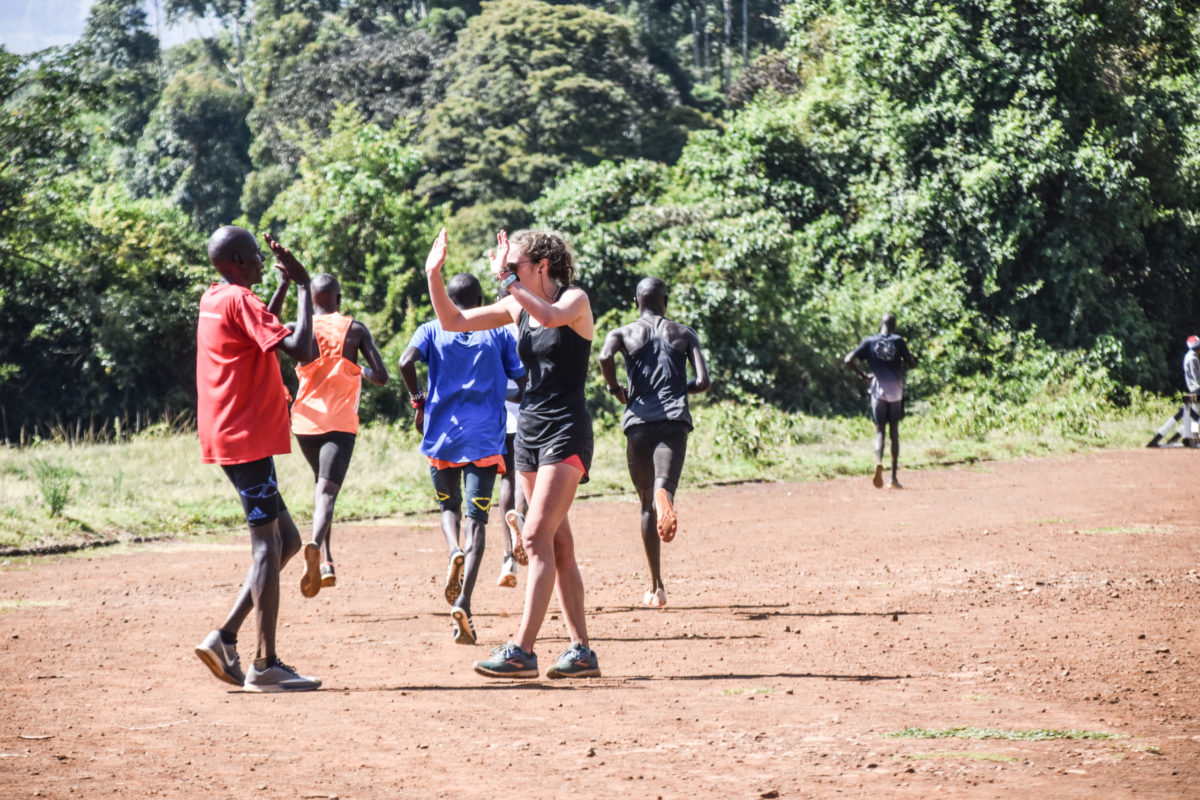 Throughout the camp we had a number of visits and talks with guests from within the running Kenyan running scene. We were delighted to visit the home of Sylvia Kibet, previous national record holder, 69 minute half marathon runner, 2x world silver medallist in the 5000m. Sylvia invited us into her home where we shared some stories over Kenyan chai tea and had the opportunity to ask questions about her training, lifestyle and what it was like to have 'The Home of Champions' as her home training grounds. Quite the opportunity to see behind the scenes with a world class athlete. Sylvia was an amazing host and gave us an incredible insight into the Kenyan running scene and the world of an elite (super elite!) athlete. 
With Coach Collins Kibet as part of our coaching team we will always have incredible links within the local community. Collins attended the famous St Patrick's High School in Iten before developing his running career in the States, and so he was able to show us around well known 'running school' giving us an amazing tour of the grounds while introducing us to the local athletes.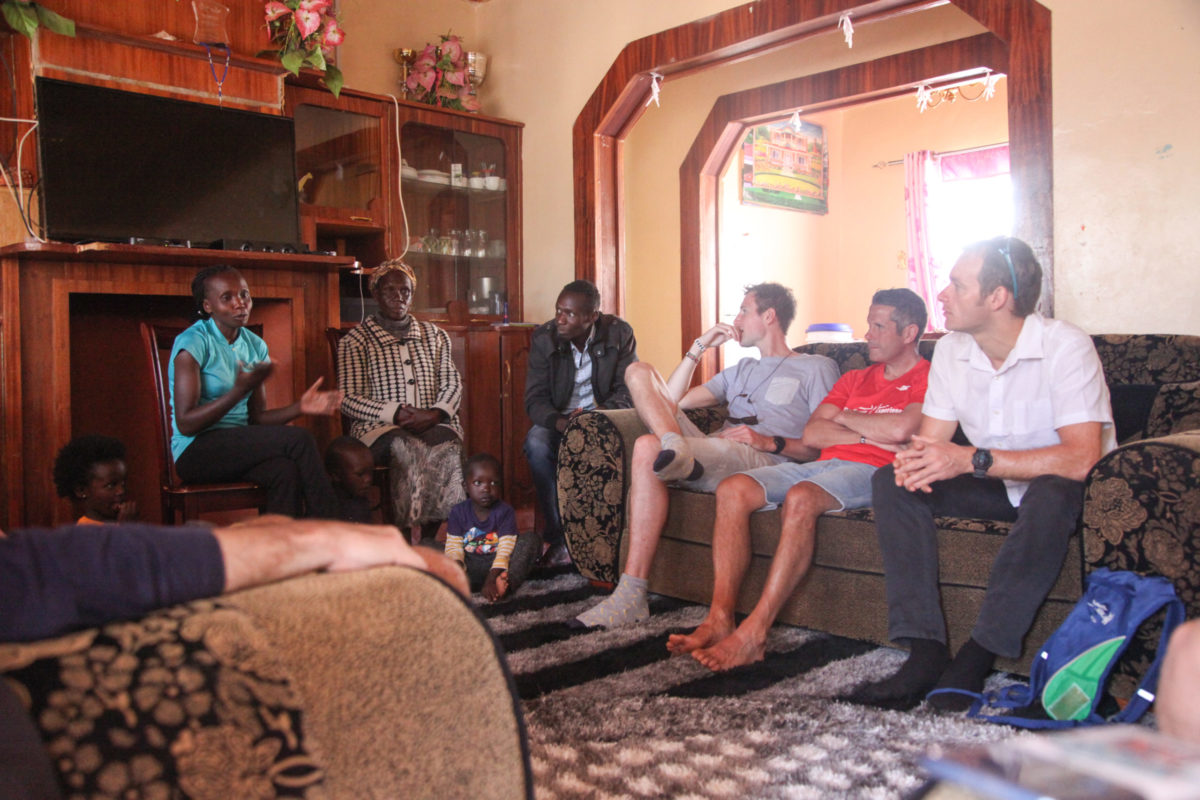 Reviews
While evolving as a group, the Kenya experience training is personalized and thus well-suited for everybody. You will get a chance to receive very helpful advice from experts (i.e., the coach, program manager, pacers, and a multitude of professional and non-professional athletes). I have enjoyed every single second of this life changing experience. Among others, I have now a better understanding of the training intensity between quantity-, quality-, and recovery-runs. This understanding helps me protect my body against injuries and in turn ensure joyful training. The extreme kindness of the staff and people in Iten made this experience exceptional. I felt welcomed and happy from the start and truly enjoyed every second of my stay. I highly recommend the Kenya experience to all runners independently of their level.
I attended the Feb 2020 Kenya Experience and had a fantastic time. I had been thinking about taking a trip out to Kenya for some time and did research it quite extensively. I know I made the best decision to go with The Kenya Experience.
All the challenges of what to do and where to run are taken care of, though to be fair it doesn't take long to find your way around Iten and familiarise yourself with the routes. KE will prepare a schedule for all their visitors which is all optional. However I would suggest you make the most of everything available and immerse yourself in what's going on. Though you will have plenty of free time to please yourself. Iten is very safe and you will feel very comfortable walking around town.
The accommodation at The High Altitude Training Centre is of a good standard. Its not an extensive site which I liked as everything is only a couple of minutes walk. The dining room, gym, pool and lounge area are all close by. Also it only a 2 minute walk to the main road where you start your activities. The food is of a good standard, all cooked on site and plentiful. You won't go hungry ! The catering staff are very kind and helpful and can't do enough for you.
The KE staff on hand are all lovely people and so helpful. From Hugo and Collins who look after the coaching to Willy the Customer Manager and the local athletes who act as your guides. The advice and help you will receive is amazing.
The standard of coaching is first class and the knowledge available to learn from is extensive. You are working with class athletes who have a vast amount of experience. The guided runs are just the right balance between tough enough to stretch you but not too tough to exhaust you. Its all done with a mind to the next run and the one after that and so on. The majority of the guided runs were early morning at 6.30am which gives you the option of doing your own thing later in the day if you choose. There are also sessions at the 2 local tracks, Kamariny and Tambach and a chance to take part in the famous Iten fartlek. The drill and core strength sessions are excellent too. Coaches corner with Hugo and Collins is something you have to make the most of. Great advice and the opportunity to discuss all things running with the coaches and the rest of your group.
There were also optional excursions to Nakuru Safari reserve, St Patricks School in Iten, visits to elite athletes who live locally, trips to see the Gathimba Charity work and other charities in Eldoret. These are all excellent trips and if you get the opportunity you won't regret going along.
Regardless of level of running ability everyone can benefit, from beginners all the way through to the most experienced runners. There are elite athletes literally everywhere in Iten and it really is a different world and a real eye opener. There is so much to learn from so many lovely, helpful people. You won't find any ego's in Iten.
My advice to anyone thinking of running in Kenya is to go with the Kenya Experience. You will have the best time and make friends for life.
Great way to experience Kenya, great coaches, guides, pacers and photographers. Besides the running, amazing way to learn about the Kenya culture, running, the day to day life, the people, the safari and all other aspects of life. Highly recommend it, the facilities and location is inspiring for (amateur) athletes.
Willy, Collins, Enock and the whole team were great. Willy is the perfect choice for this role, he was available 24/7 trying to organize everything perfectly, with great leadership skills! Collins is also a great value to the Kenya Experience team, always positive and upbeat.
– Florin Carlescu, KE Feedback From, Feb 2020
The camp has been life changing in a positive way! The service was extremely good and the staff very kind, everyone has been amazing. Thank you also for the kind and helpful emails from Callum. It has been perfect!
– Andrea Loizeau, KE Feedback From, Feb 2020
Guest Feedback Statistics
Average rating:
9.5/10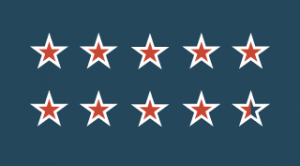 Percentage of Guests Who…
Would recommend KE to a friend:
100%
Thought KE offered good pre-camp support:
100%
Thought KE offered good value for money:
100%
Book Your Trip
The Kenya Experience provides running camps in Iten Kenya. With expert hosts, guides and coaches exclusively for our guests we  make your training camp in Kenya the perfect experience.
We offer camps open to all runners from across the world as well as private group bookings for schools, clubs or groups of friends.
If you like what you see in this camp summary then head over to the booking page to arrange your trip now. If you would like more information please email us on info@traininkenya.com and we will be happy to help.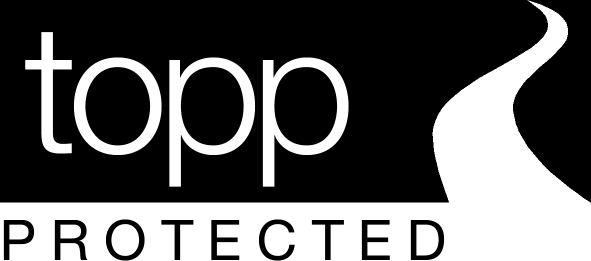 Customers' prepayments are protected by a topp policy. Worldwide customers' prepayments for non-flight inclusive packages will be reimbursed, subject to the terms and conditions of the topp policy. A copy of the policy is available on request.