Camp Recap – August Training Focus Weeks
"Organisation of the whole camp is super smooth"
Camp Info
Camp Type: Training Focus Weeks
Dates: August 18th  – 31st (or 7th September)
KE Staff: Willy Songok (Head of Guest Relations), Hugo van den Broek (Head Coach), Collins Kibet (Coach), Enock Kirop (Guest Relations & Photographer) + Run Guides
Location: Iten, Kenya
Accommodation: High Altitude Training Centre 
Guest Info
Number of Guests: 17
Guests From: UK, Netherlands, France, China, New Zealand, Germany, Israel, Lithuania, Hungry, USA, 
Age Range: 19 – 69
Camp Summary
17 guests joined our August Training Focus Weeks camp, including two who had been with us for the August Kenya Experience Original camp the two weeks previously, giving them a 4 week ultimate training experience. 
Despite some challenging weather in the first few days (Iten is in Kenya's agricultural heart land after all!) spirits were not dampened by the rains and misty mornings and training got off to a great start. It's imperative that our guests who are not accustomed to altitude take it easy in the first few days and this point was emphasised by Head Coach Hugo as well as by Coach Collins and the Kenya Experience Run Guides. Despite being rainy season, we still enjoyed plenty of sunshine. Iten rain rarely lasts long, and the hard training kicked off with a tempo session on the rolling dirt road leading directly out of the camp. We are lucky to have so many great route options in Iten, and we only need to travel to a run if we have a specific session in mind which is better suited to a particular type of road/trail. Otherwise, we simply meet at the gate at the designated time and we can run directly from there.
Our local run guides were on hand at every run to share their experience and local knowledge ensuring that everyone had both training partners and knew where to go. Thanks to our regular Run Guides Japhet, David, Peter and Caroline for their great work once again. Another of our Run Guides Emmanuel was away racing in El Salvador. An opportunity which was arranged after he met Gio, a runner from El Salvador on The Kenya Experience in February earlier this year! Although we missed Emmanuel this summer we are delighted that he had this great opportunity to travel and race thanks to a Kenya Experience guest.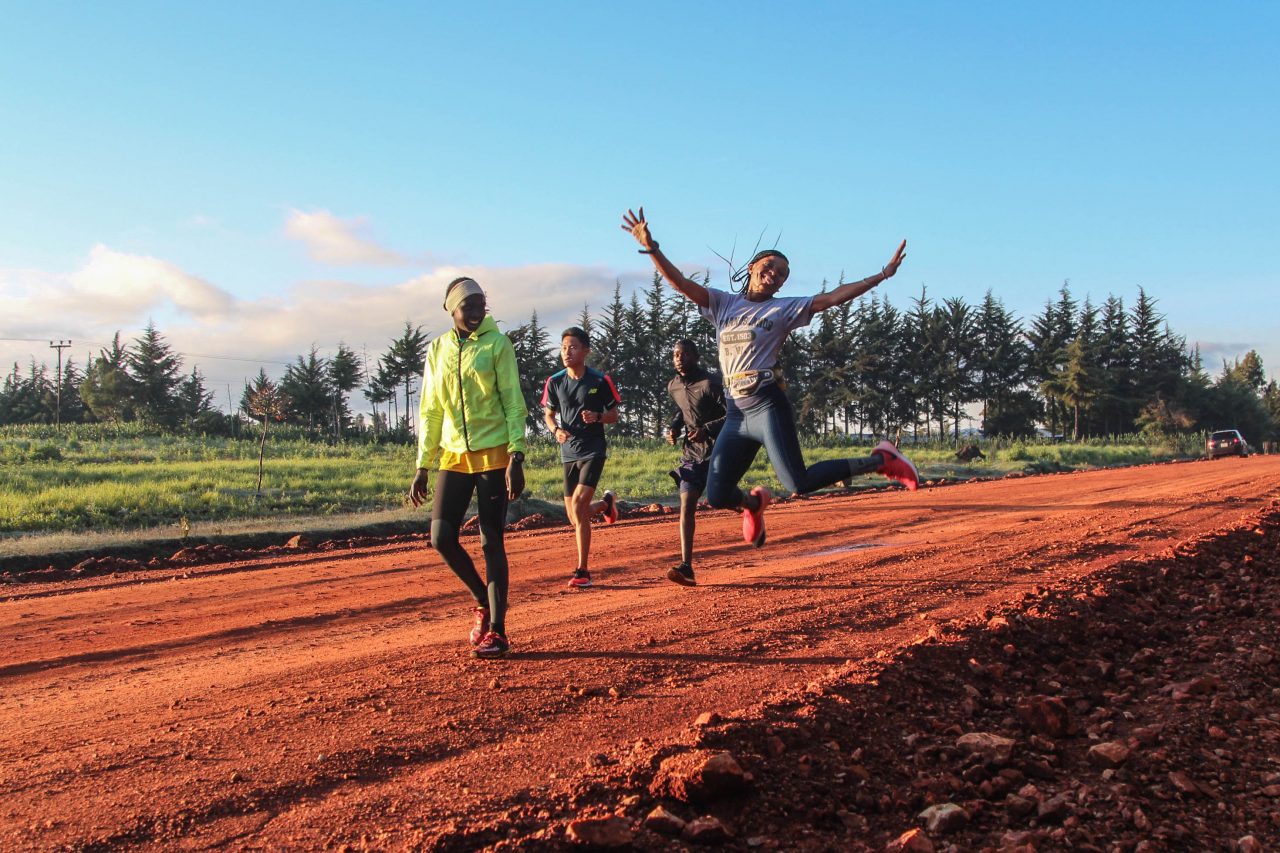 Camp highlights included a seminar and practical session on injury prevention from Marc Roig. In addition to our seminars and classes led our usual expert staff we were joined by Marc Roig head physio of the NN running team based in Kenya. Marc gave an informative talk to our guests about what we can do as athletes to help avoid getting injured, a key part of training that many runners neglect.
We began with a seminar in the HATC class room where Marc spoke about his experience working with top athletes such as Eliud Kipchoge and what we can learn from the pre-habilitation routines of elite runners. We spoke about small alterations we can make to our training programs that will help to reduce our risk of injury and what we can do to make ourselves more robust. We then moved outside for a practical demonstration and the chance to practice some of these exercises under the guidance of Marc himself.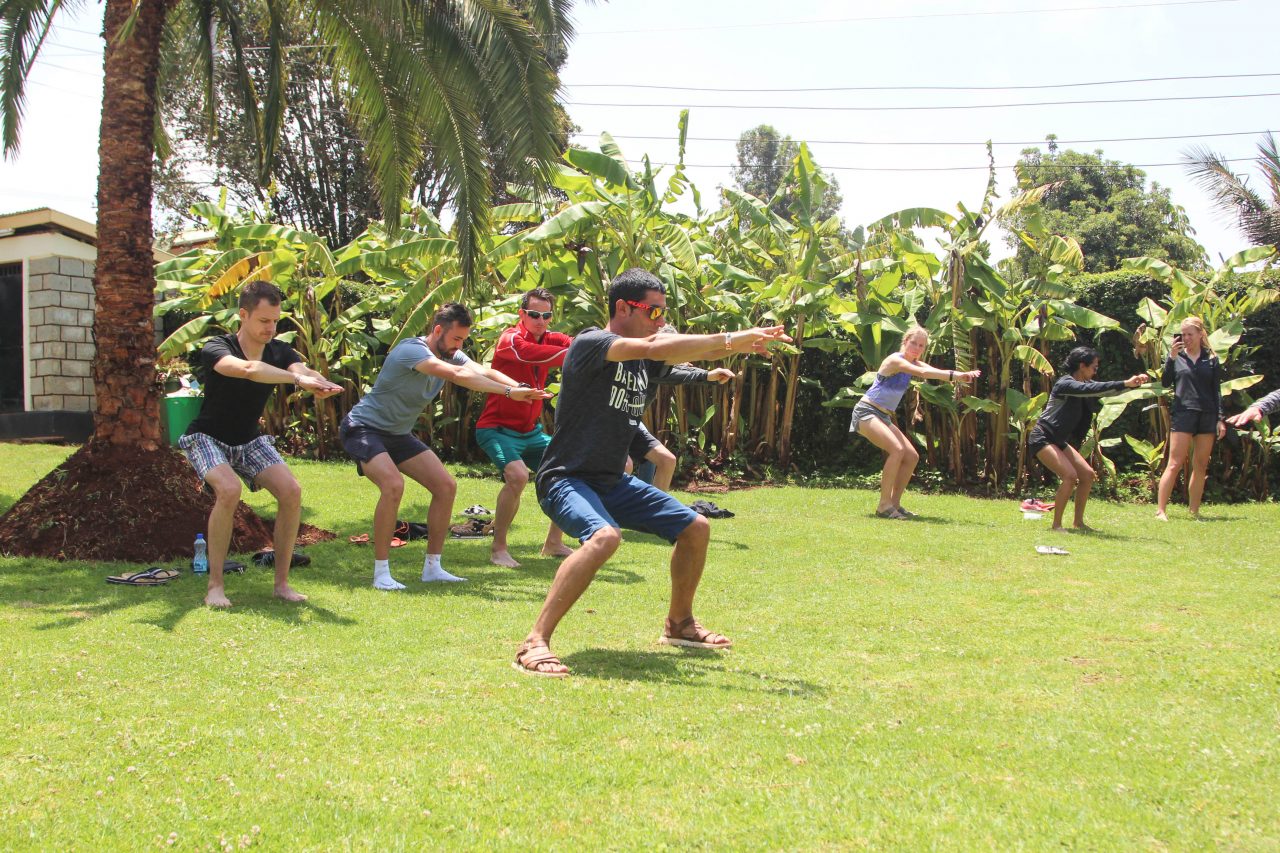 Our Training Focus Weeks camps shift the emphasis slightly away from the 'experience' side of Kenya Experience in favour of providing the guests with some extra time to make the most out of our coaching team's vast knowledge (and to bring in additional experts such as Marc) as well as to simply have a little extra time for recovery between training sessions. Of course Head of Guest Relations Willy Songok was on hand throughout the camp to look after every small detail and ensure that things ran smoothly. As one guest affectionately commented "Willy was like my Mum for the 2 weeks". Willy's job title is our fancy name for 'Host' or 'Guide' but anyone who has experienced Willy's hospitality will know that a normal title like Tour Guide would simply not do his work justice. 
During the camp we joined the famous Iten fartlek session, had an interval workout at the local (and equally famous) Kamariny Track, as well as tempo runs and hill sprints all of course with coaches Hugo and Collins keeping a watchful eye on the training. We travelled just outside of Iten to Kaptuli for our long run, a preferred venue for many of the local athletes in serious marathon training; The rolling undulations making it a little easier to maintain a steady pace compared with Iten's relentless hills.
Outside of the physical the training sessions, Head Coach Hugo lead seminars, Coaches Corner discussions and Q&A's where our guests had the opportunity to ask questions and learn first hand from one of the best coaches in the world. Hugo was a professional marathon runner before he turned his hand to coaching. He has lived in Iten for over 10 years and now coaches elite athletes as well as The Kenya Experience guests and we are delighted that he continues to lead our coaching team alongside Collins. 
Guest Feedback
Form Reviews
"I have enjoyed the trip a lot and from many different aspects: training load, facilities, the group, professional management from UK office and local managers, location."
– Jone Vaituleviciute (KE feedback form – August 2019)
"Better than expected and lots of takeaways for my future training and competitions!!"
– Marcus Lange (KE feedback form – August 2019)
"It was a totally great experience. A lot of activities. No need to worry about daily matters and just to run. The staff was incredible. The pacer also super professional. The HATC is a great place and food very clean organic and excellent.​"
– Jiryis abu hanna (KE feedback form – August 2019)

Reviews
Spend 3 weeks with TKE, it was just amazing. It's made for runners of all levels and provides you with professionalism not seen in any of the other camps. You get pacers for your fitness level, have the greatest and cleanest food on earth and perfect accomodation. Organization of the whole camp theough TKE is super smooth, you don't have to worry about a single thing and can concentrate fully on your training. Thanks for everything, please leave everything as is. All the best!!
3 weeks of intense training and intense joy. The crew of Kenya Experience: Willy, Collins, Enoch, Hugo & all pacers made sure there was nothing to worry and we could just RUN ??‍♀️.
And so we did, while making lots of new friends and gathering so many memories.
Even if training does not result in a new PB, in the end its the journey that counts.
Thank you Kenya Experience! I will be back!
Mary
Guest Feedback Statistics
Average rating:
9.5/10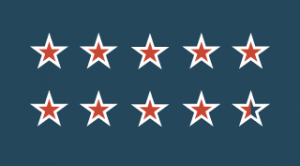 Percentage of Guests Who…
Would recommend KE to a friend:
100%
Thought KE provides good value for money:
100%
Thought KE offered good pre-camp support:
94%
Book Your Trip
The Kenya Experience provides running camps in Iten Kenya. With expert hosts, guides and coaches exclusively for our guests we  make your training camp in Kenya the perfect experience.
We offer camps open to all runners from across the world as well as private group bookings for schools, clubs or groups of friends.
If you like what you see in this camp summary then head over to the booking page to arrange your trip now. If you would like more information please email us on info@traininkenya.com and we will be happy to help.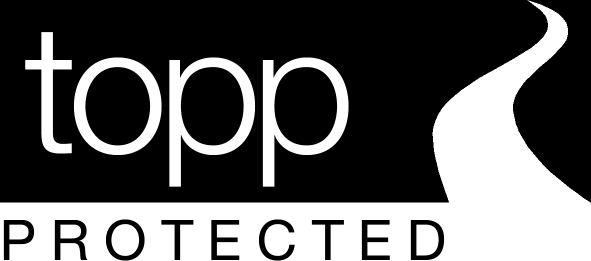 Customers' prepayments are protected by a topp policy. Worldwide customers' prepayments for non-flight inclusive packages will be reimbursed, subject to the terms and conditions of the topp policy. A copy of the policy is available on request.