Camp Recap – August 2019 Kenya Experience Original
"an amazing and unforgettable experience"
Camp Info
Camp Type: Kenya Experience Original
Dates: August 4th – 17th
KE Staff: Willy Songok (Head of Guest Relations), Hugo van den Broek (Head Coach), Collins Kibet (Coach), Enock Kirop (Guest Relations & Photographer) + Run Guides
Location: Iten, Kenya
Accommodation: High Altitude Training Centre
Guest Info
Number of Guests: 13
Guests From: Canada, China, France, Guyana, Ireland, Spain, UK, New Zealand
Age Range: 16 – 56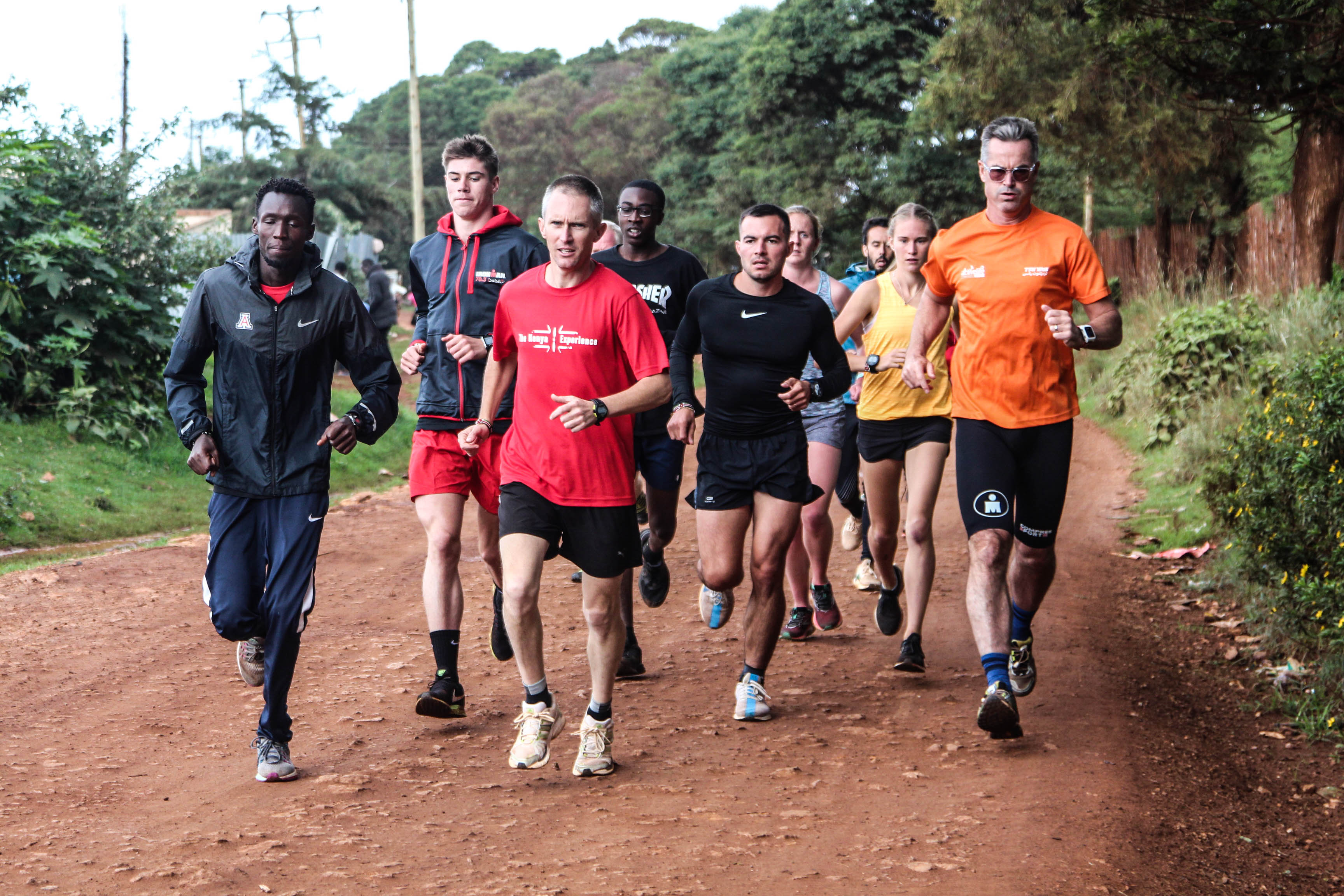 Camp Summary
Our Kenya Experience Original camps always bring together enthusiastic runners from all over the world and this camp was no different as 13 guests from 8 different countries joined us to train with professional coaches and experience the famous running culture here in Iten. Mixed weather conditions at the beginning of the two weeks meant we had to be adaptive with training but that didn't stop us from getting a real taste of Kenyan style running. We began as usual with some easy and moderate running to allow time to adapt to the altitude and new terrain, our coaches were on hand to ensure everyone was training at the right intensity during this phase of the camp. Keeping the training easy for the first few days allows us time to explore the local area and get to know some of the local athletes. Between training sessions we visited the home of a local elite runner, took a tour of the town and spent a morning with Myles Edwards, co-founder of our partner charity the Gathimba Edwards Foundation. Myles took our guests to see some of the incredible projects that GEF are working on around Iten and gave us an insight into the life of local children and families; Another great experience!
After a few days spent acclimatising we were ready for the first hard workout of the camp; an interval based threshold session designed specifically for our guests by Head Coach – Hugo van den Broek. With KE coaches and local run guides on hand during the workout we had a real team atmosphere out on the trails for our workouts, making the tough training a little easier and lots of fun.
The training continued to go well throughout the camp with key workouts including the famous Thursday Fartlek in Iten where we did 7km of '2/1', meaning 2 minutes hard, 1 minute easy as a continuous run. This type of training is staple for the local athletes and it is always a great experience to be part of this epic session. We also tackled the Fluorspar run, an entirely uphill 21 kilometre run rising almost 4000ft from start to finish. This run is ordinarily an exclusive part of our special edition camps. However, during the camp our guests made a special request to include this run having seen our social media posts from the previous camp and we just couldn't resist.
Aside from the running guests spent plenty of time with our coaching team during our coaches corner sessions, seminars and practical classes. We discussed all things running including how the Kenyans train and how we can incorporate this into our own programs back home. Hugo also shared his own training philosophies with us and we put some of his ideas into practice making use of the HATC gym and track.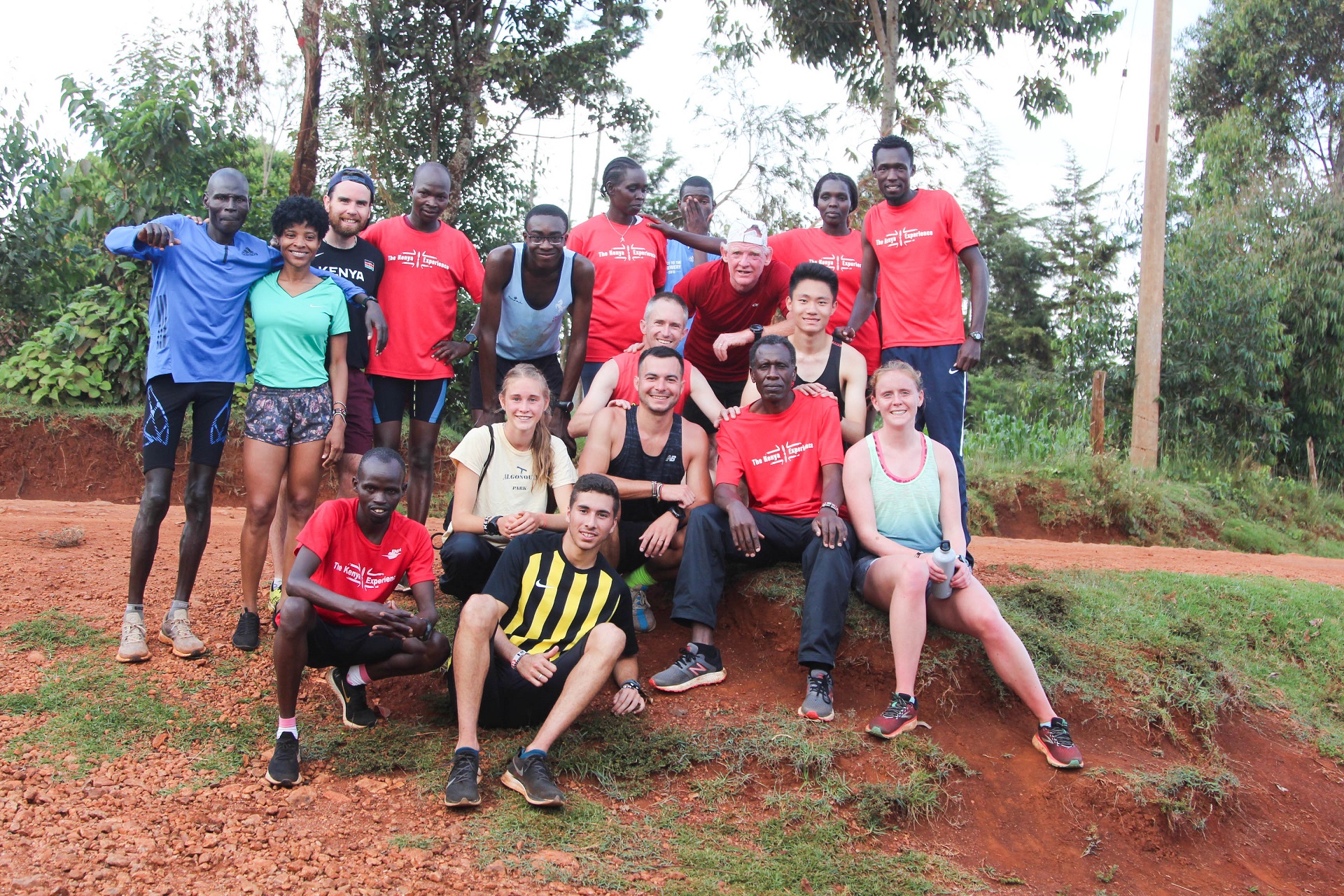 On top of our usual camp activities we were lucky enough to see the NN running team in action during their morning track workout.  Our Head of Guest Relations, Willy, pulled some strings and obtained special permission for us to observe the training session. We saw Eliud Kipchoge and his teammates training as part of the build up to the Ineos 1:59 marathon challenge. Eliud was incredibly friendly and willing to meet all our guests which is something which will surely never be forgotten. We shared some stories and had photos taken with Eliud and the whole team. Our thanks go out to the whole NN Running Team for their kindness in allowing us to watch them in action.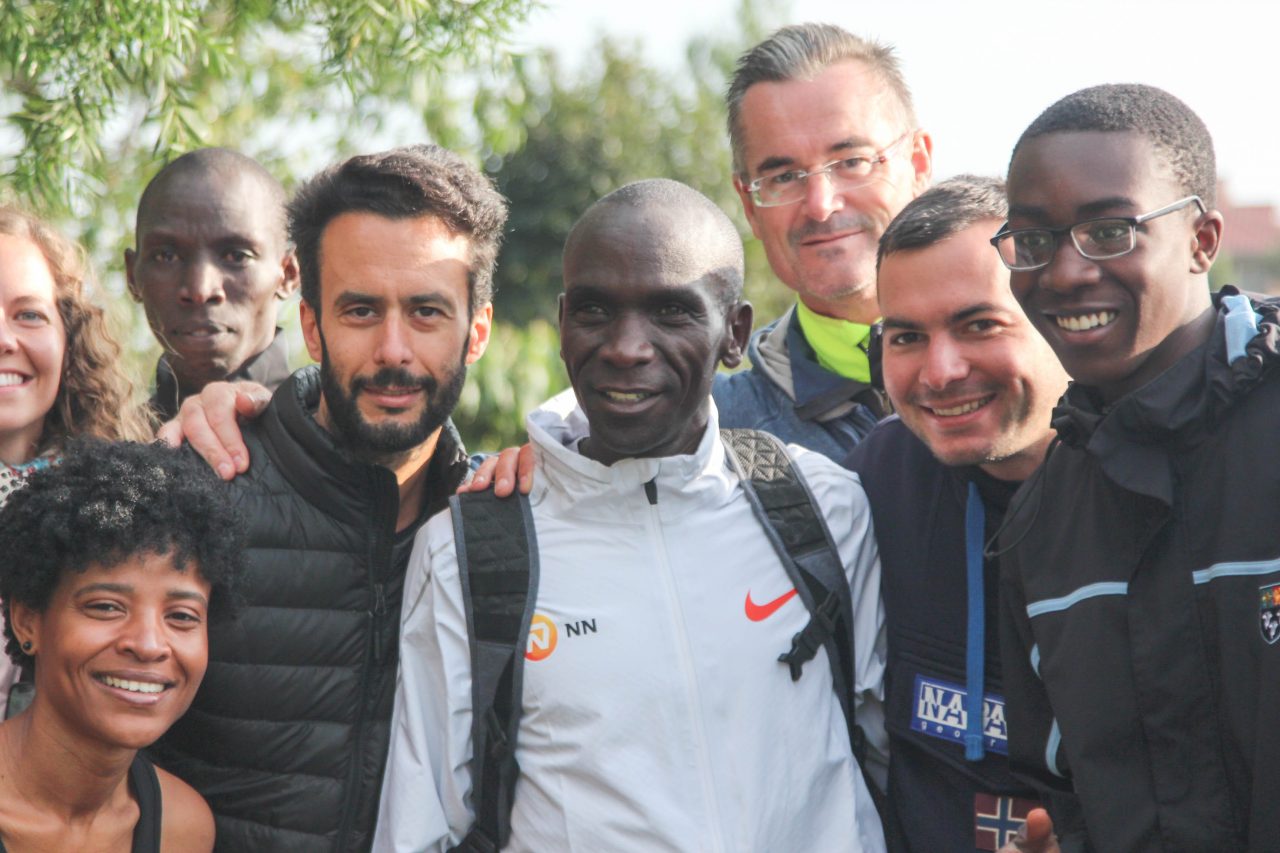 Guest Feedback
Form Reviews
"It has been an amazing and unforgettable experience. Everything is perfectly thought out to live the real "Kenya Experience". The people there have been very friendly and extremely helpful. They have really made it a trip of a lifetime."
– Rebeca Cayon Aguado (KE feedback form – August 2019)
"I got so much more than I expected – would go back. Excellent value for money."
"The coaches corners were brilliant for knowledge sharing and I got a lot out of them – brilliant discussion."
– Blaithin Sheil (KE feedback form – August 2019)
"A great two weeks everything and more than I expected"
– David Brokenshire (KE feedback form – August 2019)

Reviews
This camp exceeded my expectations for Kenya.I went to run and and see what Iten was like, and I got so much more than that. I met so many people from Kenya and abroad, the coaching expertise was class. The programme struck the perfect balance between hard training, time to relax and exploring the surrounding area. I learned about running but also Kenyan culture and history generally and feel more enriched. It also gave me some perspective on life which is always a good thing!
Guest Feedback Statistics
Average rating:
9.5/10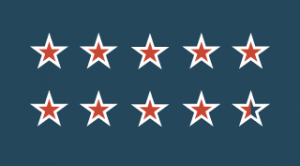 Percentage of Guests Who…
Would recommend KE to a friend:
100%
Thought KE provides good value for money:
100%
Thought KE offered good pre-camp support:
100%
Book Your Trip
The Kenya Experience provides running camps in Iten Kenya. With expert hosts, guides and coaches exclusively for our guests we  make your training camp in Kenya the perfect experience.
We offer camps open to all runners from across the world as well as private group bookings for schools, clubs or groups of friends.
If you like what you see in this camp summary then head over to the booking page to arrange your trip now. If you would like more information please email us on info@traininkenya.com and we will be happy to help.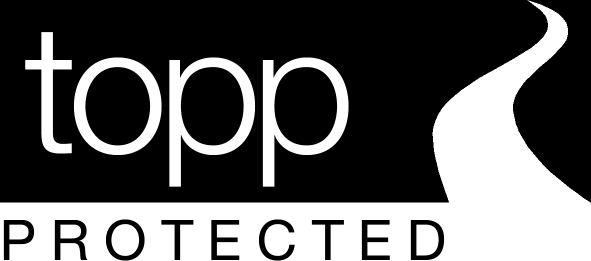 Customers' prepayments are protected by a topp policy. Worldwide customers' prepayments for non-flight inclusive packages will be reimbursed, subject to the terms and conditions of the topp policy. A copy of the policy is available on request.