Camp Recap – June 2019 Running with the Kenyans
"so many moments to be remembered"
Camp Info
Camp Type: Special Edition 'Running With The Kenyans' Camp
Dates: June 14th – 27th
KE Staff: Willy Songok (Head of Guest Relations), Hugo van den Broek (Head Coach), Collins Kibet (Coach), Enock Kirop (Guest Relations & Photographer), Adharanand Finn (Guest Host), Godfrey Kiprotich (Guest Host) + Run Guides
Location: Iten, Kenya
Accommodation: High Altitude Training Centre
Guest Info
Number of Guests: 7
Guests From: Argentina, Brazil, New Zealand, Sweden and USA
Age Range: 32 – 56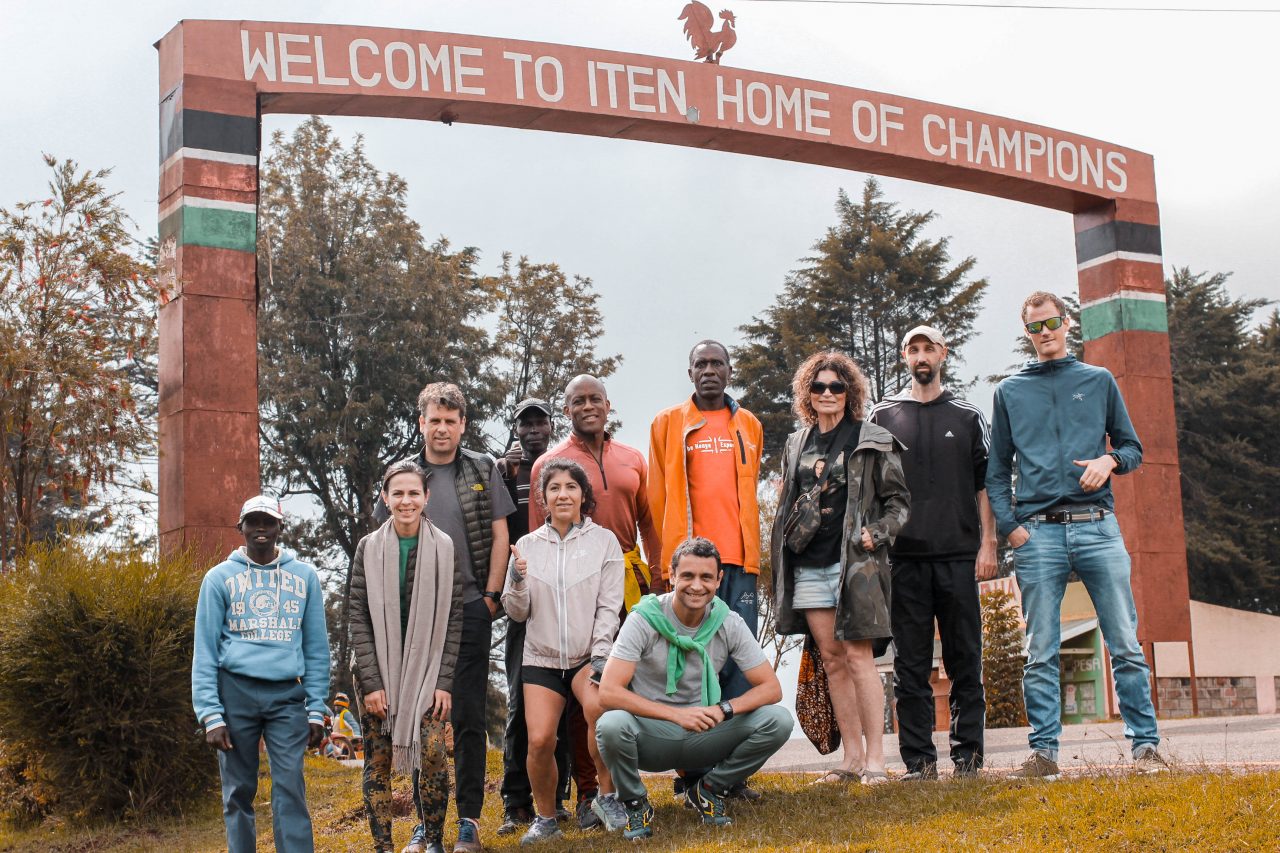 Camp Summary
The 2019 'Running With The Kenyans' camp was our 5th Special Edition camp in collaboration with Adharanand Finn, author of the critically acclaimed book 'Running with the Kenyans'. 7 Guests from across the world join us for this 2 week running camp in Iten Kenya. As well as our usual expert coaches and staff we were joined throughout the camp by Adharanand Finn and Godfrey Kiprotich. Godfrey featured in Adharanand's book and is a popular figure among the local running community here in Iten having been an elite athlete, coach and athlete manager. For most of our guests it was their first time visiting Kenya so being able to share stories with our staff and guest hosts was a real treat. We heard all about Adharanand's experiences of living and training in Kenya and re-lived the stories he wrote about in his famous book with the very 'characters' who featured in it.
For a true taste of training the Kenyan way we joined local workouts and ran alongside local athletes. We joined the famous Iten Fartlek on both Thursdays of the camp as well as a Tuesday morning track session at Kamariny where we shared the track with world class elite athletes. It is always inspiring to see these guys train and to have the opportunity to share the track alongside them was a real honour.
Throughout the camp we met stars of the local running scene, including meeting multiple European record holder Julien Wanders which was was a real highlight. Our busy itinerary also included a tour of the famous St Patrick's High School where we met Brother Colm O'Connell, one of the most successful distance coaches of all time, who had plenty of wisdom to share with our guests as well as introducing us his star runners including Rhonex Kipruto who will represent Kenya in the World Championships later this summer. 
A highlight for many was running the Fluorspar route – a famous run consisting of 4000ft of elevation gain over 21km. It is one of the most challenging half marathon routes in the world and has become an iconic training venue in Kenyan distance running. Many of Kenya's best known runners have run it as part of their training. It was an early start as we headed down the valley bright and early aiming to be finished before the late morning heat hit us. The run starts at the Fluorspar mine and we ran in glorious bright sunshine and a stunning backdrop. Although the course is challenging the scenery is just as breathtaking and all our guests said that it was well worth the climb once they reached the top. Our coaching team and run guides were with us every step of the way for support, (and drinks handed from the van) and there are always plenty of well wishing locals offering encouragement along the way. Many choose to run the full route but with our vehicle support on hand to collect anyone who wanted to run a shorter distance, everyone was catered for.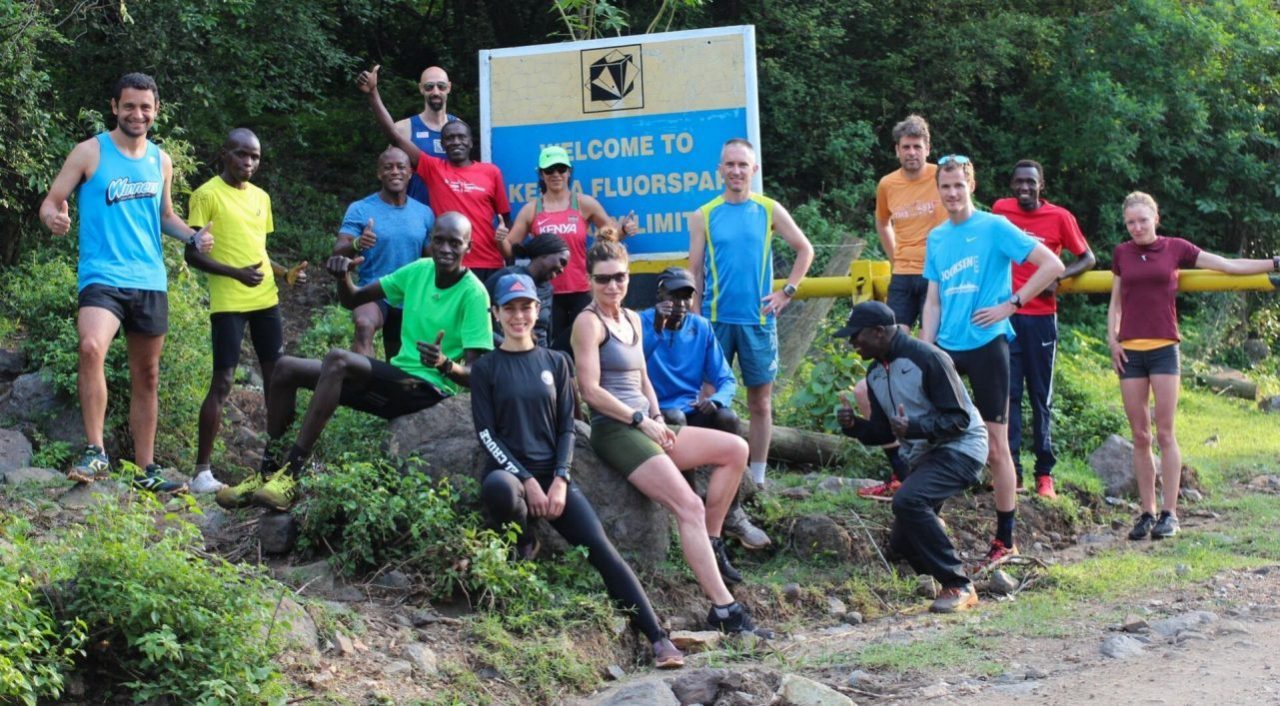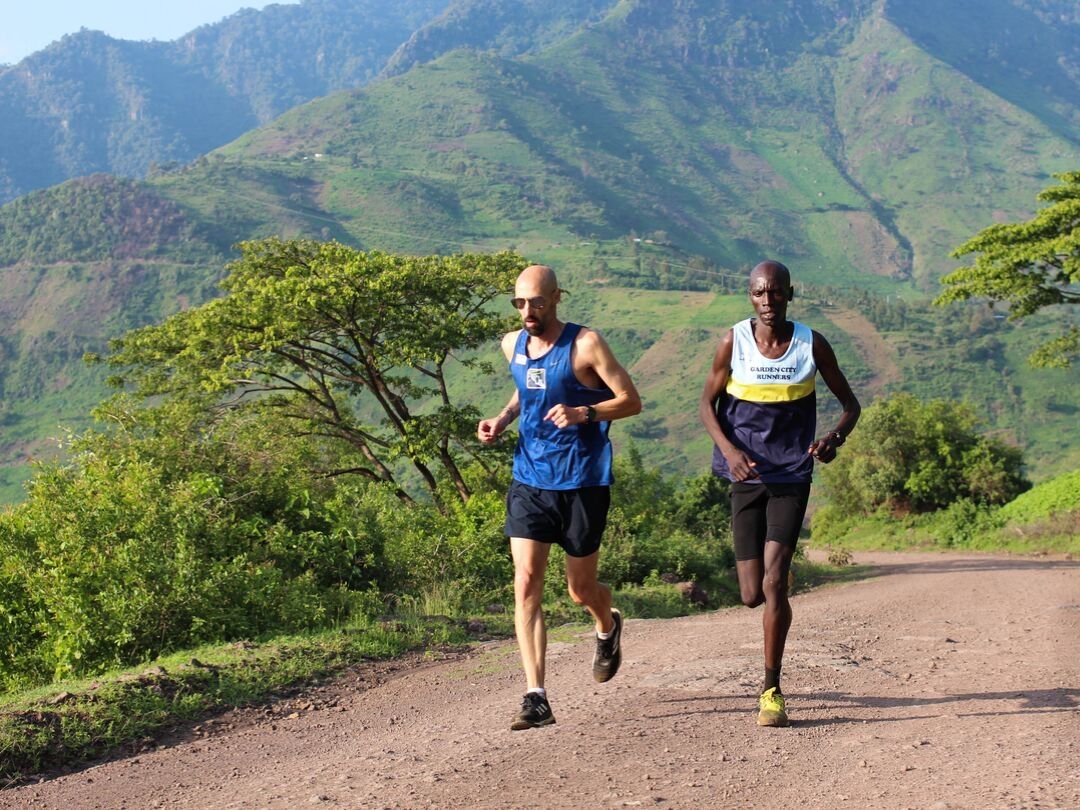 Aside from the running our guests had plenty of time to make the most of our coaching teams vast knowledge with seminars, 'Coaches Corner' sessions and practical classes.  Coach Hugo spoke about his experience as a professional marathon runner in the past as well as his coaching philosophies and how these can be applied to our guests training once they return home. We discussed everything from the Kenyan way of training to some key scientific principles of endurance running.
Guest Feedback
Form Reviews
"The camp was full of memorable moments: the fartlek with the kenyans and fluorspar hill were memorable, the visit to the GEF and the families they support was such a touching experience, the morning runs learning from the pacers and enjoying the beautiful sceneries, Singore Forest, meeting Kip Keino and Brother Colm, so many moments to be remembered."
– Marcelo de Medeiros Soares (KE feedback form – June 2019)
"KE has been the most complete experience I have ever had because it is not only about running. It is an experience that approaches many aspects of the Kenyan lifestyle. It includes how people live, how Kenyans face the running, how is the local food, the lifestyle and much more. I am in ecstasy about how KE is concerned about every detail to offer the best moments to us! To be for 2 weeks with the best runners of the world, the coaches, the pacemakers and all the team that works at the camp is a privilege to me."
– Renata Alchorne (KE feedback form – June 2019)
"My choice to return back to The Kenya Experience and be looked after so well by Willy Songok was the best decision. And I again had a rewarding and challenging time in Iten."
"Having Adharanand Finn along was an incredible bonus. His own unique stories and generous ability to share and include everyone gave me an insight I never would have had other wise."
– Meghann Stewart (KE feedback form – June 2019)

Reviews
Life changing experience
I had 2 amazing weeks attending the Running with the Kenyans camp. Only good things to talk about The Kenya Experience. Since the very first messages with Callum, always available to answer my questions promptly. Amazing hospitality, knowledgeable coaches, incredible pacers… Everyone passionated about running should visit this place called Iten and I don't think there is a better way to be introduced to this place than through The Kenya Experience. I'm really looking forward to come back.
Exceeded my expectations!
Exceeded my expectations. Our group was taken care of by the amazing staff, our coach Hugo was very professional and plenty of time were given on seminars to discuss training of Kenyan runners and other training philosophies. We were able to meet with and chat with former Olympic and World champion runners in informal settings. The trip also let us meet local Kenyan families who welcomed us inte their homes. A great experience which gave me better knowledge about training and tons of inspiration to keep improving!
Guest Feedback Statistics
Average rating:
9.5/10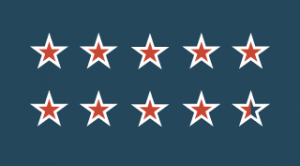 Percentage of Guests Who…
Would recommend KE to a friend:
100%
Thought KE provides good value for money:
100%
Thought KE offered good pre-camp support:
100%
Book Your Trip
The Kenya Experience provides running camps in Iten Kenya. With expert hosts, guides and coaches exclusively for our guests we  make your training camp in Kenya the perfect experience.
We offer camps open to all runners from across the world as well as private group bookings for schools, clubs or groups of friends.
If you like what you see in this camp summary then head over to the booking page to arrange your trip now. If you would like more information please email us on info@traininkenya.com and we will be happy to help.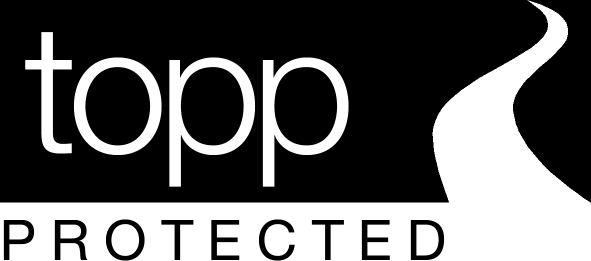 Customers' prepayments are protected by a topp policy. Worldwide customers' prepayments for non-flight inclusive packages will be reimbursed, subject to the terms and conditions of the topp policy. A copy of the policy is available on request.