Camp Recap – March 2019 Training Focus Weeks
"Kenya Experience was life changing"
Camp Info
Camp Type: Training Focus Weeks
Dates: March 17th – 30th
KE Staff: Willy Songok (Head of Guest Relations), Hugo van den Broek (Head Coach), Collins Kibet (Coach), Enock Kirop (Guest Relations & Photographer) + Run Guides
Location: Iten, Kenya
Accommodation: High Altitude Training Centre
Guest Info
Number of Guests: 10
Guests From: Denmark, Germany, India, Ireland, Singapore, Slovakia, UK 
Age Range: 29 – 57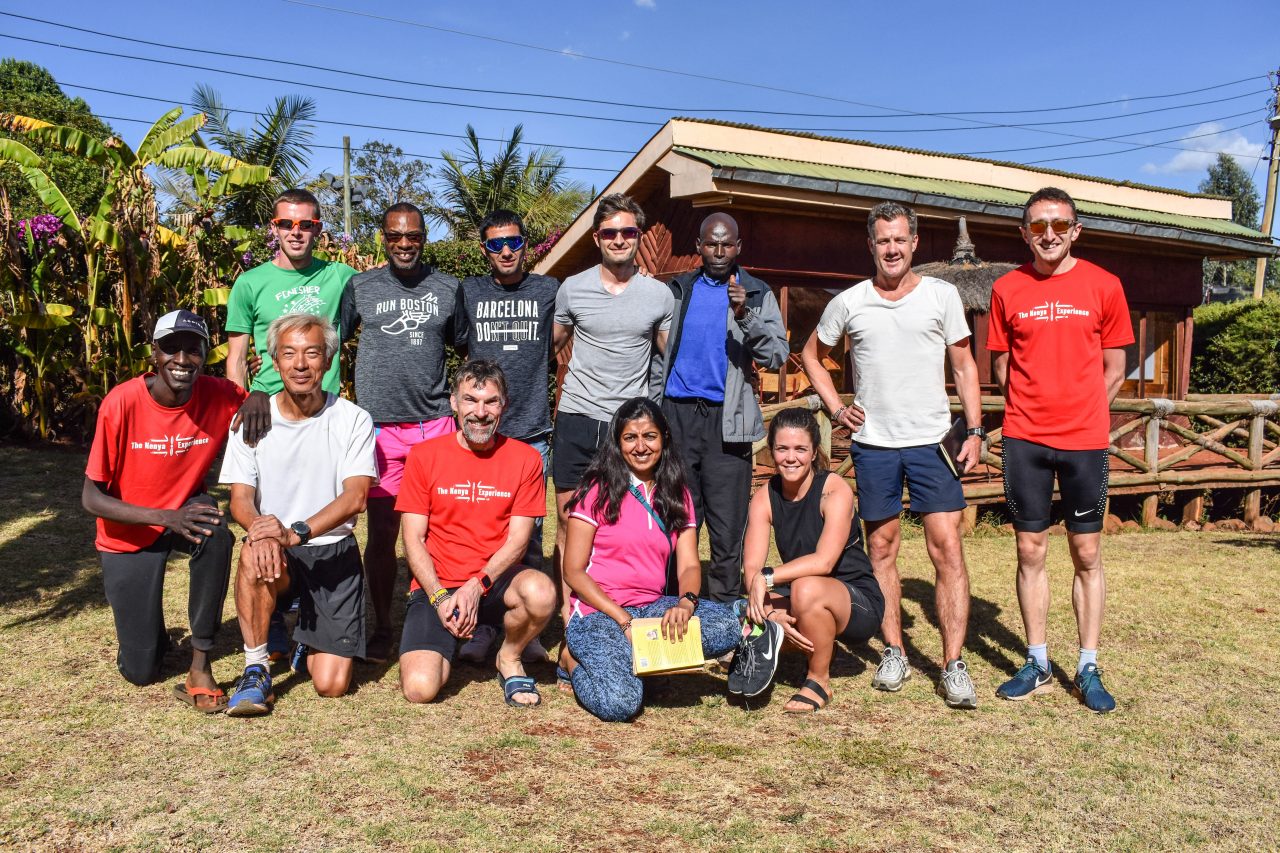 Camp Summary
March 2019 saw our first ever Kenya Experience 'Training Focus Weeks' camp and were delighted to host 10 highly motivated runners from across the world for 2 or 3 weeks of high quality training with our expert team.
Our Training Focus Weeks were developed due to popular demand for runners of all levels who want to spend time in Iten becoming better runners under the guidance of experts. We stripped back the 'experience' side from our original camps to create more time and opportunity to focus on quality training. That means fewer trips, visits and scheduled activities for cultural and community immersion and more time to focus on coach led training sessions and quality resting between hard workouts. Perfect for those who are looking for a group training environment supported by professional coaches and staff, and those who have been on a previous KE camp and want to return to Iten for some great training.
Training highlights of this camp included a 'Track Tuesday' workout at a busy and bustling Tambach track where we saw some world class Kenyan athletes training on the red dirt surface; Drills and technique sessions at the HATC Athletics Track with our coaching team and of course getting involved with the famous Iten Fartlek.
Although the focus is on training, coaching and quality recovery, we still ensure we offer opportunities to interact with the local runners and this is a part of the inspiration you gain from a Kenya Experience camp. On this occasion we took our guests to meet Sylvia Kibet in her family home. Sylvia is a World, Olympic, All African and Commonwealth medallist and it was incredible to hear all about her experiences as an international athlete including what it was like to grow up and train in one of the world's most renowned 'running hubs'.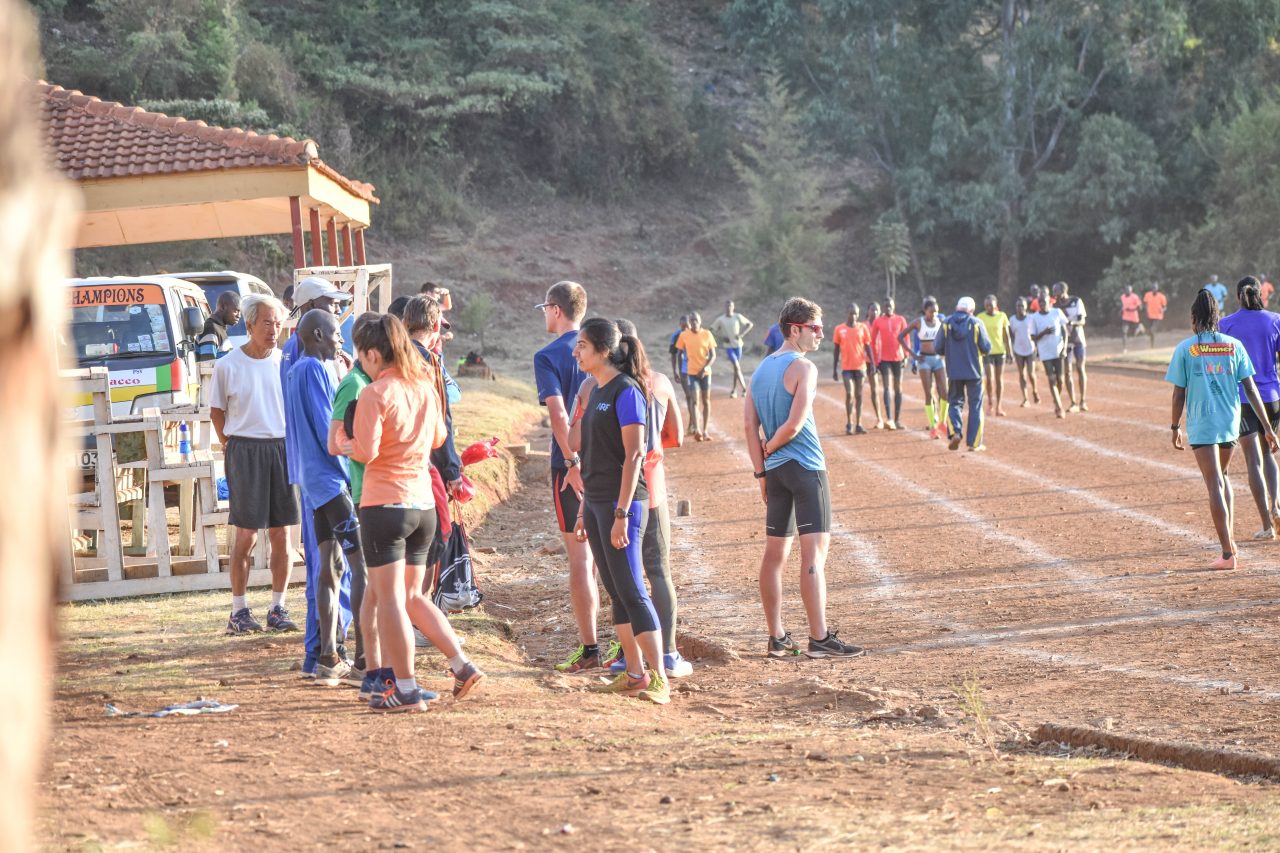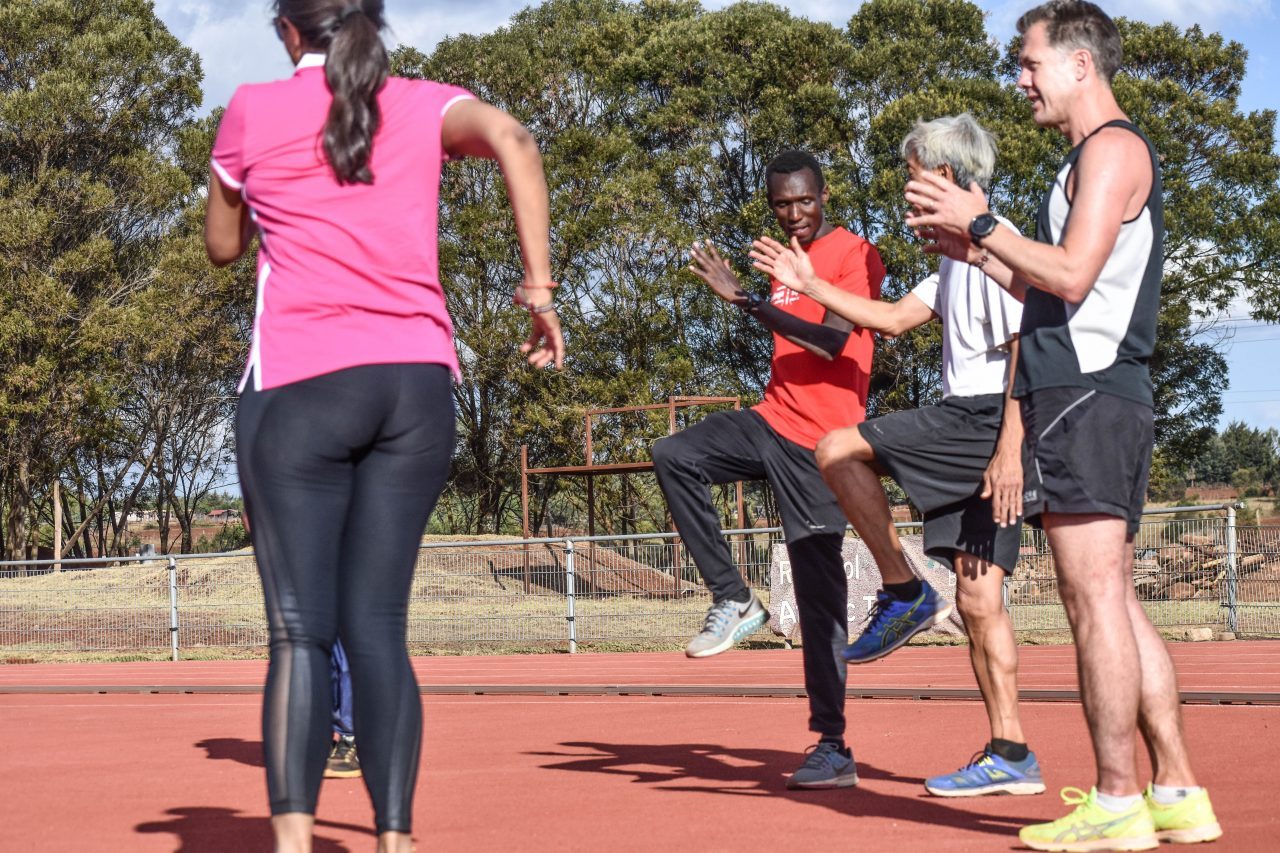 As a Training Focus Weeks camp we also brought in outside expertise to work with our group in the form of NN Running Team physio, Marc Roig. Marc is a Spanish physiotherapist who lives and works full time in Kenya with the NN Running Team and is also an elite runner himself.  Marc presented a fantastic seminar on training and injury management and prevention techniques as well as his experiences working with some of Kenya's top talents. Mark also introduced us to one of the NN Running Team athletes, Alex Kibarus, who visited Marc for some taping and treatment on a small injury. This gave us truly unique opportunity to see a first hand demonstration of one of the worlds top physiotherapists for athletes working hands on with a world class athlete. 
Following Marc's presentation we headed outside to for a practical demonstration of some of the exercises Marc uses to help keep Kenya's best healthy during hard training. Having a go ourselves whilst Marc was on hand to correct our technique and offer further advice was an invaluable way to ensure that the lessons from the session were ingrained for the long term.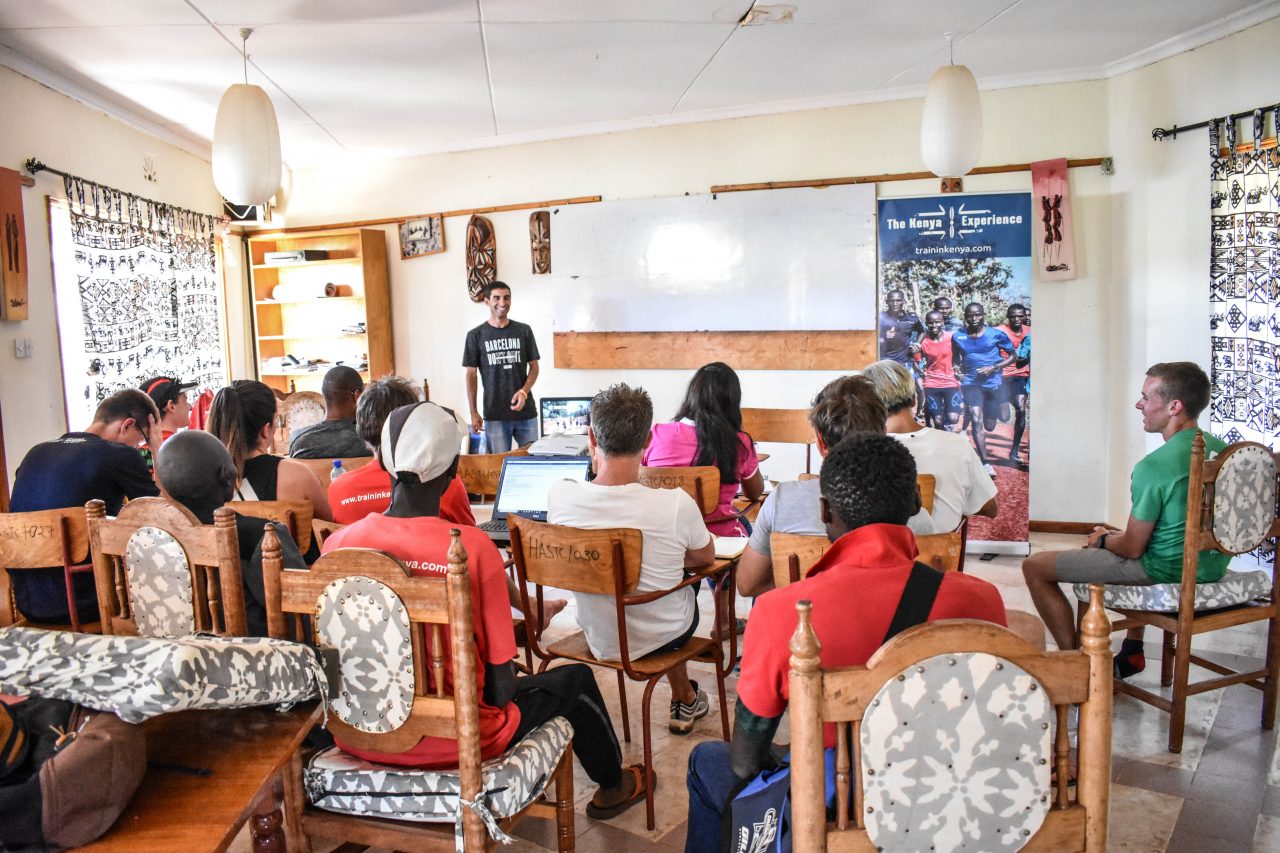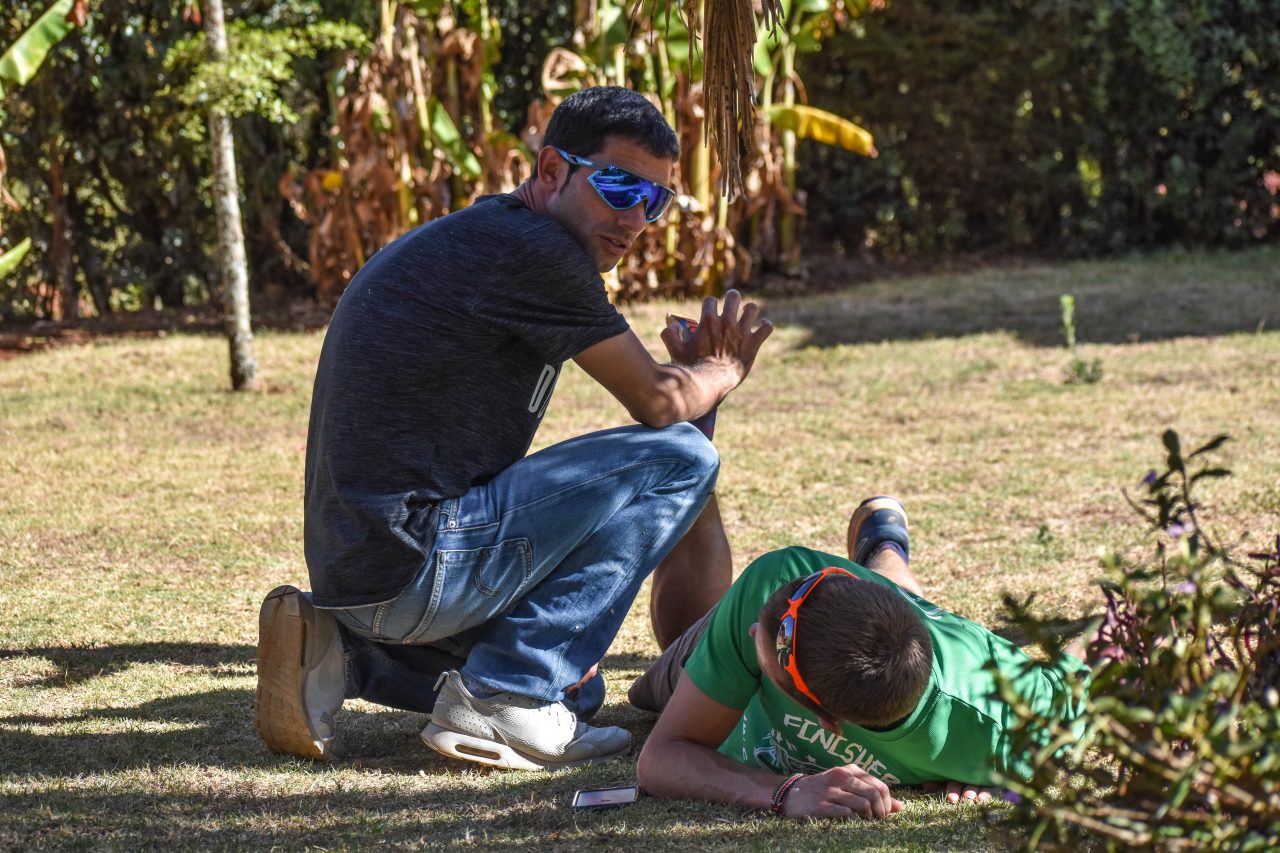 Guest Feedback
Form Reviews
"I might go as far as to say the Kenya Experience was "life changing". The staff (Songok, Collins, Hugo and Enoch) are all amazing and the Training Focus Week has been brilliant in terms of great focus on the running, but still with ample opportunity to gain insight in to Kenyan culture. I can not say enough positive things about the whole trip, from beginning to end. Incidentally, I also found the booking process very pleasant and personalised"
– Ian Malcolm (KE feedback form – March 2019)
"The Kenya Experience was extremely joyful! Very nice people, especially the KE hosts, Songok as our guest relation manager (he is my hero), as well as the coaches, Hugo and Collins, made the 2 weeks of our 10 members party an outstanding special and fruitful experience. Thank you to the complete KE team, the pacers (Emanuel, Peter, Caroline, David, et al)"
"Very valueable exchanges with the coaching team: Hugo with his vast experience, scientific and practical background and calmness bridging the cultural differences but also Marc Roig as the physio"
– Gerhard Wegmann (KE feedback form – March 2019)
"Life changing. Aside from the training itself, learning about Kenyan culture, "the Kenyan Way" and also from other athletes around the camp makes this trip so much more than simply a running experience."
– Leigh Ferris (KE feedback form – March 2019)
"I signed up for the Kenya Experence so I could train in a different environment and get a fresh view on marathon training from the coaches. I got that and so much more. Having top athletes pacing on the runs, and teaching on the way was invaluable. Seeing the work rate and attitude to training, is mind blowing. Learning about the history and lifestyle of Kenyan runners, is inspirational. It has renewed my focus to aim high, and use the knowledge gained."
– Stephen Plummer (KE feedback form – March 2019)
Guest Feedback Statistics
Average rating:
9.4/10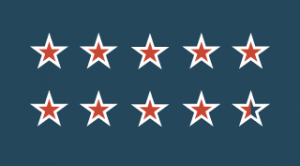 Percentage of Guests Who…
Would recommend KE to a friend:
100%
Thought KE provides good value for money:
100%
Thought KE offered good pre-camp support:
100%
Book Your Trip
The Kenya Experience provides running camps in Iten Kenya. With expert hosts, guides and coaches exclusively for our guests we  make your training camp in Kenya the perfect experience.
We offer camps open to all runners from across the world as well as private group bookings for schools, clubs or groups of friends.
If you like what you see in this camp summary then head over to the booking page to arrange your trip now. If you would like more information please email us on info@traininkenya.com and we will be happy to help. 
Follow The Kenya Experience for all the latest updates:
[fts_instagram instagram_id=2122968153 pics_count=6 type=user profile_wrap=no profile_photo=no profile_stats=no profile_name=no profile_description=no super_gallery=yes image_size=300px icon_size=65px space_between_photos=5 hide_date_likes_comments=no center_container=yes image_stack_animation=yes]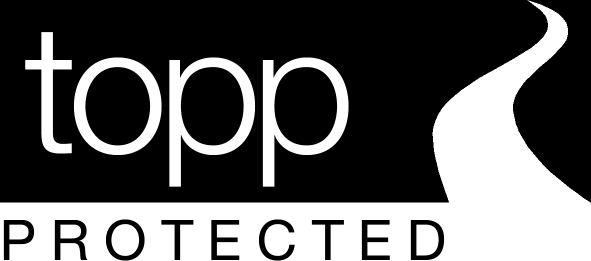 Customers' prepayments are protected by a topp policy. Worldwide customers' prepayments for non-flight inclusive packages will be reimbursed, subject to the terms and conditions of the topp policy. A copy of the policy is available on request.