Camp Recap – February 2019 Original Camp
"An incredible 2 weeks"
Camp Info
Camp Type: Kenya Experience Original
Dates: February 3rd – 16th
KE Staff: Willy Songok (Head of Guest Relations), Hugo van den Broek (Head Coach), Collins Kibet (Coach), Enock Kirop (Guest Relations & Photographer) + Run Guides
Location: Iten, Kenya
Accommodation: High Altitude Training Centre
Guest Info
Number of Guests: 15
Guests From: Australia, Denmark, El Salvador, India, Switzerland, UK, USA
Age Range: 23 – 59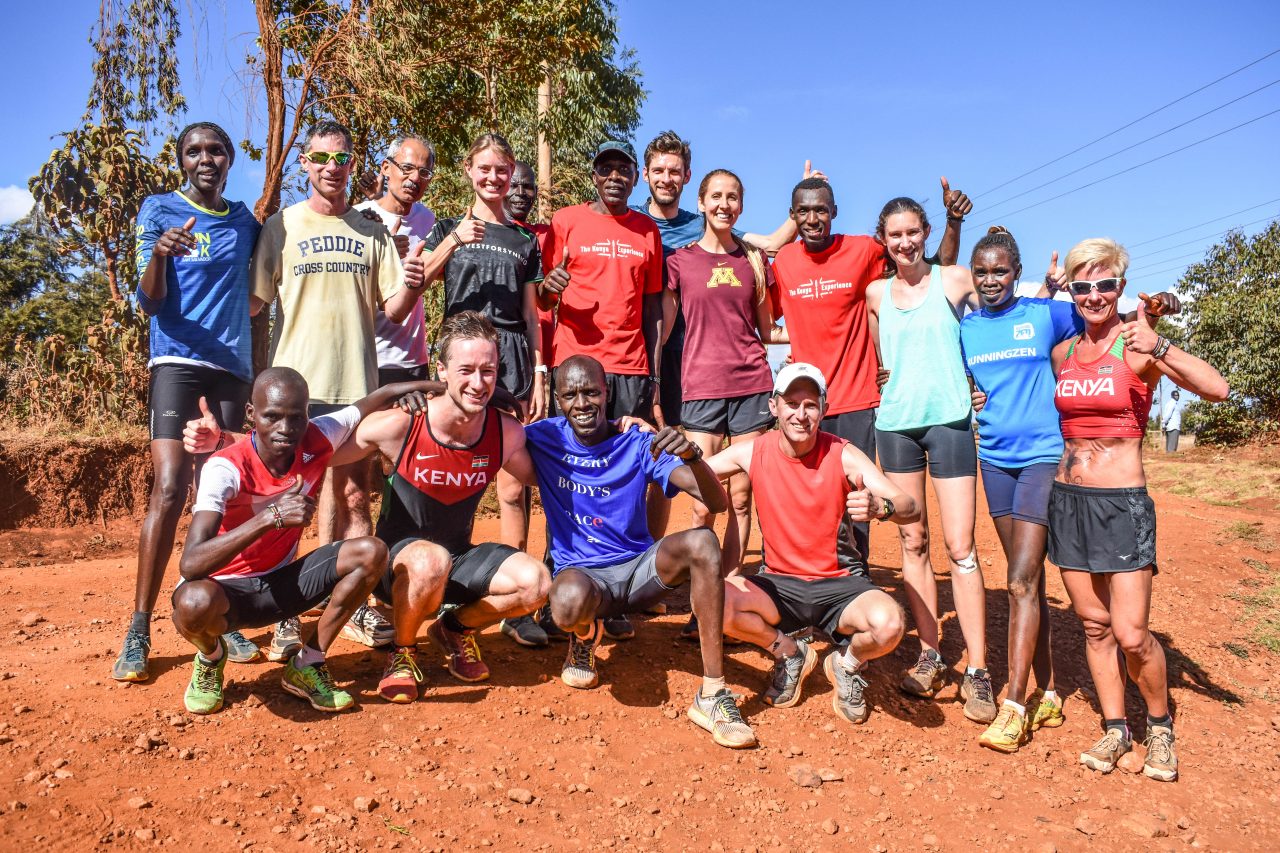 Camp Summary
An enthusiastic group of 15 runners from around the world joined us in Iten for our first Kenya Experience camp of 2019. The group coming from a wide range of backgrounds and quickly formed some great friendships and became a tight-knit training group. 
As usual we kicked off by introducing The Kenya Experience team who would be looking after the group over the coming two weeks and gave the group an overview of what was to come. Training got underway at 6.30AM the next morning with an easy run alongside our run guides and coaches; A chance to acclimatise to the altitude as well as get to know the local trails. After taking a few easy days at the beginning of the camp we got to our first 'quality workout' of the camp, which included 4×10 sec flat out hill sprints as part of the warm up. This was something brand new to most of the group and Hugo took time to explain the reasoning behind this and why it is beneficial for runners of all distances.
You can read more about Hill Sprints in this article from KE founder Gavin who was introduced to Hill Sprints in Iten by Renato Canova – Hill Sprints Article 
The first session consisted of 6×5 mins of tempo running with 2 mins slow jog or static recovery. With our staff and run guides alongside our guests it felt like a professional training group had hit the trails!
Key workouts during the camp included an interval based session at Tambach track on 'Track Tuesday' where we ran alongside elite Kenyan runners. Session options included 6-8x800m with 2 minutes recovery or 15-20x400m with 75 seconds recovery. Both workouts designed to get the legs moving at a slightly quicker pace while still challenging the aerobic system. We also took part in the famous Iten Fartlek where we trained alongside an incredible group of local Kenyan athletes who are always warm and welcoming – willing us on and encouraging us to get involved with their training session.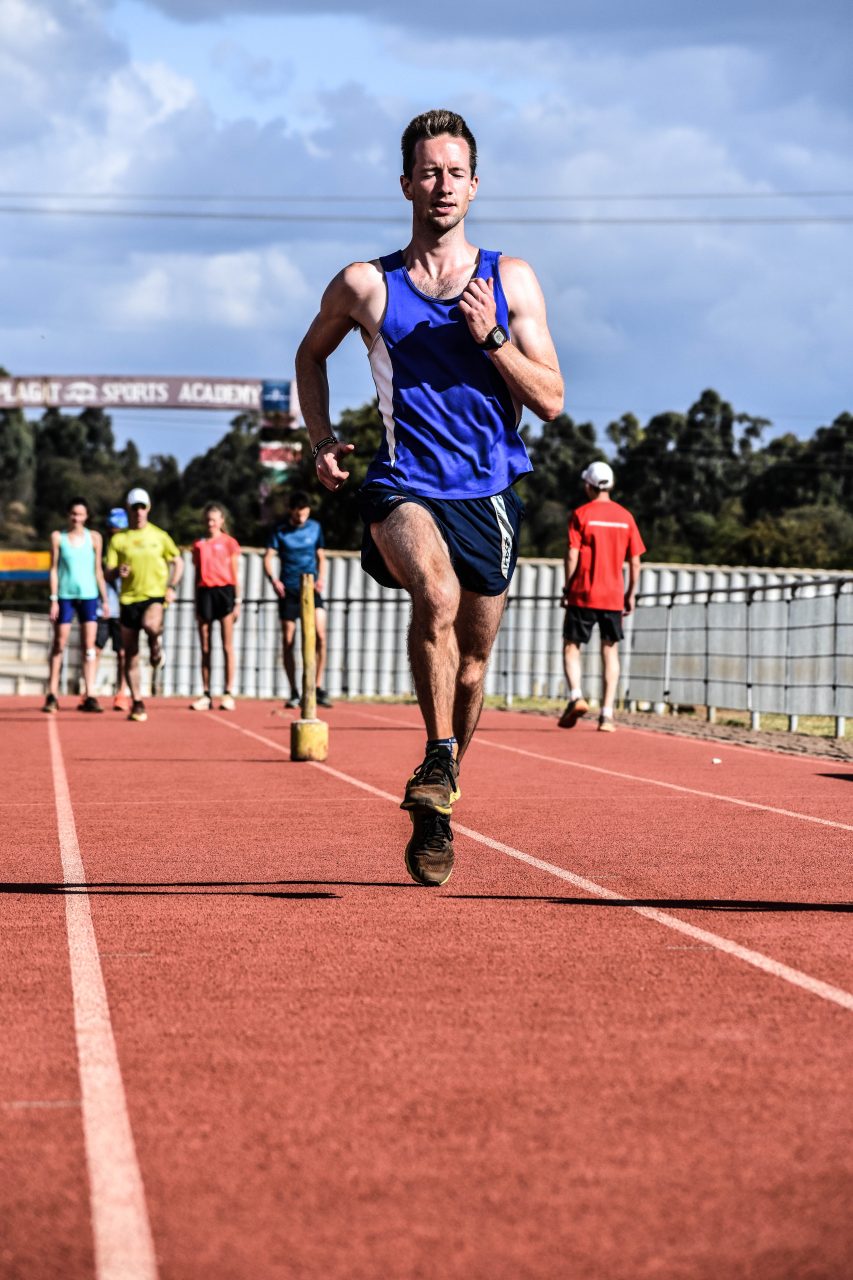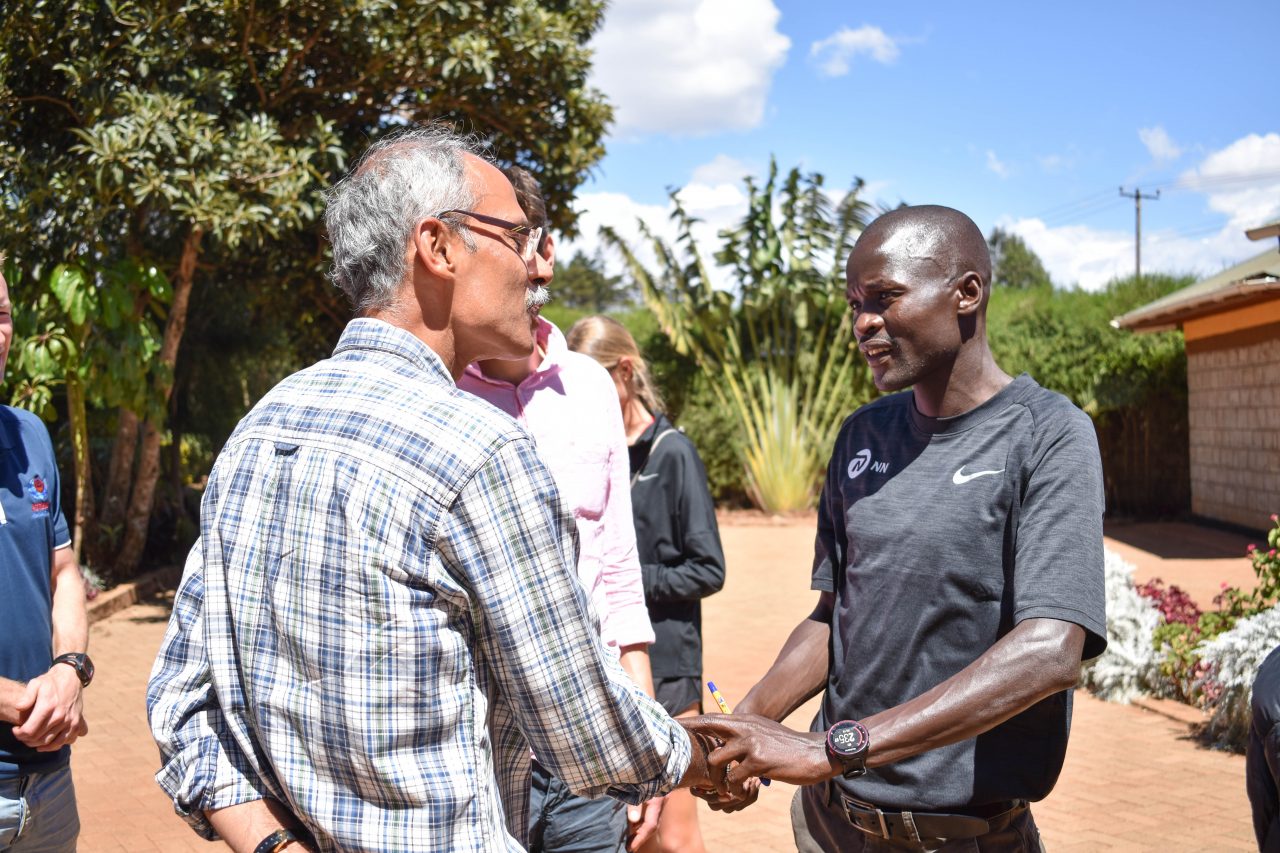 New for 2019, this camp saw the introduction of our Coaches Corner sessions. These informal discussions are semi guided by Coach Hugo who sets an overall topic and then hosts a discussion on that along with Coach Collins. Early feedback suggested that these sessions will prove an excellent addition to our itinerary for this and future camps. 
In addition to the Coaches Corner and Seminars we also had a series of coach led practical classes where Hugo and Collins demonstrated and explained some of their favourite and key exercises and routines for our guests to work on. We had 2 drills and technique sessions on the all weather track in Iten as well core stability and strength training classes in the HATC gym.  
Kenya Experience Original is about much more than the running and training itself.  We also introduce our guests to some of the stars of Kenyan running and this camp was no exception. Abel Kiruri, 2x World Champion, Olympic silver medallist from 2012 and Chicago Marathon winner (2016) joined us in Iten to spend an afternoon with our team. Abel has spent most of his long and distinguished career training in Iten and is now part of the NN Running Team based in Kaptagat. Abel is known as a real character and time spent with Abel is always fun and filled with laughter and positivity.  Abel graciously answered all our questions about his career and his training and It was fascinating to hear what he had to say; The inspiration from an afternoon with Abel will stay with the guests for a long time to come.

Reviews
The Kenya Experience camp gave me the opportunity to combine my love for running with a long standing desire to visit this part of the world. It's well named, because by the end of the two week camp I felt I'd had a richly immersive experience of the local milieu, including its beautiful landscape overlooking the Rift Valley and its gentle, welcoming people. This was as valuable as the many learnings to be had as a runner.
The entire thing was superbly managed, from the clear, informative and friendly responses by Gavin to my initial queries, to the sometimes complex logistics of the camp itself, catering to a diverse group of runners with varied abilities and goals and from all over the world. The team at Iten, including Willie and Enock, ensured that everything went smoothly and saw to all our needs without the least fuss. They also helped create an ambience of friendship and mutual support, so that within a very short time the group bonded extremely well with one another and with the KE team. They spoke to us about the cooperation and mutual support with which Kenyans come together in Iten to train, in the hope of achieving success and thereby bettering their lives, and I felt this spirit all through the events of the camp.
For a runner it is truly inspiring, and humbling, to be exposed to this culture. The sessions in which we met local athletes, some of them well known as Olympic and World Championship medallists (Abel Kirui, Sylvia Kibet – whose brother Collins was one of our coaches) were unforgettable, as were the opportunities to watch local and international runners sweating it out at the Tambach track or during the iconic Thursday fartlek sessions (with Wilson Kipsang leading one of them), or running easy on the roads and trails around Iten. At first no run really feels easy there, because of the altitude and the terrain, but in three or four days you feel the body acclimatizing and you find yourself running with a strength you didn't know you had.
The programme was designed for flexibility, keeping in mind the needs of different runners, and you were free to take part in as many of the sessions as you wished, or to combine some of them with your own training plan. But once there you didn't feel like skipping any of the sessions, because they were on picturesque trails, included plenty of variety and were challenging but doable. You also wanted to learn as much as you could in the short time you were there – two weeks passed really fast! The runs, form drills and core sessions were supplemented by interesting seminars on various aspects of running, mostly conducted by the head coach Hugo, as well as individual sessions for the participants with the coaches. These too were extremely useful.
As an amateur runner this was perhaps the closest I would get to experiencing the life of a professional athlete – with the day consisting of training, eating and plenty of rest! Having that kind of leisure in the beautiful surroundings of the comfortable High Altitude Training Centre (and Iten generally) was a privilege. It also allowed me the space to experience a little more of local life, including visits to schools, a church and homes of some of the pacing team, who fast became our friends. It felt a little odd at first to have such accomplished local runners (including marathoners whose PB was an hour or more quicker than mine!) running with and encouraging us all the way. They were not just doing a job – one felt their concern that we should get the most out of this experience.
This was time and money very well spent. I can't recommend it highly enough.
An Incredible 2 weeks of running training with an awesome diverse group of runners around the globe! The coaches Hugo and Collins were knowledgeable, fun and so interesting to listen to and Willy was a very caring, friendly and organised Camp Manager who made sure everyone was getting the most out of this mind blowing trip… The running trails were scenic, adventurous and challenging which helped build our strength, endurance and mental toughness… the education seminars were very engaging, the international athletes we met and talked to were so polite, helpful and sensational! The trip far exceeded my expectations and I look forward to returning to Iten one day for sure… Very well organised by Gavin and The Kenya Experience ???
A superbly organised trip to an inspiring place for any runner. I would highly recommend The Kenya Experience to anyone wanting to run in Kenya.
Book Your Trip
The Kenya Experience provides running camps in Iten Kenya. With expert hosts, guides and coaches exclusively for our guests we  make your training camp in Kenya the perfect experience.
We offer camps open to all runners from across the world as well as private group bookings for schools, clubs or groups of friends.
If you like what you see in this camp summary then head over to the booking page to arrange your trip now. If you would like more information please email us on info@traininkenya.com and we will be happy to help. 
Follow The Kenya Experience for all the latest updates:
[fts_instagram instagram_id=2122968153 pics_count=6 type=user profile_wrap=no profile_photo=no profile_stats=no profile_name=no profile_description=no super_gallery=yes image_size=300px icon_size=65px space_between_photos=5 hide_date_likes_comments=no center_container=yes image_stack_animation=yes]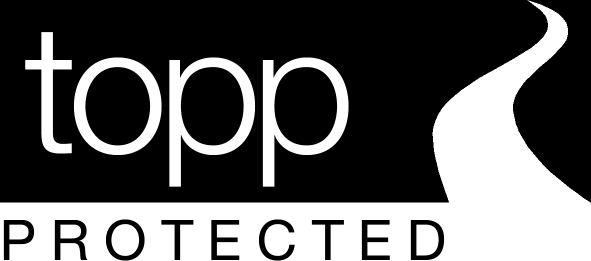 Customers' prepayments are protected by a topp policy. Worldwide customers' prepayments for non-flight inclusive packages will be reimbursed, subject to the terms and conditions of the topp policy. A copy of the policy is available on request.