Name: Sarah Smith
Age: 32
Occupation: Paediatric Nurse
Country of Residence: UK
Kenya Experience Camp: December 2018 Kenya Experience Original Camp
Running Times: Half Marathon – 1.56, 10km – 52.00
I work as a paediatric nurse in London and I can't imagine doing anything else, although balancing night/day shifts can be exhausting! Because I work shifts it is hard to commit to regular training with the running community I have been running with. Therefore quite a lot ends up being on my own and not aiming at specific training. I also bike to work a lot and can cover up to 50km per week. I would say my average distance for running each week could be anything between 15-25km per week at present.
For me running has opened up a lot of doors; I've made some great friends and it has led me through a variety of different experiences. I started running in London with an Adidas Running Group and these sessions really encouraged me to try racing. My first half marathon was Brighton half and since then I have completed a a few more half marathons and even a mountain marathon as part of the Transgrancanaria race series. This was amazing and one of the craziest things I have ever done! The experience of training for this race taught me a great deal and showed me that I am capable of this kind of running.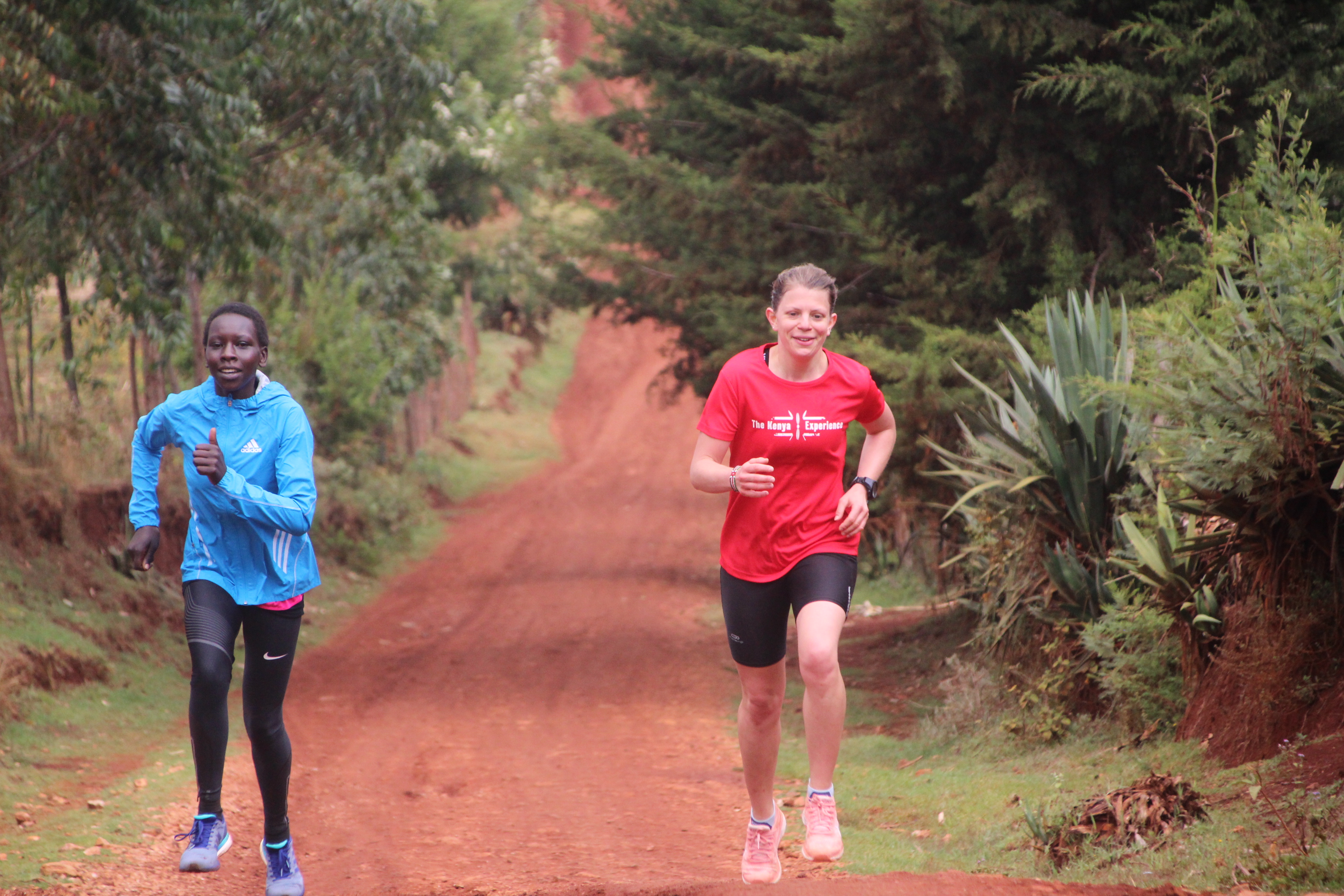 To me, running is something that unites people together and this is what attracted me to the Kenya Experience after my friend Valerie recommended it to me. The fact that it was truly open to runners of all abilities along with the opportunity to train in Iten was incredible – I would highly recommend any of their training camps. I met such a brilliant group of people on this trip.
This was my third visit to Kenya and it's such a magical place and has a big place in my heart. There were no problems at all on this trip – only some unusual situations!