Special Edition 'Running with the Kenyans' Camp
The Kenya Experience 'Running with the Kenyans' Special Edition
The Kenya Experience are delighted to partner with Adharanand Finn, author of Running with the Kenyans, to bring you a unique running camp in Iten. In 2012, the critically acclaimed Running with the Kenyans was named Sports Book of the Year by the Sunday Times, was shortlisted for the William Hill Sports Book of the Year Award, and won Best New Writer at the British Sports Book Awards. We are offering you the opportunity to get inside the story and meet the author and key characters while enjoying a fantastic training camp in Iten, Kenya.
The camp is suitable for runners of all levels will feature all the activities and coaching expected from a Kenya Experience camp with some exciting additions exclusive to this camp: meet the author and join him for runs on the same roads and trails you read about in the book, and meet the key characters who will be your guides and training partners throughout the camp.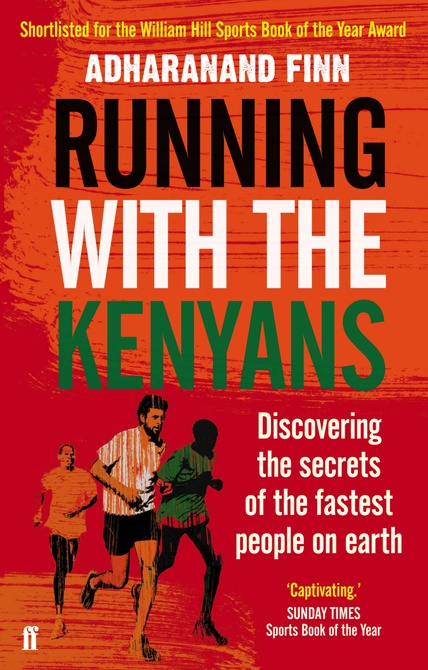 "The amount of info we gathered through the KE team was phenomenal; This is a big time must for any passionate runner"
Adharanand Finn
Author of Running with the Kenyans will be a member of the group. You will have the opportunity to talk with him on a casual and formal basis about his experiences in Iten as well as any aspect of the book and Kenyan running more generally. Join Adharanand for his favourite runs in Kenya including (for the brave) the famed Fluorspar 21km uphill run.
Godfrey Kiprotich
Godfrey was Adharanand's main man and 'go to guy' while he lived in Kenya and many of the book's best stories revolve in some way around Godfrey. He will be one of your guides throughout the camp. A coach, a manager and a former international athlete, Godfrey is one of the most popular people on the Kenyan running circuit. You will be sure to learn a great deal from him and as well as enjoying his stories from years of experience among Kenyan runners.
Japhet Koech
Japhet was part of Adharanand's 'Iten Town Harriers' running club. Since the book's release Japhet has gone on to experience the world of international running. He was supported by Adharanand and readers of the book through crowd-funding initiatives and has raced in Scotland and the USA, most recently finishing 2nd in the 2014 Edinburgh Marathon.
Beatrice Seronei
Beatrice was also both part of Adharanand's 'Iten Town Harriers' running club who trained together and raced the Lewa Marathon as part of the book's story. Along with Japeth, she will be among the pacemakers/guide runners throughout the camp, showing you the best routes in Iten and sharing their experiences with you.
What to expect/What's different
The Kenya Experience 'Running With The Kenyans' camp will feature the same high standard experience of a Kenya Experience camp with additional staff and activities including Guest Host Adharanand Finn. Our usual tour guides and coaching team will be on hand and will be joined by Adharanand, Godfrey, Japhet and Beatrice to give you the best possible camp experience.
We will also include a range of activities exclusive to the Running with the Kenyans camp including talks from Adharanand on his time in Iten, insights and coaching from World Championship Gold Medalist Godfrey Kiprotich (HM Team Gold 1994) and an incredible trip to run the famous Fluorspar Hill.
Fluorspar is an inspirational and challenging 21km uphill run. It is revered and loved in equal measure by Kenya's runners and has been used by all the greats. Starting at the gates to the Kenya Fluorspar Company mine we provide a fully supported run back up the winding dirt roads. With pace runners and support vehicles you can focus on enjoying the beautiful scenery all around you as you retrace the footsteps of Kenya's legendary runners (The support vehicle also means that no runner is required to run the full 21km if they wish to run a reduced distance.)
"I have learnt so much in such a short space of time and it has given me the confidence to push my running on to the next level."
The standard cost of the camp includes:
Return Transfers from Eldoret Airport to Iten

13 nights full board accommodation at the High Altitude Training Centre

Full Coaching Programme

Coached Running Workouts

Coached Non Running Workouts (gym, technique etc)

Non running activities including coaching seminars, q&a's with top Kenyan runners, visits to local athlete camps and much more. (Further details are available on the 'What's included' section of this website)

Additional activities and experiences exclusive to this Running with the Kenyan's camp as described above
Optional Additional Costs:
Single Occupancy Rooms – £600pp

Lake Nakuru Safari – £150pp (1 day trip on the camps rest day from training)
What is not included:
Airfare internationally and to Eldoret

Visa

Insurance

Purchases of a personal nature and drinks and snacks outside of meal times
This trip is very popular and places are strictly limited, in 2017 and 2018 we sold out and had to turn runners away – please book early to avoid disappointment.
All enquiries and questions should be directed to info@traininkenya.com
"I had a terrific experience, one that I'll never forget"
Ian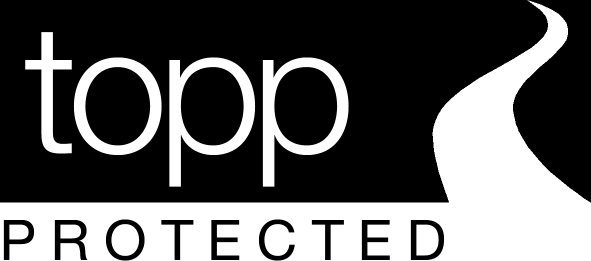 Total Payment Protection (topp) Policy cover
In compliance with The Package Travel and Linked Travel Arrangements Regulations 2018, an insurance policy has been arranged with Travel & General Insurance Services Limited (t&g), to protect customers' prepayments. Find out more…